Sports
"Board Of Corrupt Cricket In India," BCCI Slammed For Making Chetan Sharma Chairman Again
The Indian cricket team may have started the year 2023 with a series win against Sri Lanka but the last year (2022) was no less than a nightmare as it lost major tournaments (Asia Cup 2022 & ICC T20 World Cup 2022) despite being the favourites for winning the tournament. Not just this, there were few controversies as well including the episode of Virat Kohli's removal from ODI captaincy, 7 captains in one year, etc.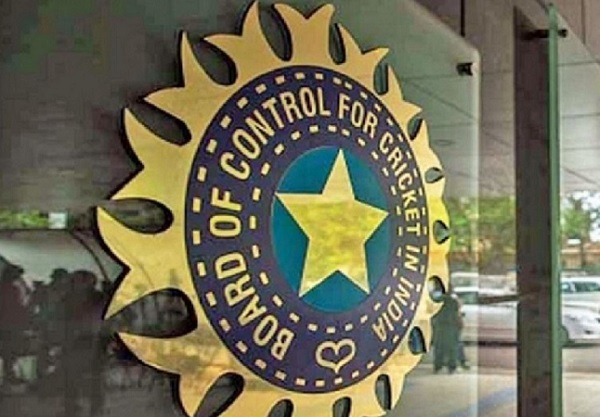 After India's defeat in the ICC T20 World Cup 2022, the selection committee headed by Chetan Sharma was sacked by the BCCI and fresh applications were also invited for the selectors by the board. However as the board was not able to appoint new selectors, so the Indian squad for the Sri Lanka series was also selected by Chetan Sharma-led committee.
On 7th January 2023, the BCCI released a media advisory in which it stated that it received 600 applications for 5 posts and out of those 600, the Cricket Advisory Committee (CAC) shortlisted 11 candidates for the interview. Now the big twist in this whole exercise is – after the interviews, the 5 candidates have been recommended by the committee and one of them is Chetan Sharma.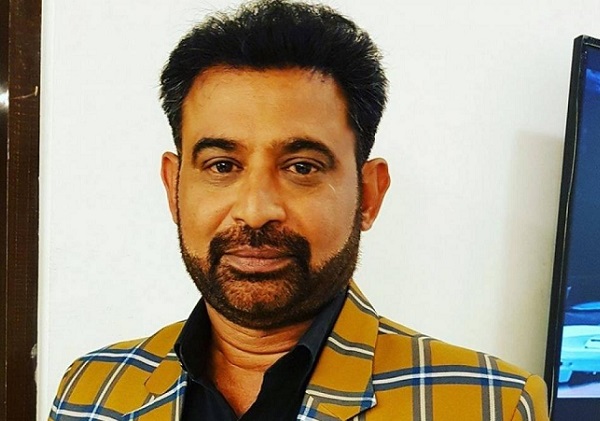 The other four are – Shiv Sundar Das, Subroto Banerjee, Salil Ankola and Sridharan Sharath. Well, the fun doesn't end here, the committee has recommended Chetan Sharma for the post of Chairman of senior men's selection committee.
NEWS 🚨- BCCI announces All-India Senior Men Selection Committee appointments.

Mr Chetan Sharma recommended for the role of Chairman of the senior men's selection committee.

More details 👇👇https://t.co/K5EUPk454Y

— BCCI (@BCCI) January 7, 2023
This has left the online users in a state of shock and surprise and they are asking the board – why Chetan Sharma was sacked in the first place if they wanted to appoint him again. Twitter went into tizzy, while some slammed the board and called it 'board of corrupt cricket in India', few stated that the board just can't look beyond Chetan Sharma and KL Rahul. Here are some selected reactions:
— Lavesh (@Lavesh18_17) January 7, 2023
— अभिषेक सिंह (@abhisingh_01) January 7, 2023
Why can't great players become selector..? Why always these lallu players. How can former players with only few or no international experience can decide future of kohli rohit..? Bring Sachin Sehwag Kapil Laxman Kumble etc as selectors, not these lallus 😐

— Rahul Kumar (@raul9977) January 8, 2023
apni galti se kuch nahi sekha 😂👍

— KKR 💜 ( FAN ACCOUNT) (@fan_clubkkr) January 7, 2023
You deserve to loose every single match for such chutiyapa. Not supporting this BCCI team anymore.

— Cricket Freak (@1tdoesnotmatter) January 7, 2023
Jay Shah pic.twitter.com/j0wCtvpqGa

— Bharbhuti ji (@crickdevil) January 7, 2023
I think bcci is left with only two options: Kl Rahul & Chetan Sharma. They can't go beyond them.

— Ankit (@i_m_born2fly) January 7, 2023
Another predicted loss of world cup 2023. Mr. Chetan Sharma was absolute failure in selection process resulting in disaster in Indian Cricket in last 4 years.

He himself was not consistent in his cricket career.. how can he be goodcselector? Perhaps BCCI looked only yes ma.

— rajendra tandon (@rajendratandon2) January 8, 2023
BCCI is getting murkier day by day. First you sack a person citing poor performance and then a couple of months later you reinstate the same person for the same job.@ianuragthakur @IndiaSports @official_Arnab_ @sudhirchaudhary @RubikaLiyaquat @RajatSharmaLive @TV9Bharatvarsh

— Mridul Nahata (@mridulnahata) January 8, 2023
Bcci to Virat fans pic.twitter.com/Z6aoLYlRwS

— Retired 🥀 (@Sense_Detected) January 7, 2023
if you had to make Chetan Sharma back as the chief selector, then why did you sack him for so many days, you would have said directly that this election is being held for the remaining four selectors. #BCCISelectionCommittee @JayShah @iRogerBinny

— विनायक कुमार अग्रवाल (@Binu2698) January 7, 2023
Lol! Clown move. Nothings going to change. Can't get rid of a selector and they'll bring about sweeping changes!

— Pretzel (@pretzel_emoji) January 7, 2023
Unfollowing @BCCI it's the biggest joke in the country right now!

— Gourav Mukherjee (@the_crazy_bong) January 7, 2023
— Sanitizer (@amit4796y) January 7, 2023
Chetan Sharma again.

BCCI doing what it does with KL Rahul😝

No innovation.
Duniya aage ha rahi aur BCCI piche😂

— Not A Chappri💬 (@Cutting_Chai___) January 7, 2023
New sarkari naukri

— chaitanya (@chaitanya21688) January 8, 2023
Business as usual for BCCI. So far has shown NO accountability even after World Cup debacle. CONFUSED coach & POOR chief selector. Forgot 2023 World Cup.

— Ashok Sharma (@ashoknsharma) January 7, 2023
S. Banerjee – 1 Test Match
Salil Ankola – 1 Test Match
S. Sharath – 0 Test Match
This is the experience of the selection committee.

The reason why current Indian Cricket Team is making wonders …
Indian Cricket Team is already done & dusted since @BCCI sacked Kohli as Captain!

— 𝐇𝐚𝐫𝐬𝐡𝐚 𝐆𝐮𝐩𝐭𝐚 (@har_sha18) January 7, 2023
Bakwas selection committee,Criteria must be 25 test,25 one day ,25 Twenty Twenty matches experience for a selector & 30 / 35 every for Chief Selector.

— Rajesh Prakash (@c98fe4b4996f47a) January 7, 2023
@BCCI Board of Corrupt Cricket in India. Diwali for players like Rishabh Pant, Rohit Sharma, KL Rahul, Ishan Pandey, Jitesh Sharma etc pic.twitter.com/n8I7CdbXHe

— Jayendra (@Jay_Chhwall) January 8, 2023
Has the BCCI played a prank with cricket fans or is it really short of options? What do you think?
Share Your Views In Comments Below