The veteran Bollywood actor Bobby Deol has been going great in the second innings of his career and he is seen not only in movies but also in web series and audiences are loving his performances too. While there are some who love his acting skills, many others love the actor for the memes that are made on him. In fact in the online world, Bobby Deol is known as Lord Bobby who has already lived the future.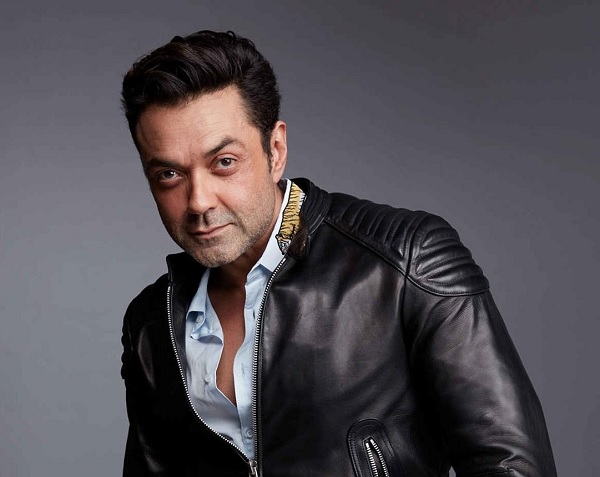 Some time ago, a Twitter handle posted memes showing that Bobby Deol was using airpods in one of his movies in 2008 while Apple launched them in the year 2016. In another film, Bobby was seen taking nasal swab of his co-actor Aishwarya Rai even when people had no idea of COVID-19 and the method of its testing.
We all know that the biggest sporting event of the world Olympics is taking place in Tokyo nowadays and at the same time, a tweet with four photos of Bobby Deol is going viral. The Twitter user wants to convey that Lord Bobby Deol is also an athlete and he would have won some medals for India if he had been taking part in Olympics. In these photos, Bobby Deol is seen playing basketball, archery, racing and boxing, the only difference is that he has done it in his movies and not in reality.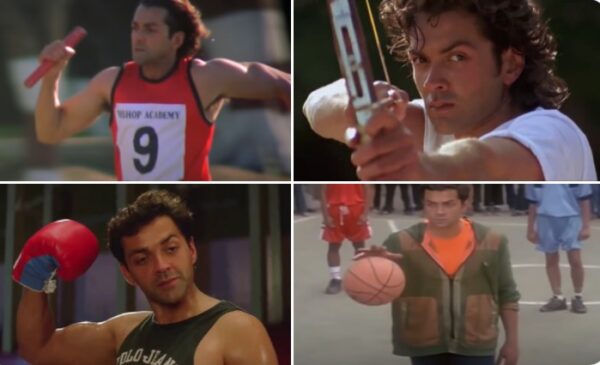 Here is the tweet:
🥇#Tokyo2020 #Olympics pic.twitter.com/T1ALzQO802

— Bobbywood (@Bobbywood_) July 26, 2021
Soon the online users also started reacting on the tweet and here are some selected reactions:
#1
https://twitter.com/tanveerwrites/status/1419730198174453798
#2
Lord boby watching his nemesis these days and getting proud😂😂😂😂😂
Taking the legacy forward of the lord😂😂😂

— Nalin |ॐ| (@nalin_94) July 26, 2021
#3
Quadrathlon Champion Bobby DJ😍

— Aryan (@Aryan_I_m) July 26, 2021
#4
Gonna watch this wolverine movie next pic.twitter.com/w9QLmBeAkg

— karan (@karanspi1) July 27, 2021
#5
Lord Bobby Supremacy

— chintubaba (@chintamani0d) July 26, 2021
#6
4 medal toh Bobby Bhai la dete agar inko bhejte toh !

— Azarias Robert (@azariasrobert) July 26, 2021
#7
Ek haath wala pistol firing from Soldier ? pic.twitter.com/m7A97kzUE1

— Ansuman Rath 🇮🇳 (@_AnsumanRath) July 26, 2021
#8
IOA waale sahi athletes hi nahi bhejte, ek ticket pe 4 gold pakke hote 😏

— ꜱʜᴀᴛʀᴜꜰᴜɴ ꜱɪɴʜᴀ 🐋 (@Funsinha) July 27, 2021
Bobby Deol has certainly nailed it! What do you say?