Bollywood & TV
Bollywood Actresses & Their Favourite Indian Cricketers
Bollywood has a strong connection with cricket and link-ups between Indian actresses and cricketers are pretty common. Cricket is one of the most popular games in India and just like other people, Bollywood actresses too have their favourite players.
Here is a list of few Bollywood actresses and their favourite cricketers:
1. Katrina Kaif – Rahul Dravid: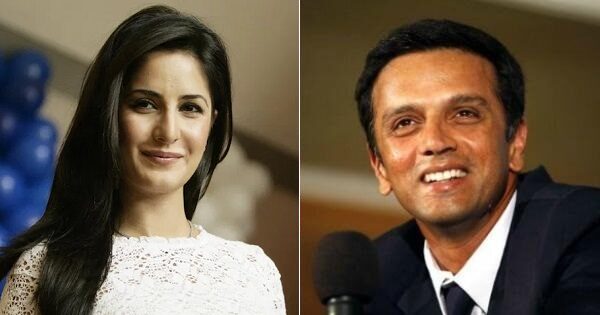 Katrina Kaif is one of the most beautiful actresses of the Hindi film industry and she is also known for her dancing skills. She has been a part of few opening ceremonies of IPL and there was a time when she was the brand ambassador of Royal Challengers Bangalore (RCB).
At that time, Rahul Dravid was leading the side and Katrina got the chance to interact with the legend. She was not only impressed by Dravid but was also surprised to see that the great Indian cricketer is very humble despite being such a big star.
2. Priyanka Chopra – Rohit Sharma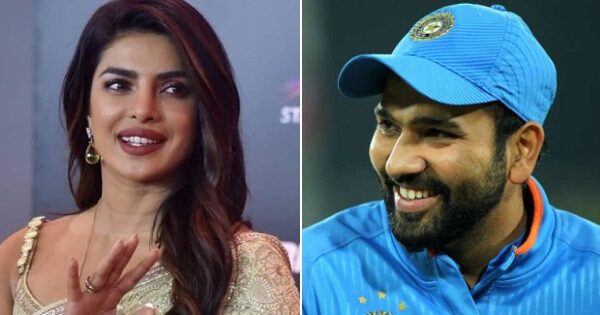 Desi Girl Priyanka Chopra is now an International star and she has worked in TV shows as well as Hollywood movies. Last year only, the actress got married to American singer and actor Nick Jonas and lately her Hindi movie "The Sky Is Pink" hit the theatres.
Priyanka's favourite cricketer is Rohit Sharma and it comes as no surprise as Rohit who is also known as Hitman has been in a superb form for a long time. The actress considers herself very lucky as she knows some cricketers personally.
3. Sonakshi Sinha – Suresh Raina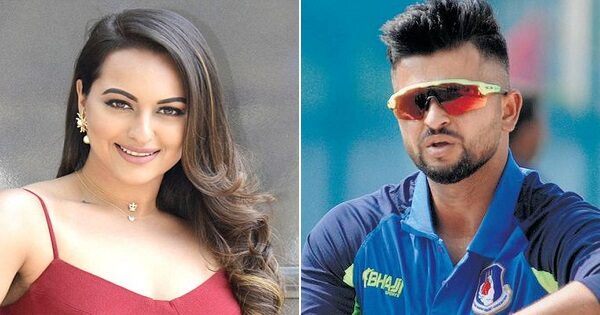 The "Dabangg" girl Sonakshi Sinha must be very excited as her last release "Mission Mangal" performed great on the box-office and audiences are already very much eager to watch her upcoming flick "Dabangg 3". She has never shied away from experimenting with her roles as we have seen her in movies such as "Akira" and "Lootera".
Sonakshi's favorite cricketer is Suresh Raina and she is a fan of his batting style. Raina is out of the Indian squad for a long time now but he is an important member of IPL team Chennai Super Kings (CSK).
4. Sonam Kapoor – Virat Kohli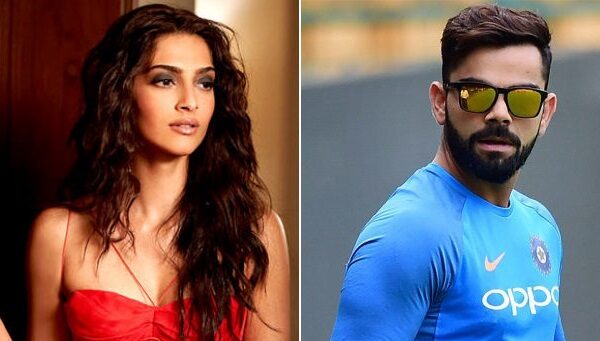 Sonam Kapoor is one of the most followed Bollywood celebrities and she is known for not just her acting skills but also her fashion sense. Despite having a tight schedule, she still follows sports, such as cricket and basketball. In fact, she used to play cricket in her school days and if we talk about her favourite cricketer, he is none other than the Indian skipper Virat Kohli.
Sonam is a fan of Virat's physical fitness and she has also declared him as one of the hottest celebs of India. Recently, the actress also worked in a movie related to cricket "Zoya Factor"; however, it fared very badly at the box-office.
5. Deepika Padukone – MS Dhoni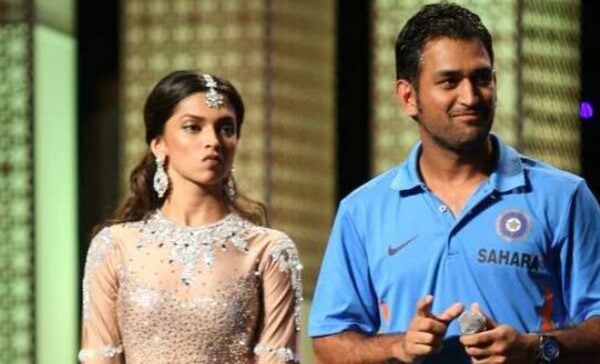 Beautiful actress Deepika Padukone was a national level player in her younger days and since she is from a sports family, it is quite understandable that she follows the gentleman's game. Deepika's favourite cricketer is former captain MS Dhoni who is undoubtedly one of the most loved cricketers of India.
Deepika is also working a movie which is based on the life of former Indian cricketer Kapil Dev in which she is playing the character of his wife.
Share Your Views In Comments Below