Bollywood & TV
Bollywood Celebrities Whose Controversial Interviews Raises TRPs , How Many Do You Know?
In India, we all love and adore the Bollywood celebrities. They are the people who become our motivation in life. From being fit to becoming heroic, our celebs are the people we look up to.
On that note, these celebs always monitor their words when they speak on any public platform. Their interviews are carefully mentored by their PRs.
With time, things are seeing a change and it is all thanks to those celebrities who have the courage and guts to speak up, no matter how much controversial it gets.
We bring you the list of such Bollywood celebs who are always raising the TRP meter higher with their controversial interviews.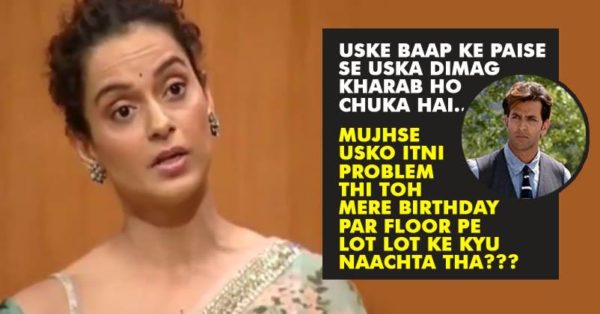 1. Kangana Ranaut
The queen of hearts Kangana Ranaut has now become the queen of controversies. With so many revelations on various media platforms, the actress has challenged too many obstacles on her career path. From talking about her extramarital affair with Hrithik Roshan to accusing Aditya Pancholi of physical abuse. She has said it all in her interviews with no regrets. Things definitely look tough for her but she is a fighter. That one actress whose interviews are always viral? Has to be Kangana, for sure.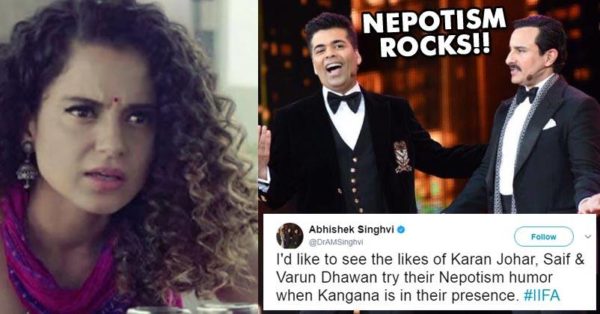 2. Karan Johar
The Bollywood's multi-talented director Karan Johar is someone who surely gives it back the way he gets it. Accused of Nepotism by Kangana Ranaut on his own show, he took it all with grace. However, he did not really forget the episode and gave it all back in his interviews that followed later. The man is known for his controversial statements and confessions. From talking about his one night stands to his broken friendship with Kajol, he has always made headlines with his interviews.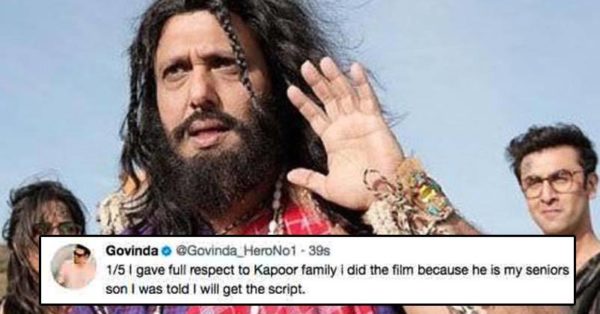 3. Govinda
The full-on entertainer of our industry is even famous for his bold confessions to media. Govinda has always been very honest and transparent about his opinions about everything. He definitely sees no friendship or personal equation in front of honesty. From dismissing Varun Dhawan as his copy in this generation to slamming Anurag Basu for chopping off his cameo role in Jagga Jasoos. Govinda's interviews say it all, almost every time.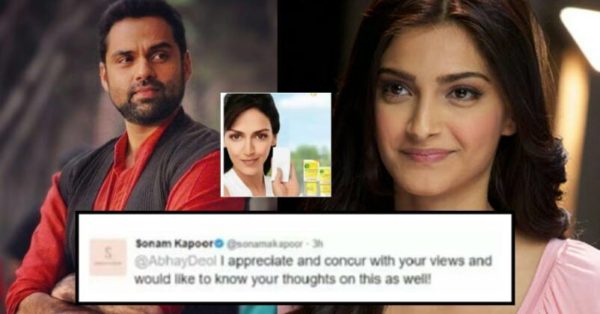 4. Sonam Kapoor
The fashionista of Bollywood Sonam Kapoor is also known for her candid and sarcastic statements. She never really minces her words when speaks about her co-workers or competitors. Many times she has been trolled and condemned for her views. She slammed Deepika Padukone's stylist on Koffee With Karan, she openly counter-attacked Abhay Deol for his take on her fairness ad, she criticised how Bollywood is a male dominant industry. Well, she is another actress who is known for her honesty. Her interviews are never boring.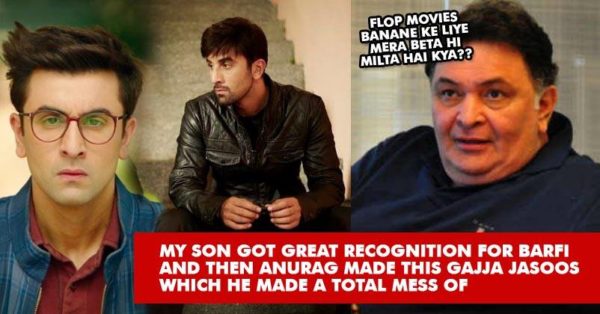 5. Rishi Kapoor
His interviews are rare but they are gold. One interview and it sells like a hot cake. He definitely has opinionated views which are highly controversial. The choice of words and tone make Chintuji favorite of media eyeballs. Rishi Kapoor has taken charge many times, from bashing Anurag Basu for Jagga Jasoos' failure to calling out Bollywood stars for not attending Vinod Khanna's funeral. He never thinks about what's next, does it all in the moment. His interviews are the most interesting ones.
Well, these were our selective celebrities who are always high on energy when they are giving interviews.
It is indeed rare but equally commendable as hardly any public figure have the courage to speak about their personal life just to give out a message or a lesson or simply voice their opinion. With great power and position comes great responsibility, we hope in demand of too much TRP they don't lose their respect. More power to all the gutsy people from Bollywood.
Which celebrity's interview has always been on your reading list? Let us know in the comments section.
Share Your Views In Comments Below