Entertainment
Bollywood Takes Major Step After Pulwama Incident & Bans Pakistani Artists, Twitter Supports It
After the 2016 Uri tragedy,our social media was flooded with a raging debate to ban all Pakistani artists from all the section of the industry. But, our artists always supported the healthy exchange of cultures between the two nations.
Attaining and expecting peace between India and Pakistan should never be seen as a viable option, as every time we try to maintain harmony a terrorist intrusion knocks everything out of it.
The nationalists were always for this notion of banning any cultural associations with the Pakistanis.But the liberals always against this ban. They said the artists never took up guns or took lives of people so why should they suffer.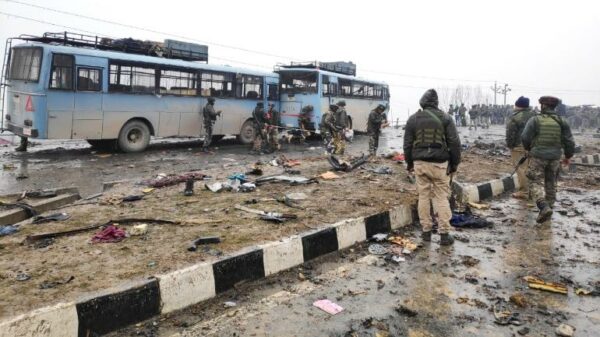 So here is the subtle connection between all. All Pakistani artists are Pakistani citizens so they are liable to pay taxes to their government. Now these money in turn are used for a smooth run of Pakistan's intelligence agency (ISI) and army, both of which are in cahoots with the LeT and the JeD.
Even recent expert reports suggest that maybe the new ISI chief Munir has something to do with the recent Pulwama incident. So if we are paying the Pakistani artists then indirectly we are funding our own destruction as well.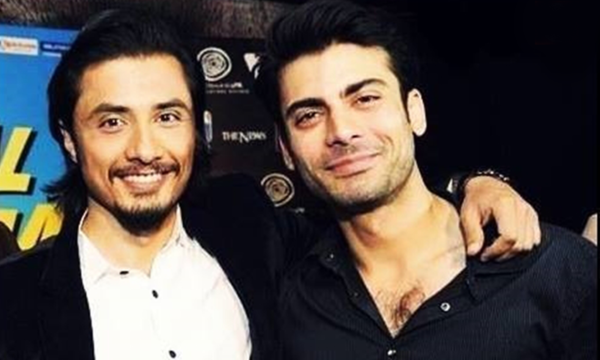 So, this ban has been implemented as a strict and firm response to the shameful incident that took lives of more than forty of our CRPF jawans. Federation Of Western India Cine Employees(FWICE) and Indian Film & Television Directors' Association(IFTDA) orchestrated and announced this ban as protest.
So, this is the time when apart from economic as well as military isolation, cultural isolation is much needed. We must not stop appreciating their talents but should definitely be with what is best for our nation.
This is what people feel about the ban:
#1
For Your knowledge, Our Films, Shows, Artists are strictly banned In #Pakistan Also in any function they are not allowed to play bollywood songs, Their Actors are not allowed to take any bollywood projects. Only we the Indians have a big heart to loose anything & everything. https://t.co/qmG7khd2Gc

— Gurpreet Kaur Chadha (@GurpreetKChadha) February 16, 2019
#2
#Navjyotsinghsiddhu removed from Kapil Sharma's show.
Now the next step should be banning of few Pakistani Artists.Followed by announcement of not participating in #Cricket #WorldCup if #Pakistan is not banned to play in it. 😊 @sherryontopp@Javedakhtarjadu@AzmiShabana

— manishbpl (@manishbpl1) February 17, 2019
#3
All the Pakistan artist should be banned in India and they should go back to Pakistan if our Indian artist film can't release there #PulwamaTerroristAttack @itsaadee @ImranKhanPTI @Warina_Hussain @priyankachopra

— ankit singh (@s10071998ankits) February 17, 2019
#4
All pakistan artist should be banned from immediately to forever.. No pakistani should be allowed to enter in india for any reason we alredy have a lot of talent not interestd too hearing that qawalli voice ! Bycott by all mean … jai hind ! Jai bharat !!

— Vishal Kumar Verma (@qmar_vishal) February 17, 2019
#5
Till Pakistan surrender all terrorists to us all culture all sports film artists events to& fro must be banned- in future no mercy no Shanthi- only action should follow

— LAKSHMINARAYANA (@laxmikomala) February 17, 2019
#6
Not Only Pakistani Artists to be banned in india. Even, indian artists who support Pakistan also to be banned. #Pulwamaterrorattack

— Shashank Dattatreya (@ShashankD_SG) February 17, 2019
#7
Now: Indian film federation announces ban on Pak actors, musicians & other artistes. Long delayed step but better late than never #PulwamaTerrorAttack

— Minhaz Merchant (@MinhazMerchant) February 17, 2019
#8
Big Decision after #PulwamaAttack:-
Federation of western india cine employees have announced that no indian filmmaker will work with PAKISTANI ARTIST now onwards and if any filmmaker will not follow this decision then FWICE will protest and stop the shooting of the film.

— Shivangi Thakur (@thakur_shivangi) February 17, 2019
So, what is your opinion on this ban?
Share Your Views In Comments Below