News
Boss Fired Employee & The Latter Took His Revenge By Crashing Truck Into Boss' Ferrari
An employee is very lucky if he gets the chance to work under an employer or boss who not only expects results from him but also ensures that his employee keeps on learning new things about the trade. On the other hand, the employee should also be ready to listen and obey the boss and should give 100 percent in job as the growth of the company depends a lot on his performance.
However many times, we see that juniors keep on complaining about their bosses while there are bosses who are happy with their subordinates. But we are going to tell you about an incident in which an employee crossed all the limits when he got angry with his boss.
This incident took place in Chicago where a truck driver had an argument with his boss due to which he got so angry that he crashed his Volvo semi-truck into Ferrari GTC4Lusso which was owned by his boss.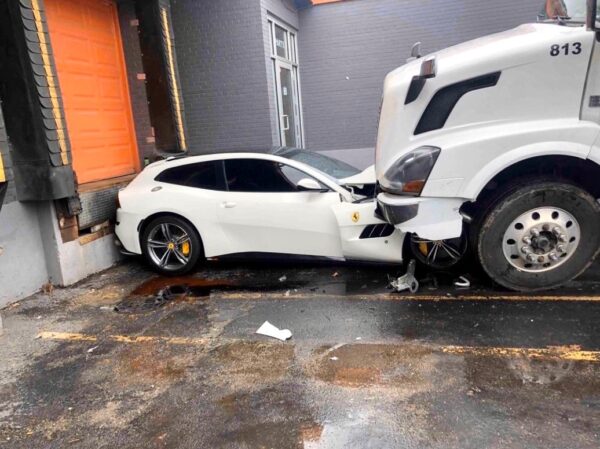 Needless to say, Ferrari got badly damaged on account of the truck driver's act; however, the reason behind their conflict is not clear as of now.
Some say that the employee was unhappy as he was being sacked while it is also being said that the employee was furious because he was asked to give drug test and he also warned his boss of bad consequences.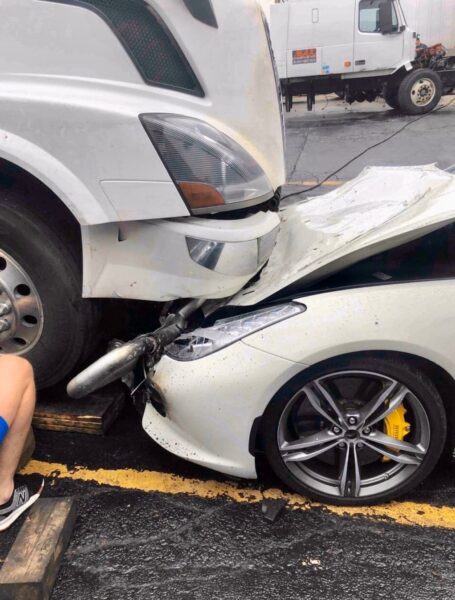 As per a report, it is also being said that the truck driver was pretty upset as a new truck was promised if he achieved his target but that didn't happen. The reason of the incident is not clear but some online users said that the boss has the option of filing a case against the employee and he can get the claim from the insurance company.
Do you also know about any similar case or a boss-employee conflict? Share with us.
Share Your Views In Comments Below