News
Boy Makes Master Plan Of Public Fight So Parents Don't See Bad Remarks On Report Card, Hats Off
There is no denying the fact that school life is the most wonderful time of our lives but the tragedy is that we understand this fact after our school life is over. However, the memories of those beautiful times are always with us and we can just get nostalgic thinking about them. While there are some kids who never get indulged in any activity which is not liked by teachers, several students always keep on committing naughty acts and get scolded or even punished by the teachers.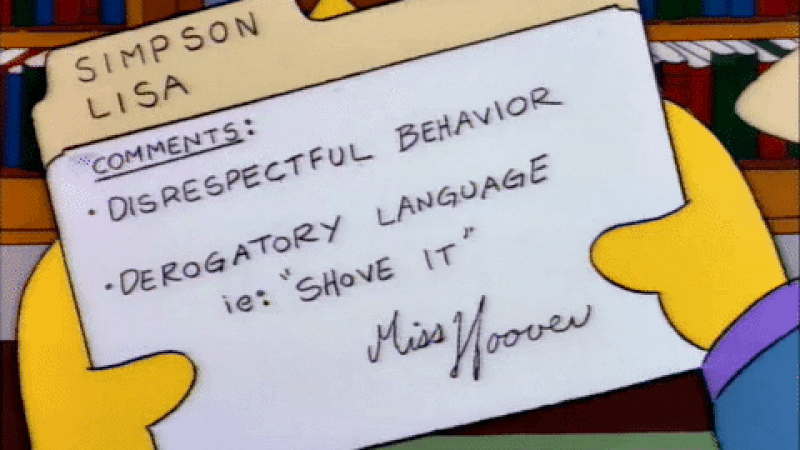 However, the most difficult time comes when the report card is issued because everyone is worried about the marks and if the students are really very naughty, the teachers don't mind giving remarks on their report card which makes it more difficult for the students to get it signed by their parents.
Have you been a naughty student? If yes, have you ever got bad remarks on your report card and how did you get it signed it by your parents? Well, no need to answer as we are going to tell you about a kid who devised a superb plan so that his parents don't see the bad remarks that his teacher gave on the school report card.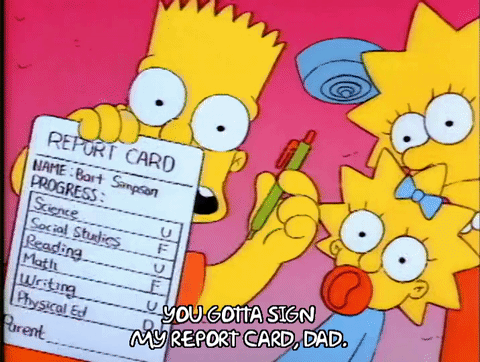 An online user narrated the whole incident on the micro-blogging site Twitter. He told that the teacher wrote "rude, arrogant and disruptive to class" in the remarks section and he had to get it signed it by his parents. He further wrote that many people might have chosen forgery but that is not his style; instead he talked to his friend and asked him to fight on the collection day. On the collection day, the Twitter user made a small scene after which fight started and the report card got ripped in half during the fight. The teacher was pretty upset but she didn't have any other option than giving him a new report card which neither had the old marks nor any remarks.
Here are the tweets in which he narrated the whole incident:
Once I engineered a scheme to keep my parents from coming to school. In my report card the teacher had written "rude, arrogant, and disruptive to class" under the remarks section. And I had to get that shit signed by my parents. Not on my watch.

— Bill Burr Sargunaraj (@AynavaramGopal) November 30, 2020
Many used to resort to forgery but that just felt like more trouble. Wasn't my style. So I asked a friend of mine to fight with me on collection day whereby I'd make a small scene handing over the card so he'd try to grab it from me and in the tussle it would rip in half.

— Bill Burr Sargunaraj (@AynavaramGopal) November 30, 2020
It worked so beautifully and I was so proud. The card ripped in half. The teacher was annoyed by understood and she had to give me a new card. None of the old exam marks were on it and the remarks section was completely blank. Went home and got that shit signed no problem.

— Bill Burr Sargunaraj (@AynavaramGopal) November 30, 2020
Soon people started reacting, here are some selected tweets:
#1
Genius. Us commoners resorted to plain 'ol forgery 🙁

— Ashwin Jacob (@Ashwin_Jac) November 30, 2020
#2
— The Cricketist🇮🇳 (@KarthikNj) November 30, 2020
#3
Looks like the rudeness, arrogance and the disruptive actions in class sparked an idea in you. Clearly this is the teachers fault only.

— Oscar Quarantine Tarantino (@oscarvarghese) November 30, 2020
#4
Incredible story 🙊

— suru, quietly looking (@suru_uwu) November 30, 2020
#5
— Aarti 🐾 (@talesfromaaroo) November 30, 2020
#6
:O masterstroke only

— அம்ருத்தா குபேர் (@AmruthaKuber) November 30, 2020
#7
WOW. SUCH A SHIT DISTURBER FROM YOUNG TIME

— complaint bottum (@complainette) November 30, 2020
#8
Sir are u lead actor of blockbuster movie A BEAUTIFUL MIND

— nonsensei (@watanonsense) November 30, 2020
#9
Thalaiva 🙌🤣🤣

— Choo 🌸 (@simplychoo) November 30, 2020
#10
Purest form of art.

— Arjun (@arrjoun) November 30, 2020
Were you also so clever during your school days?
Share Your Views In Comments Below