Extras
Is This Boy In The Viral Video Really Kamlesh? Here's The Truth
Social media no doubt is a very helpful place to be. It entertains you, it connects you with people all over the world and it informs you about all the important and unimportant things. But it also has a problem i.e to blow the things out of proportion.
Remember the recent social media sensation named "Kamlesh"?
The little guy got instant attention on social media all over with a video clip which showed him talking about the substance abuse he is indulged in.
The painful matter was exaggerated and was made a topic of laughter with memes doing the rounds all over the internet.
Now that nothing has left to talk about it, people on social media have found a new way to milk the matter for attention. Though many are believing it to be legit, the latest video of a school boy who is supposed to be a "transformed Kamlesh" seems nothing but work of imagination and manufactured material for attention gaining.
Have a look at the video-
For More Videos, Subscribe Us Now
Click here to watch the video directly on Youtube.
Though everything is clearly visible with the way words are being spoon feed in the boy's mouth. But still if you have doubts you can compare them here.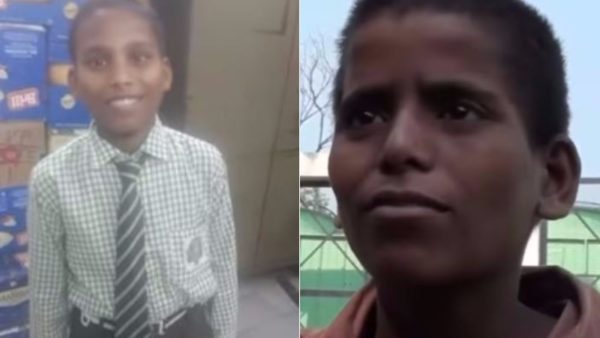 Compare that forehead, eyebrows, ears and everything yourself. If you observe carefully, both of them are not same at all.
Though we really wish to see the transformation of Kamlesh and many kids like him but this one just makes us sad. What are your thoughts on it?
Share Your Views In Comments Below