Sports
Brad Hogg Recalls How Pravin Tambe Cried During His Emotional Speech After IPL2013 Match-Fixing
There are many cricketers who try their best to play for the country but very few are able to make it to the highest level. However, there are also some who do not stop trying even when nothing is in their favor.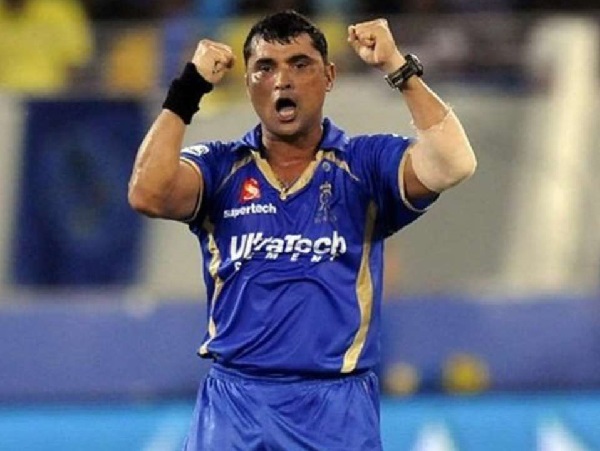 Pravin Tambe is one such person who didn't let his passion die and kept on trying to make his dream come true of playing cricket at the highest level. He is an inspiration for many because when he made his IPL debut for Rajasthan Royals, he was 41 yrs old and had no experience of playing first class cricket.
In 2013, the whole cricket world got shocked after three players of Rajasthan Royals were arrested by police in regard to spot-fixing during the IPL 2013 and it was really a tough time for the team. Recently, the former Australian cricketer Brad Hogg who was a part of the RR team at that time opened up about that incident and recalled how Pravin Tambe inspired everyone with his powerful speech.
Brad Hogg also talked about the movie "Kaun Pravin Tambe?" and he called Tambe great in terms of will power as he never gave up his dreams. Speaking on his YouTube channel, Brad Hogg said that they were in Mumbai when the unfortunate incident took place and after playing against Mumbai, they had to travel to Hyderabad next morning. He added that as they reached Hyderabad, there were mediapersons everywhere but the players wanted to just get out of the bus and go to their rooms in the hotel.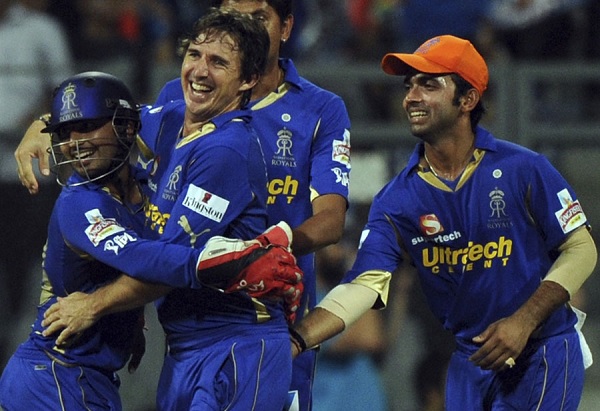 As per Brad Hogg, the RR coach called everyone and they sat around the pool discussing what was going in their minds. When it was the turn of Pravin Tambe to speak his heart out, he was literally in tears as the chance of playing at the highest level on television was spoiled because of those three players. Brad Hogg said that Pravin Tambe gave a small but an emotional speech and while concluding, he said that they all needed to get going and play for Rajasthan Royals.
In his short IPL career, Pravin Tambe played 33 matches for Rajasthan Royals, Gujarat Lions and Sunrisers Hyderabad and he took 28 wickets at an economy rate of 7.75.
Have you watched the movie "Kaun Pravin Tambe?"
Share Your Views In Comments Below