Bollywood & TV
Breakup For Ranveer-Deepika? His Tweets Hint That Deepika Has Betrayed Him
Deepika Padukone and Ranveer Singh have always been one of the best couples of Bollywood. However, it looks as if things are not that good between the duo.
Yes, after seeing Ranveer Singh's tweets, we feel as if he is hinting towards his breakup with Deepika. Long time ago, Deepika had indirectly said that men aren't that comfortable with her popularity. Was she hinting at Ranveer that time?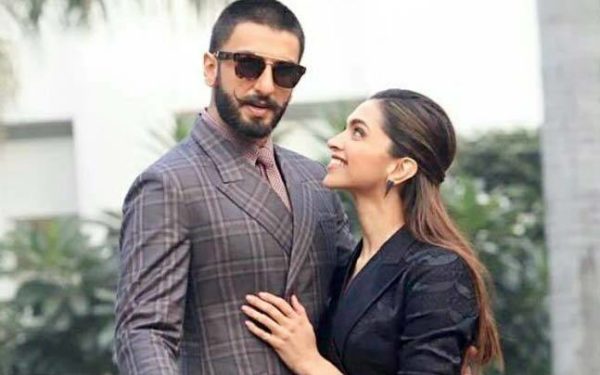 Even during the 3D Trailer launch of Padmavati, Deepika went alone i.e. without Ranveer and Shahid, form media interaction. We were surprised to see Deepika's solo appearance. Why is she trying to avoid Ranveer Singh? If it's breakup before the release of Padmavati, we are going to be very disappointed.
While Shahid Kapoor avoided a social media rant, Ranveer left a series of posts on Twitter. Yes, you need to see what all he said;
First it started with the trailer
Saw #Padmavati 3D trailer last night! Holy smokes! It was jaw-dropping! Also 1st time I'm seeing myself in 3D so..! Hahaa! Pretty badass 😂🤙🏾

— Ranveer Singh (@RanveerOfficial) October 31, 2017
Indirect dig?
Also stung by a Bee 4 the 1st time earlier today🐝thought Id post a picture but then I was like I dont wanna make that Bee famoussss haha😂🤙🏾

— Ranveer Singh (@RanveerOfficial) October 31, 2017
I am done?
In other firsts, it's also the first day of the rest of my Life. Ok, now I'm done.

— Ranveer Singh (@RanveerOfficial) October 31, 2017
After reading his tweets, we feel as if he's referring to Deepika as a "Bee". Since he won't take her name directly, is this an indirect way of telling people that all is not well between them. Moreover, these tweets give us a feeling of "Betrayal". What do you feel?
Share Your Views In Comments Below