News
Businessman Stays In Taj Banjara For 102 Days, Allegedly Flees Without Paying Rs 12.34 Lakh Bill
There is no denying the fact that staying in five star hotels is quite costly and a person should not stay for a longer period if he/she cannot afford.
In a recent incident, Taj Banjara, Hyderabad, has filed a complaint against a businessman who has stayed in the hotel for 102 days but he is not making payment of his pending bill of Rs 12.34 lakhs.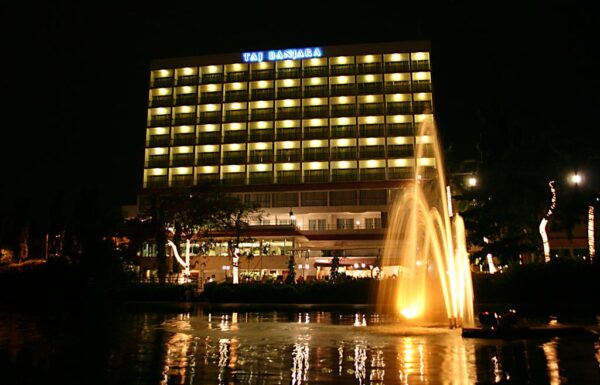 The name of the accused is said to be Shankar Narayan and as per the hotel, he bargained and got a luxury suite at a discounted rate because he was there to stay for a longer period. However on April 15, he left the hotel without even informing anyone and also didn't pay the pending bill.
Sub-Inspector Ravi from the Banjara Hills police station told that the total bill was of Rs 25.96 lakh; he made the payment of Rs 13.62 lakh but from April 15, he is absconding. The hotel staff has called him multiple times and he assured that he would make the payment but as of now, his phone is switched off.
The hotel management decided to file a complaint after they were not able to contact him. A case has been filed under 406 (Criminal breach of trust) and 420 (Cheating and dishonestly inducing delivery of property) of the Indian Penal Code. The CCTV footages have been taken by the police and they have started the probe.
On the other hand, the businessman who is basically from Visakhapatman has told a news daily that all the allegations against him are false as he has cleared all the due in Taj Banjara. He adds that he has no idea as to why the hotel management has filed a complaint against him and he will deal with them in a legal manner since they have damaged his reputation which is very important for a real estate businessman like him.
What do you think, who is lying in this case? Let us know your opinion.
Share Your Views In Comments Below