News
"Call Me Rahul": College Student Blushes After Rahul Gandhi Asks Her To Call Him "Rahul"
Recently, Congress leader Rahul Gandhi was at Chennai's Stella Maris College for girls, and not only was his usual charming self, but also managed to capture the attention of the youth of the country.
Donning a black tee and jeans, which is a deviation from his usual white kurta, RaGa looked quite dapper as he interacted with the students there.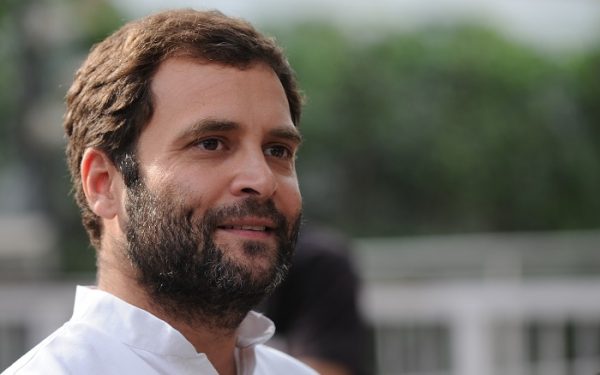 In fact, one of the best moments from the event was when a student, Azra, addressed him as "sir" and he responded saying "Call me Rahul" since it makes him more comfortable. This drew in cheers and applause from the audience, especially when the student awkwardly addressed him with a shy "Hi Rahul."
Rahul Gandhi seemed to be in a really good mood with his humour on point as he interacted and joked around with the students. For instance, when he was told that the music team of the college had something to say to him, he said he hoped they wouldn't ask him to sing.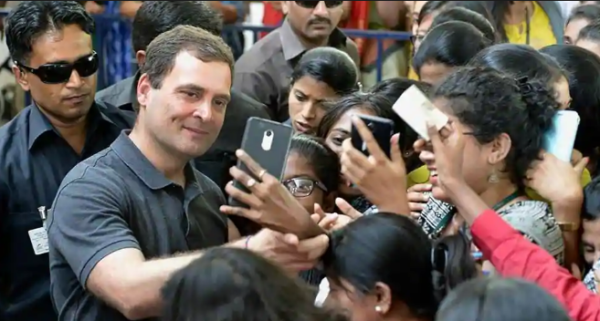 One of the students also asked him about his opinion on demonetization. To this, he asked her what she thought about the same. He also asked the audience if they liked DeMo. When the audience responded with a loud "NO", he said Modi should have asked the students for their opinion before imposing the economy altering move on the nation.
He also asserted that Tamil Nadu and South India in general was much safer for women as compared to North India. This statement of his was highly appreciated by the students present.
Well, turns out, RaGa does know how to win over the masses, especially if it includes a younger female audience.
Share Your Views In Comments Below