Humour
CBI Carried Out Raid On CBI Headquarters & Twitter Can't Stop Trolling. CBIvsCBI Trended On Twitter
The Central Bureau of Investigation (CBI) is once again in the centre of a controversy but this time, it has done something that we may have never thought of.
CBI conducted a raid on its own headquarters regarding a case in which its Special Director Rakesh Asthana is involved. It has also taken Deputy Superintendent of Police Devender Kumar in custody concerning the same case.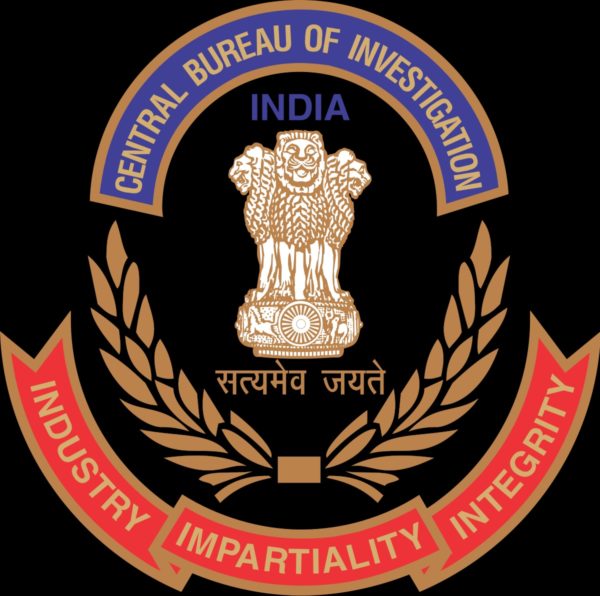 Devender Kumar has been accused of forgery in the matter of taking statement of Satish Sana in a case involving meat exporter Moin Qureshi. It is being said that Satish paid bribe to make situation a little conducive for himself when Devender was the investigation officer in the case.
Rakesh Asthana has also filed a complaint against CBI Director Alok Verma in the month of August, claiming that he has taken a bribe of Rs. 2 crore from Satish to give him some respite in the case.
Let the investigative agency do its work and you enjoy the memes and jokes that are going viral on the Internet as #CBIvsCBI is trending on the micro-blogging site Twitter.
These rib-tickling tweets and hilarious GIFs will make you go ROFL:
#1
— ㅤ ㅤ ㅤनादान छोरीㅤ ㅤ ㅤ (@Kya_ukhad_Lega) October 22, 2018
#2
— chavan rahul (@chavanrahul555) October 22, 2018
#3
— Kritika Bhargava (@boredkritz) October 22, 2018
#4
What ?? Is CBI suffering from Auto – immune deasese ???

— A Bhabesh (@a_bhabesh) October 22, 2018
#5
Police ko chor ke peeche bhag te hue toh dekha tha. Aaj Police ko Police ke peeche bhaag te hue bhi dekh lo.

— Subhash Pais (@Subhash_ati9) October 22, 2018
#6
As if there was less funny things on SM @venkatram_india, here come the sequel of Kartik calling Kartik 😂

— Manish Singh (@manishdfhpl) October 22, 2018
#7
😹😹😹😹 Gangadhar hi Shaktiman hai..!!

— 🌷Payal🌷 (@payal_choksi) October 22, 2018
#8
CBI: 😂😂😂 pic.twitter.com/2Jl4137lzO

— Meghrajsinh Jadeja (@MeghrajsinhJ) October 22, 2018
#9
Kejriwalji must be confused now how to blame Modi for this raid…😂😂😂

— Amit Dhyani (@Amitdhyani10) October 22, 2018
#10
— Un-bhadralok bangali (@goonereol) October 22, 2018
#11
— Piyu Nair 🇮🇳 (@DtPiyu) October 22, 2018
#12
Nahi kuch toh gadbad hai pic.twitter.com/FKVaDZXTMe

— Vaishnavi Prasad (@Vaishnavioffl) October 22, 2018
#13
Crazy guys….if they decide to lock & seal the premises then they will lock themselves inside, isn't it ? 😂

— S.SWAMINATHAN (@LAWYERSWAMI) October 22, 2018
#14
Haha ab CBI ko CBI pe bharosa nai raha
And that rhyme sounds perfect "kisi ko kahne se phle apni girban me jhak ke dekho"

— shubham jain (@shubhamk_jain) October 22, 2018
#15
CBI raids CBI.

CBI registers FIR against CBI.

CBI books CBI.

CBI prosecutes CBI.#CBIVsCBI#CBICreatesHistory

— Data Privacy (@ameershahul) October 22, 2018
What do you have to say in this connection? Let us know.
Share Your Views In Comments Below