Humour
CBSE Cancels Board Exams For Class 10 & Postpones For 12th, Students Celebrate With A Meme Fest
The second wave of COVID-19 has hit India pretty hard and for the first time, the count of infected patients in 24 hours has crossed the mark of 2 lakhs in the country. The situation in some states of India is still not very bad but in several states, the situation is quite terrible and it is going to deteriorate in coming time if the state governments don't choose to take strict actions.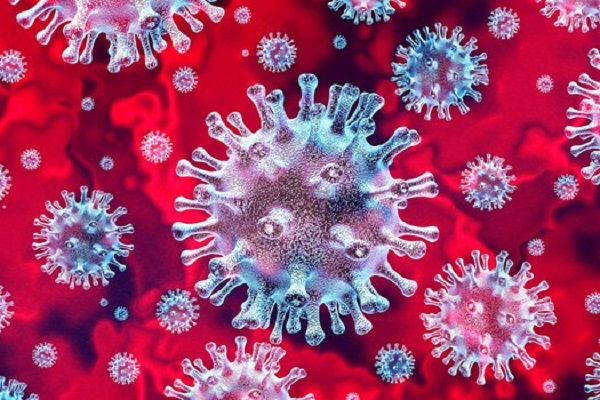 Earlier some time back, everybody felt that the coronavirus pandemic is in control and soon things will get back to normal but then the virus made a comeback and this time it is more harmful than the last time. What is more worrisome is that new variant of COVID-19 has also been found in many Indian states and it is not only spreading faster but is also more lethal this time. If you remember, in the first wave of COVID-19, people with less immunity power, people above 60 years of age and kids below 10 years of age were more vulnerable to the virus but this time, the youngsters of the age group of 20-40 are also getting infected.
The online classes were carried out by the schools in order to ensure that the studies of students did not get affected and as the situation was getting better, some states had also opened their schools with some restrictions. However keeping in the mind the present scenario, the schools have been closed once again and the kids are getting promoted to other classes on the basis of internal analysis.
Recently, the school kids and their parents demanded the cancellation or postponement of board exams because no parent wants to risk the lives of their loved ones by sending them to school for examinations. Taking into consideration present situation and the risk factor associated with it, the education minister had a meeting with the Indian Prime Minister Narendra Modi after which the CBSE board took the decision of cancelling the class 10 board exams and postponing the class 12 board exams. The new dates of Class 12 exams will be notified on June 1 and the results of class 10 will be made on the basis of the objective criterion that will be prepared by the Board. However if any student is not happy with the result, he/she can give the exams whenever they take place.
As soon as this news went viral, memers took this an opportunity to have some fun and soon the micro-blogging site Twitter was flooded with reactions. Here are some of the selected ones:
#1
Breakingg…. 💥💥 #cbseboardexam2021 cancelled for Class X Students nd Postponed for Class XII Students…🙌👍🙌

Meanwhile Class XII Students to #CBSE nd #educationMinister
🥺🥲🥺🥲🥺 pic.twitter.com/RwtKRpwo9o

— 👑 Prince👑 (@TheLolnayak) April 14, 2021
#2
Younger brother: Bhai my board exams got cancelled
Jealous elder brother: pic.twitter.com/EwDJH5vh3g

— Prakhar (@prakharshubham) April 14, 2021
#3
After watching that CBSE cancelled class 10th board exams 2021*

We ICSEians be like:#salim_casm#cbseboardexams2021 pic.twitter.com/W8w3oo9yhw

— Abu Salim (@salim_casm) April 14, 2021
#4
Me who still dont know syllabus of board exam. After seeing trend #cancelboardexams2021 #cbseboardexams2021 pic.twitter.com/56KAz6IoFX

— प्रेम सिंह चौहान (@prem_singh420) April 14, 2021
#5
After #cbseboardexam2021 cancelled & postponed.

Topper : pic.twitter.com/srMuPpWMc6

— CBSE Wale Bhaiya (@CBSEWaleBhaiya) April 14, 2021
#6
#cbseboardexams2021
Students who studied whole year- pic.twitter.com/RelgAcNi6J

— Abhii (@Abhii18429293) April 14, 2021
#7
Exams cancelled for CBSE 10th class
Le students: pic.twitter.com/RIzGrfXxkq

— OmG Says (@bymistake_memes) April 14, 2021
#8
#cbseboardexam2021
Board exam of class 10th
is cancelled .
10th student.. pic.twitter.com/lzGxr9blZ6

— ashfaq 🥀 (@unknown_devil05) April 14, 2021
#9
#cbseboardexams2021
CBSE class 12 exam postponed and Class X exam cancelled

Meanwhile ICSE and state board students : pic.twitter.com/6oH3JSK7Ya

— 🆁🅸🆂🅷🅰🅱🅷 ⍟ (@rishabh_memes) April 14, 2021
#10
#cbseboardexams2021 cancelled for 10th and postponed for 12th

Backbenchers | Toppers pic.twitter.com/ODt9zYV7gB

— ⚡R.S.R⚡ (@Rishiicasm) April 14, 2021
#11
Someone: Bhai 10th CBSE ke exams cancle ho Gaye hai Tu toh 12 th Mai hai na Teri hone wale hai
Le frustrated me: pic.twitter.com/FCZmUrYC5k

— OmG Says (@bymistake_memes) April 14, 2021
#12
After seeing that#cbseboardexam2021
Class 10 exam cancelled.
Class 12 students be like pic.twitter.com/cBWpiyD19d

— Ckmkb (@Ckmkb18) April 14, 2021
#13
#cbseboardexams2021 #educationMinister #cancelboardexams2021

10th 12th
Cancelled. Postponed pic.twitter.com/TKhcWa6jlT

— Yuvraj Pratap Rao (@yuvrajuv444) April 14, 2021
#14
#cbseboardexams2021
Education minister officially declared 10th exam cancelled & 12th exams put on hold ……
***Students of
Class 10. Class 12 & ICSE. pic.twitter.com/2GjFgHPLJ7

— Mahipalsinh Vaghela (@Mahipal____) April 14, 2021
#15
#cbseboardexam2021
Le students after hearing Modi meeting with Education Minister. pic.twitter.com/JG956K8Alr

— 🌼Nitu Raj🌼 (@realnituraj) April 14, 2021
#16
#cbseboardexam2021
CBSE 10th board exam cancelled
SSC AND ICSE Board's Students : pic.twitter.com/pzOCi7a1Q7

— Aditya_Sahu (@adityasahu30) April 14, 2021
#17
Students after knowing that PM Modi chairs a meeting with Education Minister:- #cbseboardexams2021 pic.twitter.com/fwC0vfUaxX

— Ashish Choudhary (@ashu_choudry) April 14, 2021
#18
Cbse Class 10th exams got cancelled and 12th exams got Postponed.
.
meanwhile mediocre's- pic.twitter.com/jzgEXHa5Ld

— Sajal Singh// Rashmi STAN (@Yummynem_) April 14, 2021
#19
#cbseboardexam2021 class 10th cancelled & class 12th postponed.

le students : pic.twitter.com/jnEalpGpOZ

— Rare 🦋 (@madwomansays) April 14, 2021
#20
#cancelboardexams2021 #cbseboardexam2021 #cancelboardexam2021 @DrRPNishank @VarshaEGaikwad

Le 12th students now : pic.twitter.com/IH35YvjZwe

— Amey Wani (@wani_amey) April 14, 2021
The ICSE students must be hoping the same to happen with them soon.
Share Your Views In Comments Below