Sports
Chahal Responds To RR Admin Who Hacked His Insta, RR Admin Gives It Back With Dabangg Meme
The Indian cricketer Yuzvendra Chahal is quite active on social media, especially on Instagram where he regularly posts his videos and photos. His internet activity further increased after he was bought by the IPL team Rajasthan Royals as the admin of this franchise is also quite witty and knows how to keep fans entertained.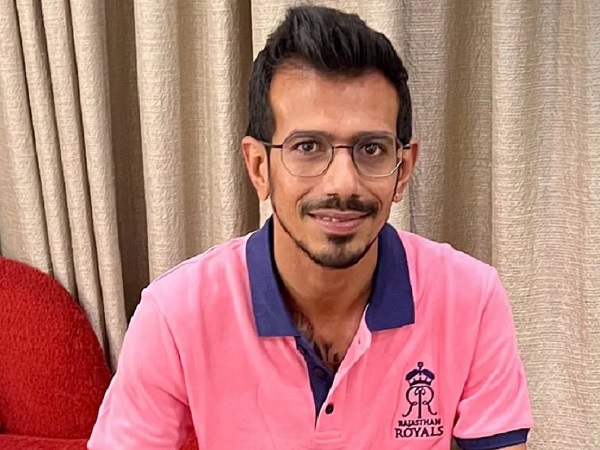 If you remember, just around the IPL 2022, Yuzi hacked the official handle of RR by taking the password from RR CEO Jake Lush McCrum and now the RR admin has returned the favor by hacking Chahal's account. RR took to its official Twitter handle and posted a hacked photo of the Indian cricketer's messages which were sent to him on Instagram.
In this edited screenshot, there are six chats, the first one from Yuzi's wife Dhanashree Verma, second is from RR skipper Sanju Samson, third is from MS Dhoni, fourth from RR teammate and English cricketer Jos Buttler, fifth is from Indian cricket team and the last one is from Indian skipper Rohit Sharma. The message sent by Jos Buttler is the most hilarious as he is asking Yuzi to return his orange cap. If you remember some time back, Yuzi and Jos Buttler met in London and this message implies that Yuzi took Jos Buttler's orange cap which he earned in the IPL 2022 by becoming the highest run-getter of the tournament.
Here is the screenshot which RR captioned with, "hacked @yuzi_chahal's Instagram. Hisaab barabar"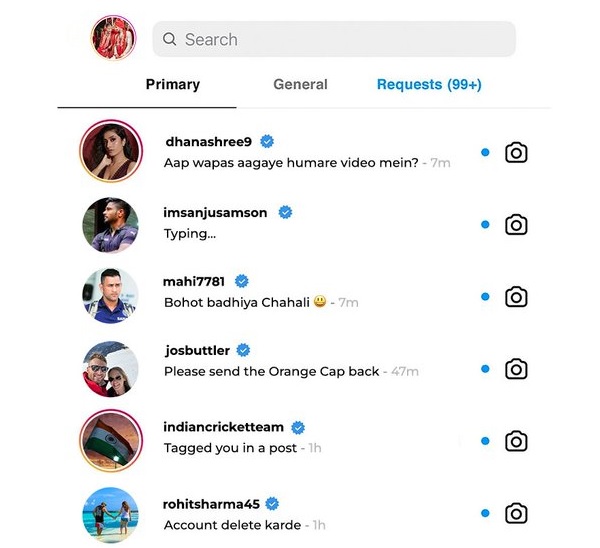 Soon the Indian spinner reacted by asking admin, "Kabhi ghee ke chaante khaaye hai admin?"
Kabhi ghee ke chaante khaaye hai admin? 👋 🤣

— Yuzvendra Chahal (@yuzi_chahal) August 2, 2022
The RR admin is not an easy nut to crack and he responds soon with a still from a Bollywood movie "Dabangg" featuring Sonakshi Sinha and her famous dialogue (thappad se darr nahi lagta sahab, pyaar se lagta hai) twisted into, "ghee ke chaante se darr nahi lagta sahab, hacked hone se lagta hai"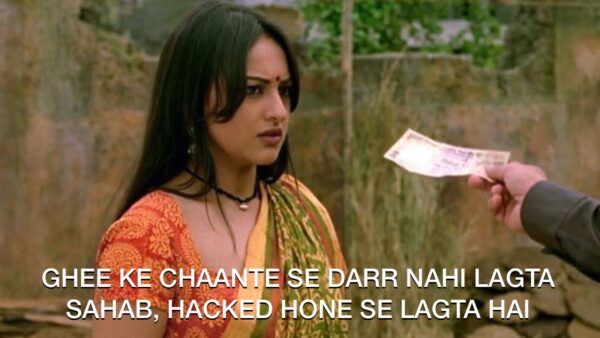 — Rajasthan Royals (@rajasthanroyals) August 2, 2022
Well, both are dramatic persons, what do you say?
Share Your Views In Comments Below