Sports
Chennai Traffic Police Uses Ashwin-Buttler Mankading Incident To Warn People Of Crossing Line
The controversy related to R Ashwin-Jos Buttler Mankading is not going to end any sooner and even if cricketers stop talking or discussing about it, then also this issue will remain in limelight.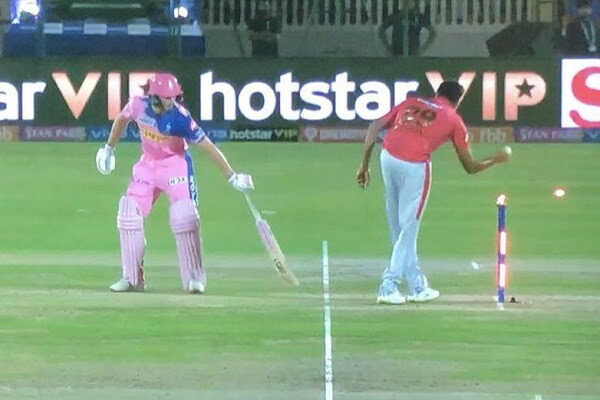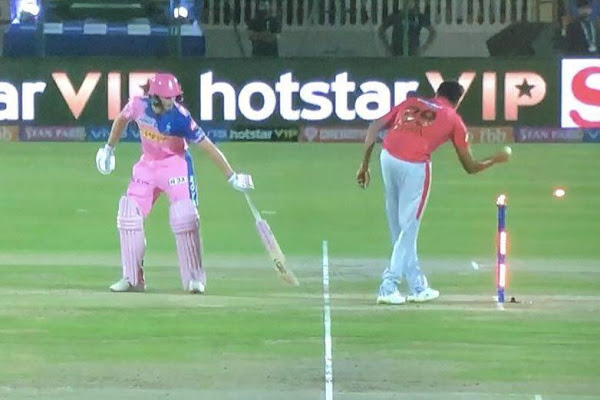 If you remember, the skipper of Kings XI Punjab (KXIP) R Ashwin Mankaded the Rajasthan Royals (RR) batsman Jos Buttler in an IPL match and a debate started as to what Ashwin did was correct or wrong. While many former cricketers and fans slammed Ashwin for taking a wicket like this, there were very few who defended him as well. Well, Ashwin was not wrong as per the law but it is considered against the spirit of the game.
We all know that the police departments of various states are getting active on social media in order to increase their communication with the public.
The Chennai Traffic Police has now used the Ashwin-Buttler saga for making people aware of the need of remaining behind the line when the traffic lights are red. The poster reads, "Crease or the road, it is your lifeline."
Take a look: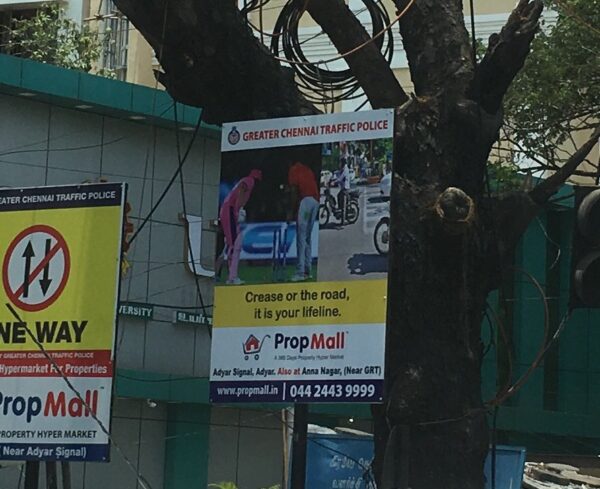 We have seen that in our country, people are always in a hurry and they don't want to stop on traffic lights even for 30 seconds so we feel that it is one of the best ways to make them understand it.
Lisa Sthalekar, the former Australian cricketer who can be found nowadays in the commentary box, has shared one of the posters of Chennai Traffic Police with caption, "When you simplify road rule for everyone".
Here's her tweet:
When you simplify road rule for everyone. 🤭😂🤣 #staybehindtheline pic.twitter.com/XPUmhrzsfd

— Lisa Sthalekar (@sthalekar93) April 27, 2019
This is how Twitter reacted over it:
#1
Ashwin is becoming a role model for everyone 😁 😁

— amir hussain (@Iam_amir86) April 27, 2019
#2
Damn true :>

— AmAn (@amuTbbu) April 27, 2019
#3
Hahaha..
So u r into smartphone while travelling. Good observation!

— Crick_eater (@Crick_eater) April 27, 2019
#4
Similar thing was shared when Bumrah bowled the no ball in Champions trophy final

— Archit Gupta (@imarchit19) April 27, 2019
That is definitely an easier way to make people understand in a country which is cricket crazy. What do you say?
Share Your Views In Comments Below