Sports
Cheteshwar Pujara Arrives In Private Car For Training, Jadeja Shockingly Reacts
The Indian cricket team is sweating hard in London as it is slated to play the final of the World Test Championship against Australia from 7 June 2023 and it will be played at The Oval, London. While almost all the cricketers of the Indian team were playing the IPL 2023 in India before leaving for England, one Indian cricketer has been playing red-ball cricket for the last 2 months.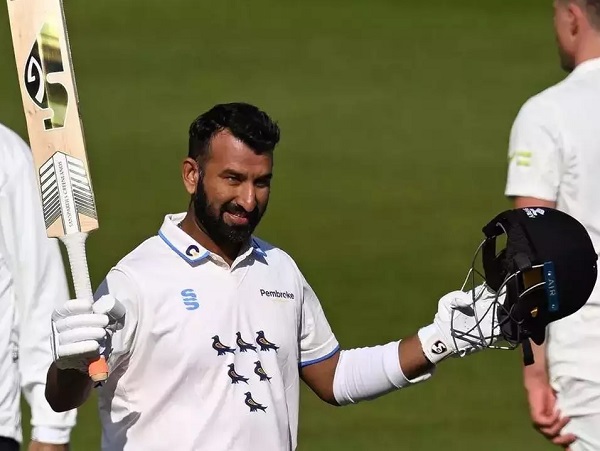 If you haven't guessed the name of that cricketer till now, let us tell you that we are talking about the Indian test specialist Cheteshwar Pujara.
Cheteshwar Pujara is not only attending training sessions with team India but he is also playing for Sussex in the English County cricket at the same time and he seems to be in a great form as he has got accustomed of the conditions pretty well while playing the county cricket for the last 2 months.
Recently, Cheteshwar Pujara and Ravindra Jadeja had a hilarious banter which is making every cricket fan laugh. As Cheteshwar Pujara is playing currently for Sussex, he is not travelling with the Indian team for the training sessions, so one day when he arrived in a private car, Jadeja saw him and made a funny comment, "Sahi hai Pujji bhai, private car mein".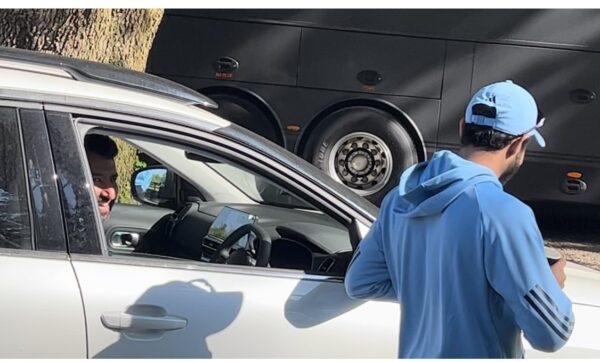 When Jadeja telling Pujara sahi hai Pujji bhai. Private car main😊 Remember Pujara is playing for Sussex where India is practicing today. #WTC pic.twitter.com/EZHMgGG5KY

— Vimal कुमार (@Vimalwa) June 2, 2023
There is no denying the fact that Cheteshwar Pujara needs to perform well with bat if team India has to win the WTC final and what makes Pujara more important in scheme of things for India is that he has been in a superb form while playing for Sussex. Cheteshwar Pujara has also led Sussex in some matches and in six innings, he scored 545 runs at an average of 68.12 which makes him the leading run scorer for his team. As far as playing test cricket against Australia is concerned, Cheteshwar Pujara has scored 2,033 runs in 24 test matches including 5 centuries.
We seriously hope that the Indian team wins this WTC final after entering the final stage for the consecutive second time as earlier they lost the first final to New Zealand and for this, Cheteshwar Pujara needs to play a big role. What do you say?