Entertainment
Chief Justice Slams The Case Against Priya Prakash Varrier. Asks You Have No Other Job?
Priya Prakash Varrier became an extremely popular face earlier this year thanks to her wink from Malayalam film Oru Adaar Love' song. The wink made her an overnight sensation on the social media and everyone was just talking about her.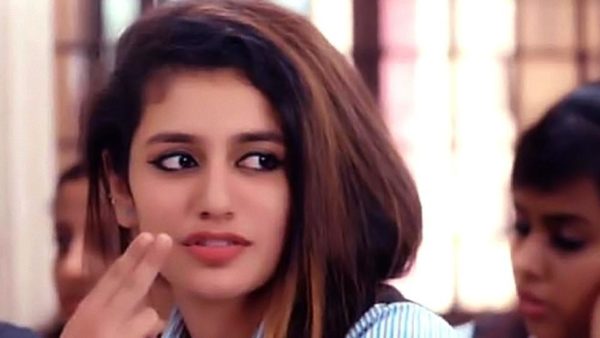 Soon, she started getting brand endorsements related offers and Priya received them with open arms. However, popularity always has certain side effects and Priya was no different to not have them.
Two Muslim men named Muqeeth Khan and Zaheer Uddin Ali Khan filed a police complaint against Priya for hurting religious sentiments with her wink. An FIR was also filed against the director and producer of the movie.
The case which was in the hands of Supreme Court now has been cancelled. Chief Justice of India Dipak Misra didn't just cancel the case but also rebuked the complainants by asking you have no other job? The court said that the charges of "deliberate and malicious acts intended to outrage religious feelings" don't apply on Priya just for acting in a song.
Meanwhile, Priya had also petitioned the top court and had claimed that the song praises the love between Prophet Mohammed and his first wife Khadeeja and that it has been misunderstood by the complainants. Priya also said it was a traditional song sung by Muslims in north Kerala's Malabar region.
Don't you think Supreme Court took a great decision by cancelling the case?
Share Your Views In Comments Below