Sports
Childhood Sweethearts To Adorable Couple, Here Is Lionel Messi & Antonela's Dreamy Love Story
Lionel Messi-led Argentine national football team scripted history recently as it won the football World Cup after defeating France in the final match. Argentina is the one of the most successful football teams of the world as it has won three World Cups till now, the first time it won this in 1978, second time in 1986 and Lionel Messi and his team broke the jinx of 36 years by winning the FIFA World Cup 2022 which took place in Qatar.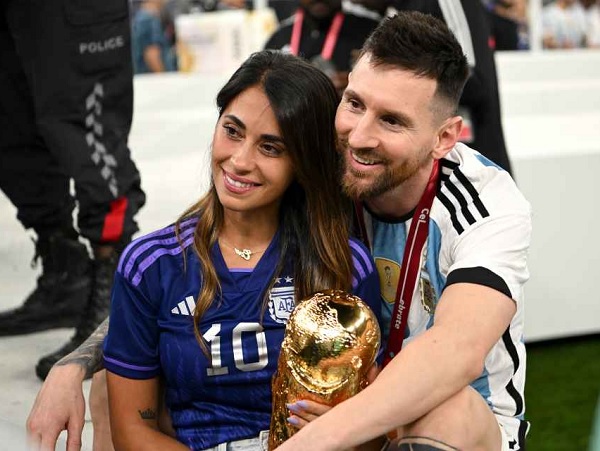 Lionel Messi is definitely a legend of the game but his wife Antonela Roccuzzo has also played an important role in his success as she supported him all the time and stood behind him in tough times. Lionel (35) and Antonela (34) are childhood friends and they both are proud parents of three sons – Thiago (10 yrs), Mateo (7 yrs) and Ciro (4 yrs).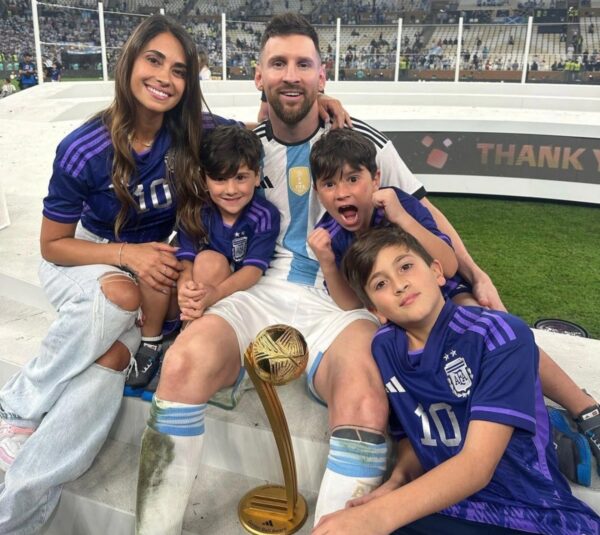 It is being said that while growing up, when Lionel Messi was 9 yrs old, he had good friendship with soccer player Lucas Scaglia and the former used to visit the latter's house often in a hope to see his cousin Antonela. When Lionel Messi was 12, he joined Barcelona's soccer team for which he had to leave his hometown Rosario, Argentina, and as a result Lionel and Antonela didn't see each other for years.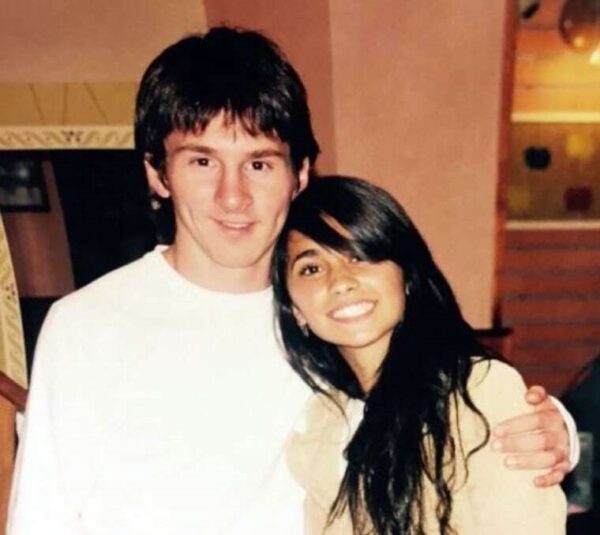 Unfortunately, Lionel Messi suffered from a growth hormone disorder but the good thing was that he got treated for it.
Antonela completed her Bachelor's degree in humanities and social sciences from National University of Rozario and she planned to study dentistry after that. However, a tragedy struck Antonela as she lost her best friend in a car accident, Lionel Messi returned to Rosario to support Antonela and this was when they came closer.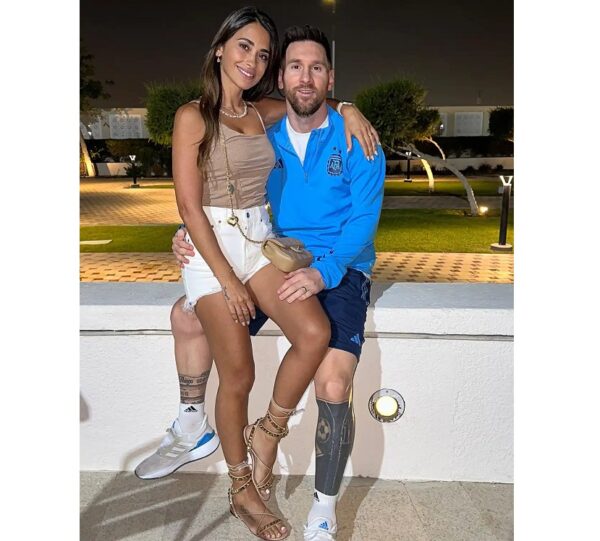 Antonela wanted to spend more time with Lionel Messi but it was getting difficult as he was busy with his football and she was busy with her studies so she decided to leave her studies in between and shifted to Spain to be with her love.
While their love grew stronger, Messi also established himself as a good footballer and in 2012, their first son was born. Their second son was born in 2015 and just one year before the birth of the third one, the couple got married in Rosario in 2017 in the presence of family and friends.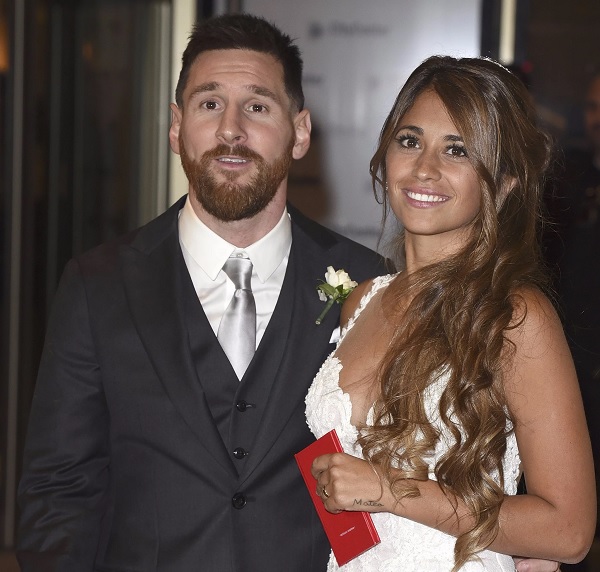 During an interview when Lionel Messi is asked what he admires about his wife, the footballer says that he admires everything about his wife who is now a model and a social media celeb as she enjoys a huge fan following of 28.2 million followers.
It is absolutely correct that there is a woman behind a man's success. What do you say?
Share Your Views In Comments Below