Bollywood & TV
Chinese Social Media Slams Thugs Of Hindostan,Asks Bollywood Not To Release Such Films In China
Since we all know that 2018 has not been a very good year of the Khans, Aamir Khan's dream project Thugs Of Hindostan proved to be disastrous in the domestic as well as in worldwide box office as well.
The film was trolled and slammed by saying it is a copied version of Hollywood films.Even the lack of story line was also pointed out.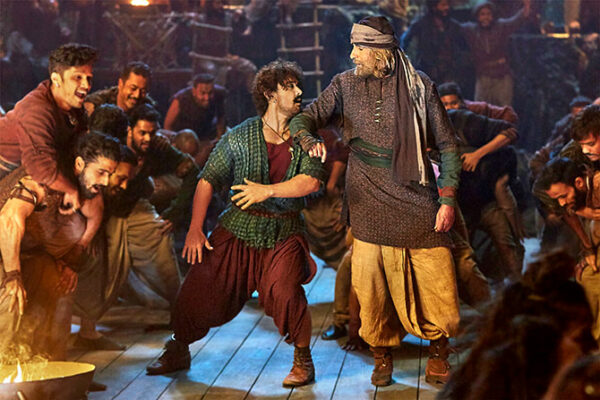 The stunning ensemble cast of Amitabh Bachchan, Aamir Khan and Katrina Kaif could not help the film from sinking at the box office.
Recently a comment by Douban created quite a stir about Aamir Khan's film.
Check out this tweet by Global Times
"Please never introduce such a bad movie to China again. Otherwise, the reputation of #Bollywood will be ruined in the Chinese market," added Douban user Sangezizunxinqiang, who gave one star out of five to #AamirKhan's new movie, #ThugsofHindostan https://t.co/V4w7mXnk2m pic.twitter.com/DoYcXU9fIi

— Global Times (@globaltimesnews) December 29, 2018
After this tweet people started trolling Thugs Of Hindostan and Aamir Khan like never before.
1.
itna beizzati 🤣🤣🤣🤣🤣🤣 pic.twitter.com/RdDDEI8keA

— SHRUV KHANNA (@subhamd14) December 29, 2018
2.
Lol the movie flopped in India so this had to happen

— voice of truth (@namo_namah23) December 29, 2018
3.
— ᴄᴀᴘᴛᴀɪɴ ᴊᴀᴄᴋ sᴘᴀʀʀᴏᴡ (@Sajed4SRK) December 29, 2018
4.
Even in India no1 saw this movie more than 10mins! Do watch #Bahubali & stay away from #Zero 😄

— Truth Hurts (@shall_isaytruth) December 29, 2018
5.
Gave a dose Chinese quality to China

— Paliwal_Warrior (@paliwal_w) December 29, 2018
So,what is your opinion regarding this?
Share Your Views In Comments Below