Humour
Chris Morris' Million Dollar Reaction After Sanju Samson Denies Him A Single Sparks Meme Fest
The thrilling encounter that took place between Rajasthan Royals and Punjab Kings yesterday at the Wankhede Stadium, Mumbai, has left everyone excited and craving for more sensational cricket as more than 400 runs were scored in the total 40 overs and the match was alive till the last ball.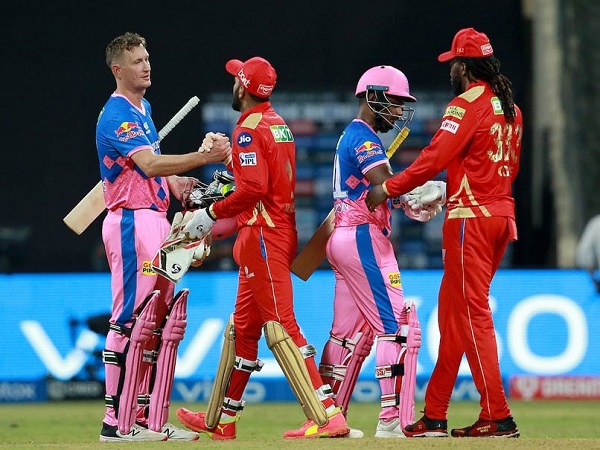 Batting first, PKBS put up a pretty huge score of 221 runs at the loss of 6 wickets with the help of skipper KL Rahul's 91 runs and he was well supported by Chris Gayle who scored 40 runs but it was smashing innings of Deepak Hooda that made fans go crazy as he completed his half century in just 20 balls.
On the other hand, the RR skipper Sanju Samson led from the front and played a beautiful innings of 119 runs with which he has become the first batsman to score a century in the IPL on the debut of captaincy. The Rajasthan franchise appointed Sanju Samson after they released the former skipper Steve Smith ahead of the IPL 2021 auctions. PKBS bowler Arshdeep Singh also needs to be praised for his wonderful bowling in the death overs, especially the last over of the match.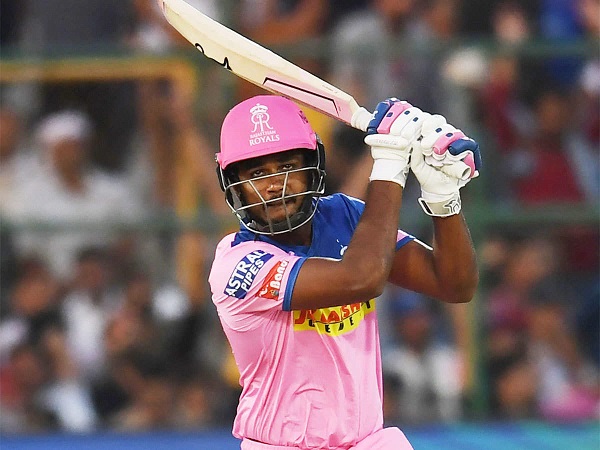 On the last two balls of the Rajasthan innings, the team needed 5 runs to win with Sanju Samson and Chris Morris on the crease.  Sanju Samson played a shot on Arshdeep's delivery and Chris Morris ran from the non-striker end to take a run but Sanju Samson sent him back as he wanted to keep the strike for hitting a six on the last ball of the over. However, things didn't go as planned and Sanju Samson got caught on while trying to hit the maximum as a result of which RR lost the match by 4 runs.
As the match got over, the South African cricketer Chris Morris started trending on the social media networks because of the look that he gave after Sanju Samson refused to take run and sent him back on the fifth ball of the last over. What made netizens laugh harder was the fact that Chris Morris was bought for a huge amount of Rs. 16.25 crores which made him the highest paid cricketer in the history of the IPL.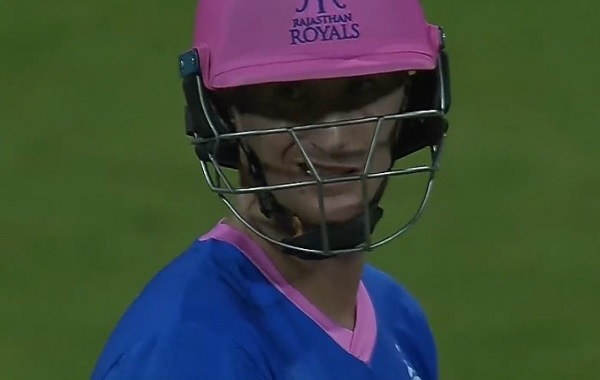 Here are some selected reactions which will leave you in splits:
#1
#RRvPBKS
Sanju Samson to Chris Morris when sanju didn't take single pic.twitter.com/eTuPtzM93P

— Abadullah Azam (@AbadullahAzam) April 12, 2021
#2
Morris to Samson. pic.twitter.com/76ohKq90gV

— Vishcomical (@vishcomical) April 12, 2021
#3
Chris Morris when Sanju Samson turned down that single.#RRvPBKS pic.twitter.com/oeQOGLvHIU

— Vikas Gore (@vIKASgORE_) April 12, 2021
#4
Sanju Samson denies Chris Morris for a single in the last over

Meanwhile RR owners who bought Morris for 16.25 crores pic.twitter.com/Pd4WsKzcKQ

— Gyanendra verma (@gyanii21) April 12, 2021
#5
If "paisa to mila lekin izzat nahin mili" had a face. pic.twitter.com/Ay0bo7HvrK

— Pakchikpak Raja Babu (@HaramiParindey) April 12, 2021
#6
#RRvPBKS
Sanju samson refuse to take single
Meanwhile Chris Morris pic.twitter.com/NRLhQiO7CG

— Abhishek (@Akki_6580) April 12, 2021
#7
Agar strike deni hi nahi thi toh 16 crore mein poora Jodhpur Jaisalmer saal bhar Bisleri pi leta. #RRvPBKS pic.twitter.com/Rusq4UvMRB

— Rofl Gandhi 2.0 🏹🚜 (@RoflGandhi_) April 12, 2021
#8
Chris Morris after Sanju Samson denied the single: pic.twitter.com/i8lnKFLXfV

— m (@mauktikkk) April 12, 2021
#9
#RRvPBKS #SaddaPunjab #PBKS #PBKSvsRR

Sanju Samson when Chris Morris reached at the striker's end : pic.twitter.com/8CGfUvuclI

— Jitesh Rochlani (@JRism9) April 12, 2021
#10
The Reaction of highest paid player Chris Morris after #SanjuSamson denied him to give Strike 🤣 pic.twitter.com/7bk33lHyGn

— neeraj (@_masterofchase_) April 12, 2021
#11
Chris morris to sanju samson after not giving the strike:🤣 pic.twitter.com/DnCCrGV42f

— سیف خان (@srksaif3) April 12, 2021
#12
#RRvPBKS #RRvsPBKS #RR
Chris Morris: I am the most expensive player in IPL
Sanju Samson: pic.twitter.com/eirqRDe850

— Khushi🌻 (@khushhay) April 12, 2021
#13
Chris Morris when Sanju Samson turned down that run#IPL2021 pic.twitter.com/tbkihIRqvN

— Akshay (@akshay_1009) April 12, 2021
#14
Morris to Samson & RR Management : #PBKSvsRR pic.twitter.com/dvHk0X9Bei

— विजय प्रकाश धाकड़ 💙🇮🇳 (@vijayprakashdkd) April 12, 2021
#15
Chris morris to sanju samson on 2nd last bowl: pic.twitter.com/nBcbpQS4lW

— RAVI NEGI 🇮🇳 (@oravinegi) April 12, 2021
One thing is for sure, the expression is priceless! Agree?
Share Your Views In Comments Below