Sports
"Coach Changed, Captain Changed But It's Constant", England Trolled On Losing 5 Wkts For 8 Runs
The men's cricket teams of England and New Zealand are playing against each other in the 3-match test series which is being played under the ICC World Test Championship 2021-23 and the first test of the series is underway at the Lord's.
The toss was won by the visitors and they decided to bat first but their batters were not able to put up a good show as the English pacers James Anderson and Matty Potts tore apart the Kiwi batting line up. While the highly experienced James Anderson sent 4 batters back to the pavilion, the debutant Matty Potts also proved his selection correct by taking 4 wickets in the first innings of New Zealand.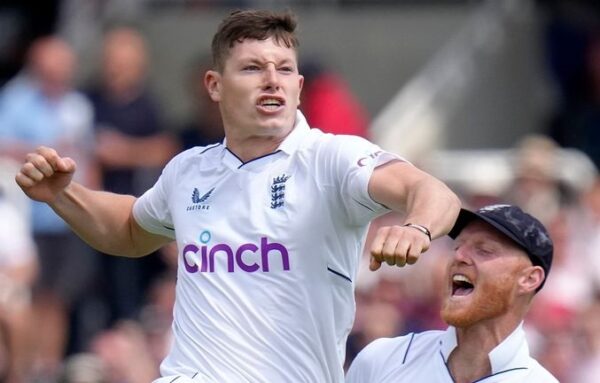 The visitors could manage only 132 runs in their first innings and in response, England started well as its openers Alex Lees (25 runs) and Zak Crawley (43 runs) put up a partnership of 59 run for the first wicket and there was a time when England was going strong at 92/2 but then it lost 5 wickets for 8 runs as its seventh wicket fell on the score of 100. The first day of the test match ended with England at the score of 116/7 and the English fans were quite unhappy with the manner in which things folded out towards the end of the day.
The English cricket team has been performing in a disappointing manner for past some time and it won't be wrong to say that other than Joe Root, no other English batsman has been able to score much for the team if we look at the last few matches. Ben Stokes who has been appointed as the new skipper of the team also failed in this match as he got out after scoring just 1 run.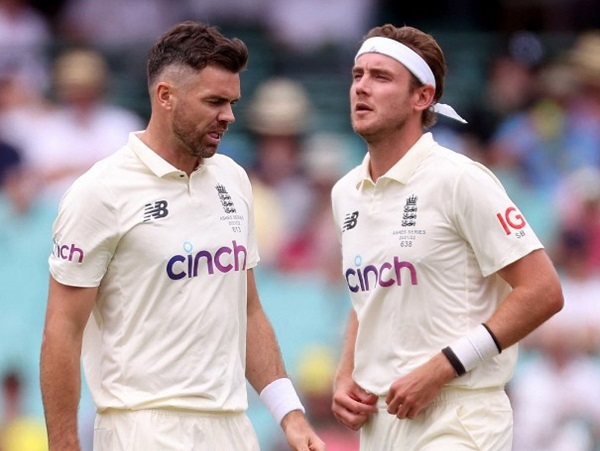 Many Twitter users trolled the team management, England cricketers, etc. for the team's poor performance and some even said that the captain changed, the coach changed but one thing that remains constant for England is disgraceful batting. Some online users especially from India stated that now the former England cricketers will blame the IPL for their poor batting performance.
Here are few selected tweets:
#1
Some, erm, careless batting from England in the last hour

— Will Macpherson (@willis_macp) June 2, 2022
#2
Nothing quite like Test cricket 👍

— Michael Vaughan (@MichaelVaughan) June 2, 2022
#3
Coach changed, captain changed, but one thing that remains constant is England and their disgraceful batting.#ENGvNZ

— Prajakta (@18prajakta) June 2, 2022
#4
Bumble Dumble and other English experts must be blaming IPL for collapse of England Batting because Lees Root Stokes Crawley everyone where playing IPL final on Sunday 😂

— Prathamesh141 (@prathamesh18451) June 2, 2022
#5
Finally England batting like England should do https://t.co/j6bP2yHlCl

— Absolute fake Daniel Alexander (@mrcool0283) June 2, 2022
#6
England bowling versus England batting. pic.twitter.com/KE1miqwSld

— Balderdash (@notDcfcBoss) June 2, 2022
#7
Brand new era; same old batting collapse. Ah, England ❤💙#ENGvNZ #ENGvsNZ #Cricket

— Haansi Putuwa Pundit (@HaansiPutuwa) June 2, 2022
#8
These batsmen can't apply themselves on a "classic blameless pitch", but when they can't apply themselves on a turning track, the pitch is all they blame! #ENGvsNZ
Thoughts? @MichaelVaughan @WasimJaffer14

— Ambuj Narain (@Demolisher023) June 3, 2022
#9
Glad this selection blunders happening early in the summer w.r.t England..
Come Birmingham vs ICT, Baz and Ben would have realised:
– u cant play Jimmy,Broad in the same 11
– Why wud u need Foakes, when you have JB
– Play someone like Brooks/Compton at 3 and Pope at 5 #ENGvsNZ

— Sumeet Mishra (@sumeetmish) June 2, 2022
Though the bowlers have bowled very well but the batters should have shown more resistance and patience because this is certainly not test cricket. What do you say?
Share Your Views In Comments Below