Humour
Coaching Sells Bluetooth Slippers Worth Rs 6 Lakhs For Cheating In REET, Twitter Rains Memes
Students have been coming up with new ways of cheating in examinations for decades. While asking answers from the person sitting next to you and taking chits to exams by hiding them in shoes, under the collar, etc. were the most used methods of the older times, in the present era some geniuses have started using technology for this purpose.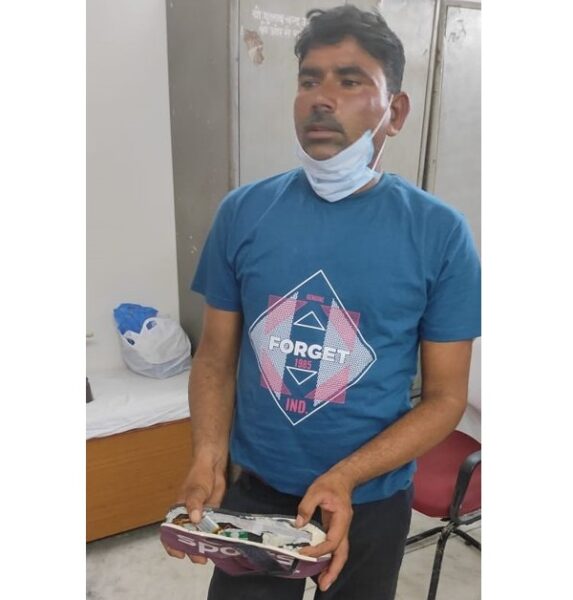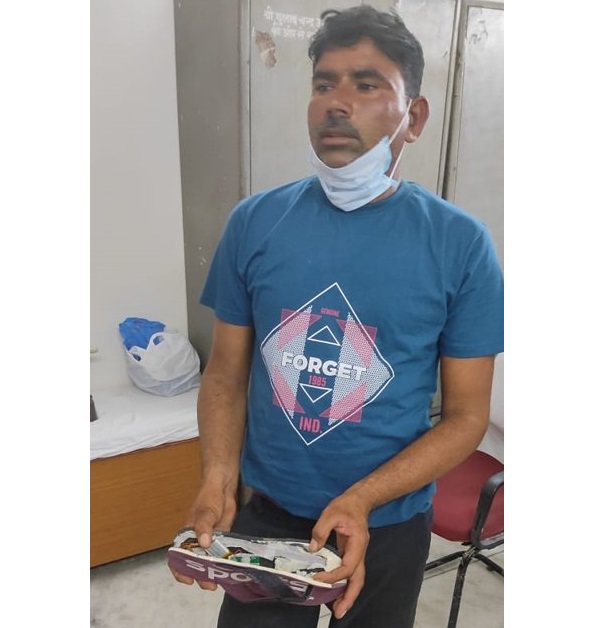 However in the Rajasthan Eligibility Examination for Teachers, all the limits were crossed when Bluetooth enabled slippers were used for cheating purposes.
Rajasthan: A candidate who had come to write REET exam yesterday at a centre in Kishangarh, Ajmer was detained after bluetooth device was found fitted in his slippers

SP Ajmer says, "Bluetooth devices were found in his slippers & ears. He's being questioned after being detained" pic.twitter.com/mbJmJpV9F8

— ANI (@ANI) September 27, 2021
You will be shocked to know that this Bluetooth slipper was priced at whopping Rs. 6 lakh and 25 candidates all over the state purchased it.
The Gangashahar police came into action after they received information on September 26 about some suspicious activity in regard to REET. A student who appeared for the REET exam was arrested by cops as a Bluetooth device was found in his slippers and ears.
We received info on suspicious persons in Gangashahar on Sept 26(on REET exams). 5 people were arrested. A slipper with a BlueTooth device was found. Names of others came up during interrogation &checking. Cash, IDs & SIM cards found: Shalendra Singh Indoliya, ASP (City), Bikaner pic.twitter.com/0bwU9r5JpS

— ANI (@ANI) September 27, 2021
Till now, 5 people have been arrested by the police and the main accused is said to be Tulsi Ram Kaler who also runs a coaching institute. The police officials stated that Tulsi bought these slippers for just Rs. 20-30K but he sold them for Rs. 6 lakh. A suspended police officer is also said to have been involved in this crime but he hasn't been arrested till now, though cops are making hard efforts to find and arrest him.
A SIM card was used in BlueTooth device. Accused attempted to cheat in REET exam by activating SIM in slipper to communicate with another person with another SIM. Accused bought slipper at Rs 20,000-30,000 & tried to sell it to students at Rs 5-6 lakhs: SS Indoliya, Bikaner ASP

— ANI (@ANI) September 27, 2021
The police told that a SIM card was fixed with the Bluetooth device and a battery was hidden in the slippers. A micro-earpiece is then used by the person who wants to cheat by connecting it with another person who narrates the answers to the questions.
The online users reacted to this news by means of memes and some of the reactions are so hilarious that you just can't afford to miss them:
#1
Meanwhile other cheaters: pic.twitter.com/1mbFERFZfP

— Phunsukh Bangdu (@PhunsukhBangdu) September 27, 2021
#2
Ye sab mahapurush hain

— Ankita With Luv (@OpinionAnkita) September 27, 2021
#3
This dude should get some points for resourcefulness.

— Ordinary Person (@ordinarperson01) September 27, 2021
#4
Modern problem requires modern solutions. 😂

— पवन कुमार Pawan Kumar. (@pawanArya1994) September 27, 2021
#5
— Delhi-NCR waale 🇮🇳 (@desiboy847) September 27, 2021
#6
Necessity is The Mother Of Invention.. pic.twitter.com/DgrT99QDzu

— Mr_Platonicc (@Mr_Platonicc) September 27, 2021
#7
— Ravi Shankar 🇮🇳 🏹🚜 (@StubRavi) September 27, 2021
#8
Iska 50% dimaag bhi padhai mein agar isne lagaya hota toh exam clear kar leta.

— G (@aTrader2019) September 27, 2021
#9
#Bluetoothslippers Rs 6L and 25 people brought… pic.twitter.com/CHtUcV1xsl

— Hav Pav🇮🇳 (@h4hulk) September 27, 2021
#10
Invigilator: pic.twitter.com/PP8gMpBqpj

— Keh Ke Peheno (@coolfunnytshirt) September 27, 2021
What is your take in this regard?
Share Your Views In Comments Below