The nation was heartbroken and tears were unstoppable as the day of love turned into the most tragic one, when in the Pulwama district of Jammu and Kashmir more than forty CRPF Jawans were martyred.
After the incident a video surfaced where Pakistan based militant group Jaish-e-Mohammad (JeM) claimed responsibility of this shameful act. The car carrying more than 350kgs of explosives rammed into the CRPF convoy taking lives of so many.
After almost two weeks of this incident, Indian Air Force (IEF) avenged our Pulwama martyrs. IEF carried out one of the biggest air raids on Pakistan. More than twelve of our Mirage 2000 fighter jets dropped 1,000 kg bombs on the militant camps across the Line Of Control.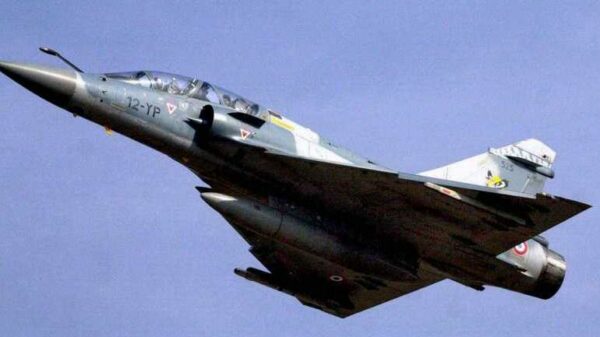 On Tuesday, when the world was sleeping, at around 3:30 in the morning, IEF crossed the LOC and destroyed Jaish-e-Mohammad's training camps and launch pads. They even claimed to have destroyed camps of Lashkar-e-Taiba and Hizbul Mujahideen.
Foreign Minister Vijay Gokhale was the first to confirm this news where India strike one of the biggest JeM camp in Balakot. Though according to Pakistan government there were no reported casualties as they themselves were downplaying the incident and claimed retaliation soon.
This recent incident almost confirmed war between the two nations and in turn raising fears how will it be when nuclear armed two South Asian countries goes against one another.
Let us compare the military status of the two. We went into war previously also over Kashmir since 1947.
Missiles and Nuclear Weapons
Both of the nations own nuclear weapons. According to the Center for Strategic and International sciences (CSIS) India has nine types of missiles including Agni-3. While Pakistan has mobile short and medium range weapons including The Shaheen 2 which can go upto 2,000 Km.Even Pakistan has more than 140 nuclear warheads whereas India has 130.
Air Force
India's air force is larger than that of Pakistan with 127,200 personnel and 814 aircraft. Whereas Pakistan has 425 combat aircraft including the F-7PG of Chinese origin and American f-16 Fighting Falcon Jets.
Army
India has 1.2 million army personnel with 3,100 infantry fighting vehicles, 3,565 battle tanks and 9,719 pieces of artillery compared to Pakistan's 560,000 troops backed by 4,472 artillery guns and 375 self propelled howitzer. Despite great numbers India is inadequate in terms of logistics and ammunition.
Navy
India has 16 submarines, 13 frigates, 75 combat capable aircraft, 14 destroyers and 106 patrol with 67,700 personnel.Pakistan has 17 patrol and coastal vessels,8 submarines, 9 frigates and 8 combat capable aircraft.
In 2018 itself India has allocated 2.1 percent of its GDP that is four trillion rupees to support its indomitable 1.4 million active troops. Whereas, last year Pakistan spent 3.6 percent of its GDP that is 1.26 trillion rupees to its 653,800 active troops.
So, we have to think and think to understand what will be the ultimate consequence if two nations with almost equal nuclear power goes into war.