Bollywood & TV
It's Confirmed! Shraddha Kapoor To Star Opposite Prabhas In "Saaho" & Fans Are Disappointed
After Baahubali, if there is one film that every Prabhas fan is waiting for is his next Saaho. The teaser of the upcoming magnum opus left everyone spell bound and built the sky high expectations for it.
Not just the Prabhas himself, the whole look and feel of the film looks grand and very promising. It seems the next go-to movie for those who love larger than life cinema.
Now, since the day makers announced the film, fans and media were going crazy to get more information about it. Name of film's actress was another thing that everyone was dying to know. Many names were being speculated, but the reports proved to be rumours.
However, one name that was in reports since long has been locked by the makers now and it's Shraddha Kapoor.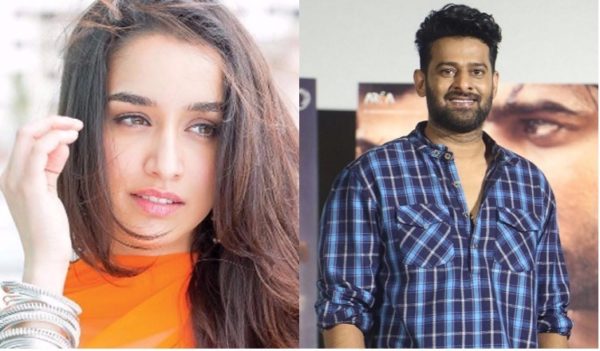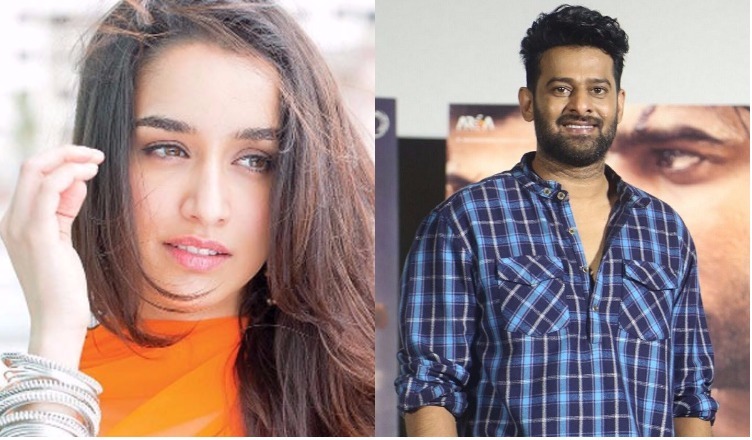 Confirming the news, producer of the film told Pune Mirror that Shraddha Kapoor is perfect for the role and team is happy to have her onboard. He said-
"Shraddha is the perfect choice for the role. We are excited to have her on board with us."
For many film lovers, this is going to be a Big news, but seems like some fans of Prabhas and even Anushka Shetty are upset with the decision of makers to have Shraddha in the film. These fans took to Twitter to express their disappointment. They tweeted-
1
Sucks …anybody else would be better …still for d sake of Prabhas wish the movie good 😊

— Vasanda Kadarasen (@VKadarasen) August 15, 2017
2
Shraddha really??? 😡😡😡😭😭😭😭😭

— Firdaus_Prabhas_Fan (@firdaus7awesome) August 15, 2017
3
AGREE …. you wrote ekdum mere dil ki baat … Wished it was nt her … but Then Prabhas is what matters … very excited for this film

— Shatadipa (@riya_roses) August 15, 2017
4
Two tall people would be a deadly combo!! Shraddha would look like a puny little thing !!

— shirin (@ShireenSheema) August 15, 2017
5
uv creations we want to see anushka opposite prabhas and not shradhha. NObody can replace Pranushka pairing.

— Keerthan Prabhu (@keerthanpilar) August 15, 2017
6
Pls annas do something shraddha is not at all perfect

— prabhas fc (@soumili100) August 14, 2017
7
#Saaho ohh nooooo… Not Shraddha… Torture…

— Abhir Singh Bhatia (@BhatiaAbhir) August 15, 2017
8
Shradha kapoor opposite Prabhas in saaho?
FTW is this 😑😑😑😑😑😑😑#Saaho

— Zi | FTW 😇 ❤ (@daddy_bluebell) August 15, 2017
Here are some tweets by people who were excited with the announcement-
1
It's time for Tollywood to fall in Love with @ShraddhaKapoor 😍.. #Prabhas 😎 #SaahoWelcomesShraddha ❤️ pic.twitter.com/2yCwCgIHH2

— Avinash (@VarmaPrabhas_) August 15, 2017
2
OMG OMG so finally intazar khtam .. welcome to tollywood @ShraddhaKapoor mam😘😘
Ufff Prabhas tw Hai e piyaraaaaaaaaaaaaa 😘😘😘

— ❤💜 Dr Soha Fatima💜❤ (@SohaPrabhas) August 15, 2017
3
Hope so bro.. both Shraddha and prabha are my favourites. I want to see darling and kapil together..😍 # saaho #tkss

— Hemanth Reddy (@Hemanth_sign) August 15, 2017
What do you think? Will the Jodi of Prabhas & Shraddha work for the audience or the makers could've opted for some other actress? We believe in Shraddha's potential. Hope she takes it as a new challenge and gives a strong performance.
Share Your Views In Comments Below