Politics
Congress Accused BJP Of Jumla In Budget 2019, Got Badly Trolled For A Silly Mistake
After the Budget for 2019 was released, Congress thought it could troll BJP on social media by highlighting the differences between promises and reality.
Congress president Rahul Gandhi had earlier slammed BJP and Modi for providing Rs. 17 a day to the farmers, calling it an insult and humiliation.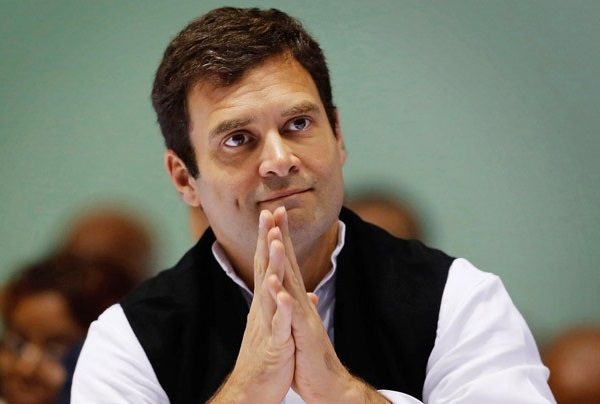 In the same way, they tweeted that while the BJP government had promised Rs. 6000 to the farmers each year, they were apparently providing Rs 500 per month in reality.
After having failed to deliver on any of the promises to farmers, Modi govt insults them once again with yet another jumla!#Budget2019 #AakhriJumlaBudget pic.twitter.com/f6ocdzKByS

— Congress (@INCIndia) February 1, 2019
Do you see where they made an error? It's the same thing! 6000 in a year and 500 per month amount to the same value! This major faux pas got badly trolled on Twitter as people were quick to realize the mistake and catch them off guard.
#1
My mum once asked for the price of something. The guy said fifteen hundred. She said OMG, last time you said one thousand five hundred. Is my fav story from childhood. https://t.co/JcDIoSSL6j

— Naomi Datta (@nowme_datta) February 1, 2019
#2
My gf promised me a dozen chocolates if I get through the post graduate medical entrance exam. I did, par usne bas 12 chocolates hi diye. Dhokhebaaz kahi ki.

— THE SKIN DOCTOR (@theskindoctor13) February 1, 2019
#3
Merko delhi se ghaziabad jane me 1.5 ghanta lagta hai par wapas sirf 90 mint me aa jata hu

— Vishal daldaghi (@vishal_daldaghi) February 1, 2019
#4
Arey ye toh kuch nahi ,kal tak mera bhai bol ra tha uski height 180 cm hai ,maine aaj napa toh 1.8 m hi thi .
Maine usse saaf saaf bol diya ki tum kitna bhi kosis karo ,sach ko chupa ni sakte.

— Kumar Shwetabh Shaurabh (@kr_shaurabh) February 1, 2019
#5
— Sushant Deshmukh (@stgdhg) February 1, 2019
#6
That's Rahul uncle,trying to comprehend the budget.

— Kumar Shwetabh Shaurabh (@kr_shaurabh) February 1, 2019
#7
Congress be like… pic.twitter.com/HC6syIp4S6

— ᕼIᗰᗩᑎᔕᕼᑌ G. (@_HimanshuG) February 1, 2019
#8
2 min silence to all who RTd and liked the 👆tweet.

Alas! When you have a Nobel winning mathematicians like @priyankac19 , this has to happen 😂😂

— Mohan Rao🇮🇳 (@MrRao_RB) February 1, 2019
#9
Lagta hai Rahul baba baithe hai aaj khud computer pe… math mein thoda haath tight hai inka… sab sonia ji ki sifarish aur grace marks se school pass kiye hain 🙄

— Vivek Bhatotia (@_VivekBhatotia) February 1, 2019
#10
Rip multiplication

— Rahul Chowdary (@RahulCh47001628) February 1, 2019
#11
— ㅤ ㅤ ㅤ ㅤ ㅤ ㅤ ㅤ ㅤ ㅤ (@theesmaarkhan) February 1, 2019
#12
Products of Pappu University !!

— (((Sushant))) (@spati2012) February 1, 2019
#13
— Memesahaab (@memesahaab) February 1, 2019
#14
— P (@itsallryt) February 1, 2019
What do you have to say about Congres's math skills?
Share Your Views In Comments Below