News
Congress Slammed BJP For Wasting Taxpayers' Money On MS Dhoni's Personal Family Trip To Shimla
MS Dhoni is one of the most loved Indian cricketers and despite the fact that he has handed over the captaincy to Virat Kohli, he still gets a lot of attention from media and public both.
Nowadays, the Indian cricket team is busy playing test series in England but as MS Dhoni has taken retirement from test cricket, he is utilising his time in other activities.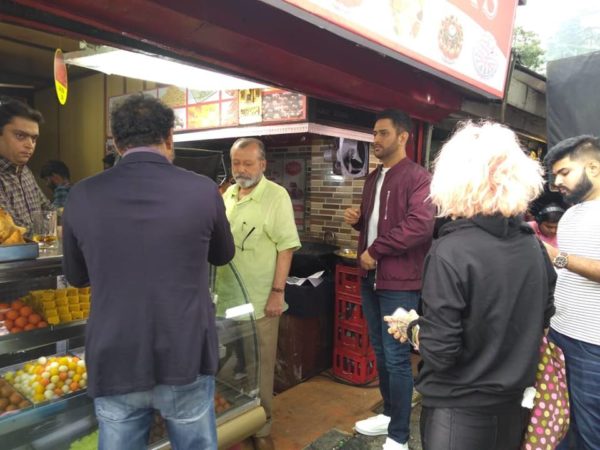 Recently, the 37 years old Jharkhand cricketer was seen in Shimla, shooting for a commercial. Dhoni arrived at the Jubbarhatti Airport with his wife and daughter and from there, he left for Charabara's Wild Flower Hall. He was also seen enjoying a ride on the Royal Enfield bike with director Shoojit Sircar and actor Pankaj Kapoor.
Watch The Video:
Click here to watch this video directly on Facebook
However, some people are not happy with Dhoni and his wife's trip to Shimla because the state government has decided to bear all the expenses of his visit after giving him the status of "state guest". Congress has criticised this move of the BJP government and said that it is sheer wastage of taxpayers' money.
Sukhvinder Singh, the Congress President of HP unit, has said that he respects Dhoni but it is wrong to bear all the expenses of his visit to the state just because he is a cricketer and former captain. He also added that taxpayers' money should not be wasted like this.
On the other hand, Cabinet Minister Vipin Parmar has justified the decision and said that the state government has not favored Dhoni just because he is a cricketer, adding that the state government will not shy away from giving such status to other athletes as well.
Do you think that it is correct on the part of state government to bear the expenses of Dhoni and his family's visit? Let us know your views.
Share Your Views In Comments Below