Bollywood & TV
Controversies Over 'Sridevi Bungalow', Fans Are Calling It Disgusting And Disrespectful
The teaser for 'Sridevi Bungalow', starring internet sensation Priya Varrier, came out yesterday online, and it has only been met with negative reviews so far.
If you have not seen the trailer, here goes:

For More Videos, Subscribe Us Now
Do you see the striking similarity to yester-star Sridevi, who died in a tragic drowning accident on 25th February last year?
Apparently, Priya plays the role of Sridevi, a lonely actress who is depressed and eventually commits suicide by drowning in the bath tub.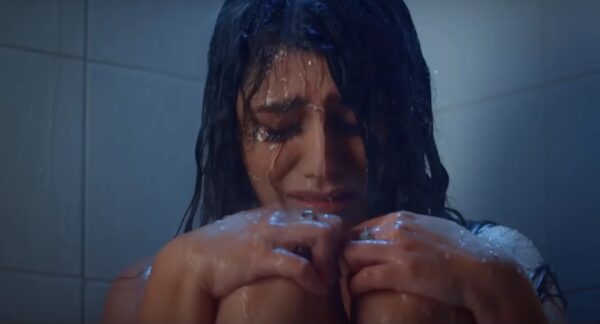 However, this teaser has been perceived as disrespectful and insensitive. People are in fact slamming Priya Varrier, and even Boney Kapoor has slammed a legal notice.
Check out how people reacted:
1.
What the actual f**k is that 🤦🏾‍♂️🤷🏽‍♂️
Total disgrace to Such a great actor 😑 #Sridevihttps://t.co/PPX5Tv3sJm

— Nagarjun Deepak (@Nagarjundeepak) January 15, 2019
2.
#Sridevi 's memory being desecrated by vandals posing as filmmakers in a sleazy film entitled Sridevi Bungalow.Shame on everyone involved with this perverse project .Show some sensitivity, for God's sake.if not for Sridevi's fans then for her still- grieving family.

— SubhashKJha (@SubhashK_Jha) January 15, 2019
3.
The makers of the film SHOULD BE ASHAMED OF THIS. https://t.co/qEvtjUJ8DQ@priyaprakashv_ #Sridevibungalow #PriyaPrakashVarrier #PriyaVarrier #PrasanthMambully #Sridevi

— Shweta Rashmi (@shwetarashmi67) January 15, 2019
4.
This has been made in really bad taste.
She deserves to be treated better.#Sridevi#SrideviBungalowhttps://t.co/AH2ziAtw3t

— Ankur (@TheSinghAnkur) January 14, 2019
5.
A huge dislike for Priya Prakash Verrier 's Sridevi Bungalow! 😂😂
watch the Flop teaser here 👇👇👇😂😂😂😂https://t.co/ZnrIwdiEXi#Sridevibungalow #Sridevi #PriyaPrakashVarrier #MEMES #BollywoodActress #Bollywood @priyaprakashv_ @SrideviBKapoor pic.twitter.com/mfOMeRVkP5

— Gigsilver (@gigsilver_com) January 14, 2019
6.
Forget authentication. Who gave them the right to do this? and #PriyaPrakashVarrier looks SO SO SO FAKE. She cannot act. She has overacted so much in the first shot itself. Unnecessary expressions. And what has she achieved to play such an iconic role? #Shame

— Shweta Rashmi (@shwetarashmi67) January 15, 2019
7.
Another dislike record on the way #PriyaPrakashVarrier

— #ViswasamThiruvizhaOnJan10 (@MovTVsMusAddict) January 14, 2019
8.
Such a shameful and disgusting act it is by the makers of #SrideviBungalow to depict the legendary actress in such a disgraceful manner. Utter nonsense and rubbish it is. I want the Indian Film Fraternity to take strong action on it. The departed soul deserves respect. 🙏🙏🙏

— Rajan Naidu (@RajanMNaidu) January 14, 2019
9.
In this disgusting film u tried to show #Sridevi as a lonely person and pathetic but the fact that Sri hated to be alone and her family was always beside her and in another shot u tried to show her smoked cigar and this was the most thing she hated. Shame on u😡 #SrideviBungalow pic.twitter.com/nMFYFrM1JT

— N_KH∇🌟 (@NK_Alh7) January 15, 2019
10.
Yes, it can be a coincidence tht her name in film is Sridevi and she is actress in the film
But how can you show the acteress named Sridevi in bathtub and then say tht it has nothing to do with Sridevi's life and death?#SrideviBungalow @arjunk26 @SrideviBKapoor

— Monica A Malhotra (@monica_sunil) January 15, 2019
What do you think of this?
Share Your Views In Comments Below