Humour
Creep Tried To Flirt With A Would-Be Bride. Her Fiancé Shut His Mouth With A Million Dollar Pic
There is no shortage of creeps, especially in the virtual world, and there have been many instances in which people have crossed limits. However, some people are too smart and teach perverts a lesson that they don't forget for a lifetime.
One such incident was shared by an Imgur user whynottho recently and it's so hilarious that you'll literally go ROFL.
Considering the conversation screenshots shared by whynottho, a man was sending texts to a would-be bride constantly and was trying to be too friendly with her. He even went on to say that he would be interested for some action if she called off her marriage or anything unfavourable happened.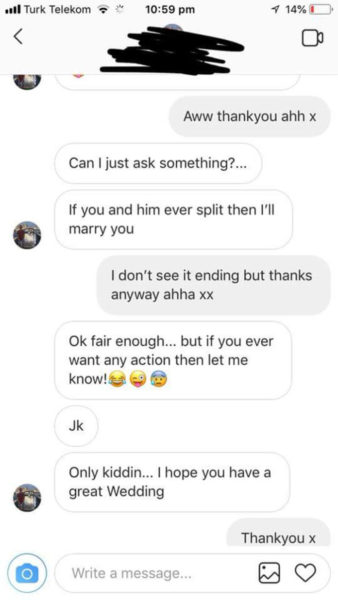 Needless to say, this is not something that a man should say to a woman who is going to tie the knot soon. Agree?
Well, it appeared as if their communication was over until a pic was received that shocked the man.
Take a look: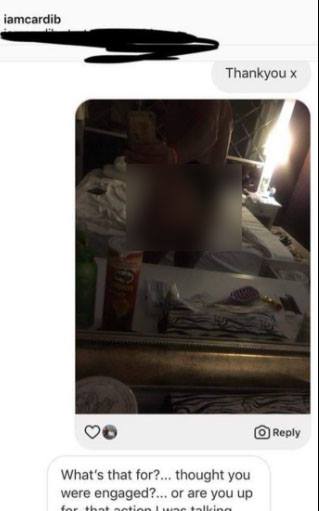 The man was naturally taken aback and the horses of his imagination started running until he received one more pic after which he must have fainted (pun intended).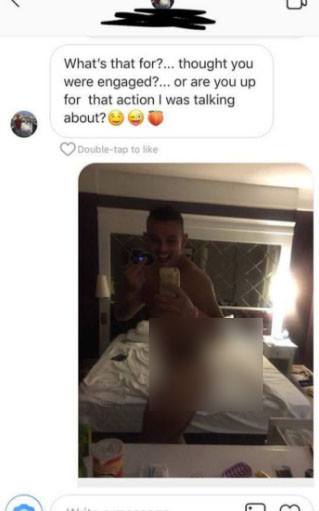 The pic is sent by the girl's fiancé & that middle finger says it all!
Better luck next time creep, if you ever think of trying it again! LOL 😀
Share Your Views In Comments Below