Sports
Cricket Australia Suspends Smith, Warner & Bancroft. Announces New Captain For 4th Test
The ball-tampering incident that took place in the test match in Cape Town is hard to forget. The investigation results are out and CA board has taken strict action against the players.
Cameron Bancroft, Warner and Smith went against the 2.3.5 Cricket code of conduct, which is why an official report was lodged against them.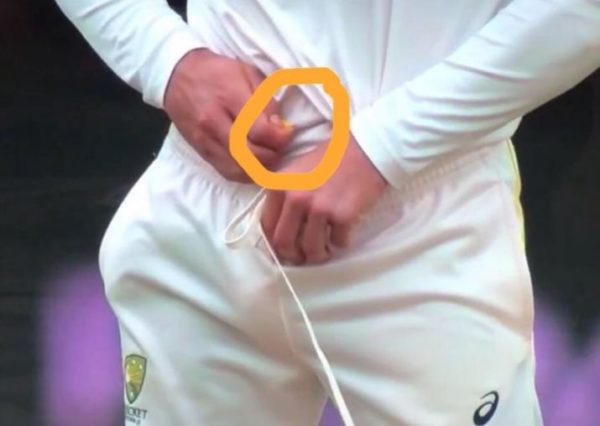 All the 3 players have been suspended and shall leave South Africa tomorrow. The 4th test is yet to be played and in a press conference that was held today, their replacements were announced. Yes, replacement of Smith, Warner and Bancroft will come to Johannesburg in next 24 hours and join the team.
Joe Burns, Glenn Maxwell and Matthew Renshaw are the 3 players who would join the team. Even the new Test Captain has been announced. Wondering who he is? Well, he is Tim Paine, who would be leading the Test Team. He is a wicket-keeper batsman and has only played 12 tests till now.
David Peever, the Cricket Australia Chairman said,
"We understand and share the anger of fans and the broader Australian community about the events that unfolded in Cape Town on Saturday."
He further said,
"This issue goes beyond the technical nature of the offences and various codes of conduct. It is about the integrity and reputation of Australian Cricket and Australian sport. Ultimately, it is about whether Australians can feel proud of their national sporting teams."
According to him, players need to show a good conduct, no matter they win or lose.
James Sutherland, the CEO of Cricket Australia said,
"In view of the broader reputational and integrity issues involved, the sanctions that will be contemplated are significant. The process must therefore be thorough to ensure that all relevant issues have been examined."
He also added,
"I understand the appetite for urgency given the reputation of Australia as a sporting nation has been damaged in the eyes of many. However, urgency must be balanced with due process given the serious implications for all involved."
An independent review would be launched by CA for knowing more about the culture and conduct of Australian men's teams.
Share Your Views In Comments Below