Humour
Cricket Fans Express Unhappiness As IPL Got Over, Asks "Ab Kya Karein" Through Memes
Many cricket lovers were disheartened when the IPL 2020 which was supposed to start on March 29 got postponed due to the coronavirus pandemic. At that time, there was no surety as to whether IPL will take place this year or not but BCCI made it a point by organizing it in UAE from September 19 till November 10.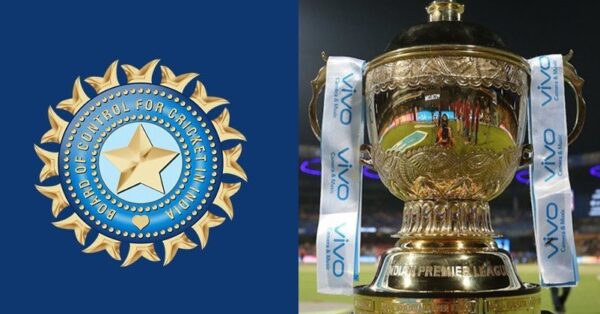 It was certainly not an easy task to organize a tournament in a foreign country especially when the overseas players are also a part of it. But BCCI organized the league successfully and it provided a lot of entertainment to cricket fans, especially in the tough times of the coronavirus pandemic. Total 60 matches were played in the IPL 2020 and the final was played between Mumbai Indians and Delhi Capitals.
While MI was the defending champion and 4 times IPL winner, DC entered the finals for the first time in the IPL history. DC gave a modest target of 157 runs to MI which the defending champions achieved easily and won the match by 5 wickets. The DC skipper Shreyas Iyer and Rishabh Pant scored half-centuries for their team; on the other hand, the MI skipper Rohit Sharma also played a superb knock of 68 runs for his team. MI player Trent Boult was adjudged as the player of the match for his brilliant bowling of 3/30.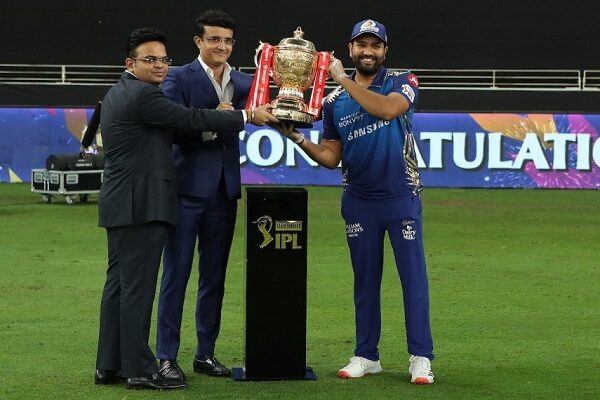 While the MI fans were very happy seeing their team lifting the trophy for the fifth time, there were many who were very much concerned as to what they will do from the next day as the IPL got over. The online users expressed their opinion on Twitter in a funny way by posting memes and jokes and here are some of the selected reactions:
#1
IPL Lovers After IPL Season 2020 Over..😥 pic.twitter.com/QxDna13ox2

— RVCJ Media (@RVCJ_FB) November 11, 2020
#2
IPL is over. What will you do in the evening now?
IPL lovers:#IPL2020 pic.twitter.com/mAuB47bTCv

— Akshat Bang (@bang_akshat) November 11, 2020
#3
Post IPL vibes pic.twitter.com/gJeWeJYlDD

— Kieran (@BerbaSpinCric) November 11, 2020
#4
Thinking of ipl matches….😀 pic.twitter.com/EijgrHOj9l

— Mervyn Rozz (@mervyrozario) November 11, 2020
#5
Meanwhile, I'm waiting for the next IPL Season be like👇🏻#IPL2020 pic.twitter.com/GWuVkjSkL0

— ಕಾರ್ತಿಕ್ ಕಶ್ಯಪ್ (@karthik__kr) November 10, 2020
#6
1. Twitter during whole IPL
2. Twitter after IPL pic.twitter.com/USv7SrYs3c

— Monika (@ThakkarMonika07) November 11, 2020
#7
Day 1 without IPL
Scenes at 7.30 PM – pic.twitter.com/qyhRX8n1yn

— Mandar Purandare (@mandar_94) November 11, 2020
#8
With IPL getting over, these bats will go back to the cricket kit! ☹️😭

Dust accumulates on it and the signatures might fade.

Milte hai agle IPL pic.twitter.com/vtxc18PuKH

— Vinesh Prabhu (@vlp1994) November 10, 2020
#9
– me next evening after the end of each season of IPL pic.twitter.com/d9yeMVPmcy

— Sujith (@isujithh) November 11, 2020
#10
No IPL afternoons anymore…. pic.twitter.com/zNtE6Hs43f

— Jamey Kemp (@jaykay1980) November 11, 2020
#11
*IPL over*

My sister looking at the TV remote in my hand – pic.twitter.com/nUovBWVjH7

— Janardhan Jakhar ROCKSTAR Waale (@memeenist) November 11, 2020
#12
When you realize that ipl is over and you've to get back to your bored life😒 pic.twitter.com/xDvNoFXRV8

— वासंती🌼 (@vaishnavi_45) November 11, 2020
#13
When you realise IPL is over
Kalse no matches 😭 pic.twitter.com/MmLSFvl8oY

— [email protected]💫 (@tweet_sany_) November 10, 2020
#14
Cricket lovers now #IPL pic.twitter.com/riD6hzdJB6

— aayushii🥀 (@memenotmaymay_) November 11, 2020
#15
*Finally IPL end*

People after 7:30 p.m pic.twitter.com/x2KKSTemNn

— Indira shaw🇮🇳 (@Indirashaw10) November 11, 2020
Well, the festival season is going on and Diwali is just around the corner, so hopefully as of now you won't feel bored because you need to get involved in Diwali Ki Safai! Happy Diwali!
Share Your Views In Comments Below