Sports
Cricket Fans React With Funniest Memes As India's Loss To SA Takes Pak Closer To WC Ouster
The Indian cricket team tasted its first defeat yesterday in the ICC T20 World Cup 2022 which is being played in Australia. India played its third match against South Africa yesterday at Optus Stadium, Perth, and it won't be wrong to say that the Indian batters failed miserably against the pace bowlers of South Africa.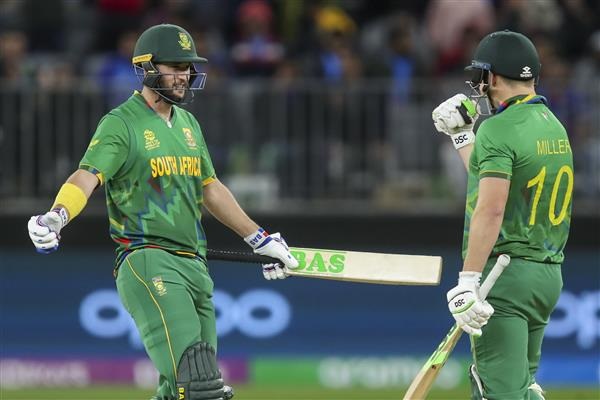 The toss was won by Indian skipper Rohit Sharma and he chose to bat first, the decision turned out to be a mistake as Hitman was the first one to get dismissed on the score of 15 in 14 balls (1 four & 1 six). Rohit's opening partner KL Rahul (9 runs, 14 balls, 1 six) followed him soon but what hurt the Indian cricket fans was the dismissal of in-form batter Virat Kohli who scored only 12 runs for which he played 11 balls and his innings included 2 fours. Wickets kept on falling on a regular basis as Deepak Hooda got out for duck, Hardik Pandya got dismissed for just 2 runs, Dinesh Karthik scored only 6 runs before getting out and Ravichandran Ashwin also got dismissed soon on the score of 7 but it was Suryakumar Yadav who stood firmly against the South African pace bowling attack.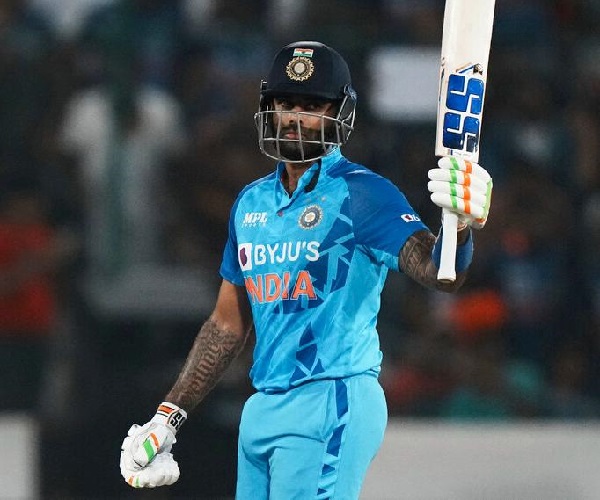 SKY played a gutsy knock of 68 runs (40 balls, 6 fours & 3 sixes) and helped his team in posting a respectable total of 133/9 on the score board in 20 overs. If we talk about SA bowlers, Lungi Ngidi was the most lethal as he took 4 wickets in his 4 overs and Wayne Parnell also bowled brilliantly to take 3 wickets in his 4 overs.
Indian pacers also started well and dismissed three top order South African batters quite early and when SA was reeling at the score of 24/3, Aiden Markram (52 runs, 41 balls, 6 fours & 1 six) and David Miller (59* runs, 46 balls, 4 fours & 3 sixes) took control of the situation, they not only stood like rocks between the stumps and Indian bowlers but also kept the score board ticking at a good speed. SA achieved the target with 5 wickets in hand and 2 balls remaining in its innings and with this, South Africa attained the top spot in its group.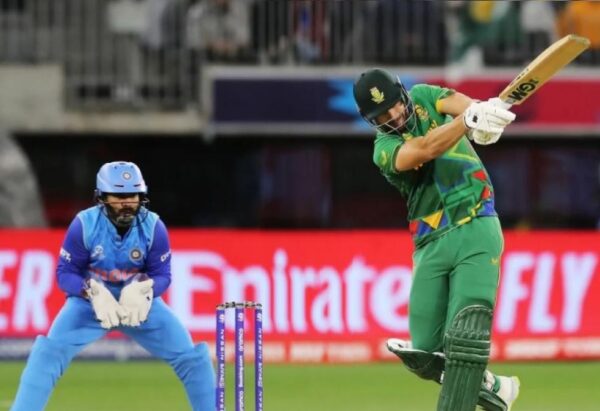 Indian fans were left quite disappointed with Indian batters and there is no denying the fact that Indian fielding was also not as per the expectations. However, surprisingly Pakistani cricket fans were also very unhappy after India got defeated because it would make it more difficult for the Pakistani cricket team to reach the semi-finals.
Soon social media was flooded with tweets on India's defeat, while some slammed the Indian cricketers, many praised SKY for his heroic effort and few had fun at the expense of Pakistani cricket fans. Check out some selected reactions:
Well Done South Africa. India fought well till the end but 133 wasn't enough
Similar to the 50 over 2011 World Cup , India lose to South Africain group stage. Hopefully will win all from here. #INDvsSA

— Virender Sehwag (@virendersehwag) October 30, 2022
Virat Kohli Drops a Catch Rohit Sharma Misses an Run-Out

Indian Fans-:#INDvsSA pic.twitter.com/69m3a9AKdM

— Pulkit🇮🇳❤️ (@pulkit5Dx) October 30, 2022
Pakistan fans right now:#india #southafrica #T20WorldCup #INDvSA pic.twitter.com/W9ofXeEcN4

— RVCJ Sports (@RVCJ_Sports) October 30, 2022
Fielding and catching. That's the difference between the two sides #INDvsSA #T20WorldCup

— Vikrant Gupta (@vikrantgupta73) October 30, 2022
Shikhar Dhawan to BCCI 👇

When they choose out of form kl Rahul as compared to him #INDvsSA pic.twitter.com/4Mm2yatg6k

— Rajkumar 🇮🇳 (@ParthShukla0198) October 30, 2022
#INDvsSA
Chahal seeing Miller ending Ashwin's career pic.twitter.com/ZRq9h7Cedy

— Shivam Insa (@ShivamI59761087) October 30, 2022
This man is the key for us to lift the World cup.. #INDvsSA pic.twitter.com/e2iTTaNxyG

— L E E ⑩ (@trolee_) October 30, 2022
So here's story of today's match #KLRahul𓃵 #INDvsSA Bye bye perfect video #RohitSharma𓃵 #DineshKarthik Bye Bye Pakistan 🤣🤣 pic.twitter.com/iMR2e23Hce

— Amrit Kumar (@amrit_hbk) October 30, 2022
Scene from airport after #INDvsSA match pic.twitter.com/otR9In9Vrp

— Aman_Chain 😷 Mask Man (@Amanprabhat9) October 30, 2022
#INDvsSA
Babar during India vs South Africa match- pic.twitter.com/hAKLI8xKl5

— Arun (@ArunTuThikHoGya) October 30, 2022
Shreyas iyer and sanju samson's fans watching kl rahul and Deepak hooda playing rubbish for india😂#INDvsSA pic.twitter.com/En4brVMUpM

— Vicky🔥 (@vivek_singhh001) October 30, 2022
Congratulations Pakistan for winning tickets of karachi airport #T20WorldCup #INDvsSA pic.twitter.com/wRKytcMb0V

— Cric kid  (@ritvik5_) October 30, 2022
See you next year Pakistan 🤣#INDvsSA | #T20WorldCuphttps://t.co/deM068MyJPpic.twitter.com/WlSmU2iQEf

— Shaurya Rai (@shaurya_24R) October 30, 2022
Dinesh Karthik every time to Rohit Sharma and Rahul Dravid 🤣#INDvsSA #RohitSharma #KLRahul𓃵 pic.twitter.com/GL6Llg6ANc

— Yogi Says (@imyogi_26) October 30, 2022
Virat kohli fielding like this#INDvSA #ViratKohli #fixed pic.twitter.com/Id5HmgFjlj

— فرحان بھٹہ🌠❤ (@MFarhanAmjad1) October 30, 2022
Kohli After Dropping Catch & Rohit After Missing Easy Runout.#IndvsSA #INDvsSA pic.twitter.com/z3iSW9rQoO

— Vivek 🚩 (@myvivekjadhao07) October 30, 2022
Ash Anna just remembered what we have to do 😅.
#PakistanCricket l #INDvsSA pic.twitter.com/7RCzc0WRUV

— Hitesh 🇮🇳. (@Hitesh_74) October 30, 2022
Condition Of Indians In Today's Match .#INDvSA || #INDvsSA pic.twitter.com/MtdUqhxYuq

— Prof. Boies 2.0 🇿🇦 (@im_Boies45) October 30, 2022
When you defeat Pakistan twice. #IndvsSA pic.twitter.com/e2XPBUjQ5L

— Rajabets India🇮🇳👑 (@smileandraja) October 30, 2022
Indian batting and fielding today: #INDvsSA pic.twitter.com/cTD1omHCTX

— @ (@tapali__mazhar) October 30, 2022
The Indian team will face Bangladesh next on November 2 at Adelaide Oval and it will play its last Super 12 match against Zimbabwe on November 6 at Melbourne Cricket Ground.
All the best team India!