Sports
Cricketers Slammed For Healthy Waistlines In IPL, Indian Paunch League Trended On Twitter
The Indian Premier League finally started on September 19 with Chennai Super Kings and Mumbai Indians clashing against each other in the tournament opener. While fans loved to see their favourite players in action, one more thing was noticed a lot by everyone and that was healthy waistlines of few cricketers.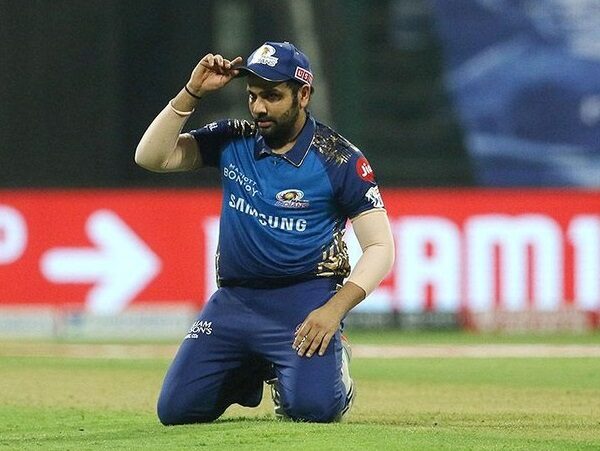 Just like us, the cricketers were also locked for the last 4-5 months in their houses due to the coronavirus pandemic because of which they were not able to take part in net sessions. However, many cricketers, especially those who play the International cricket have gym at their homes and few also posted photos and videos of their workout sessions.
Nevertheless in the IPL 2020, three players seem to be bloated – the skipper of Mumbai Indians Rohit Sharma, Saurabh Tiwary and Piyush Chawla. While many fans tried to protect their cricketers by making an excuse of the pandemic and lockdown, there were a number of other netizens who dismissed the excuse saying that they should manage their weight anyhow if they are playing the International level cricket.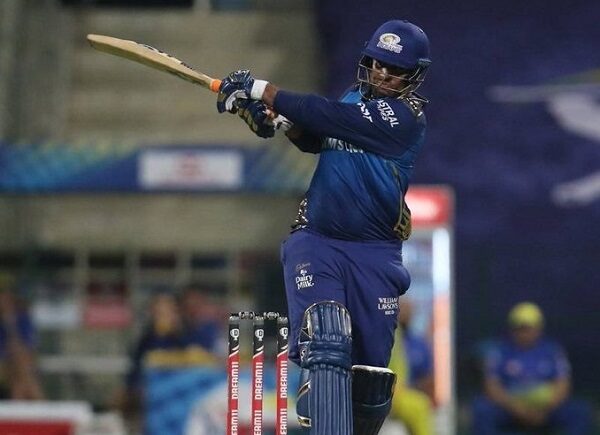 After the first match of the league, the former skipper of the Indian hockey team, Viren Rasquinha was so upset with the fitness level of the Indian cricketers that he took to Twitter and slammed them. As per Viren, he is shocked to see that some players in the IPL 2020 are so unfit. Not just this, he goes on to say that he doesn't think the top players will be able to survive in any other sports with such fitness level.
I have never played more than gully cricket but I am pretty shocked to see some players in the #IPL2020 looking so unfit. I can't think of another physical sport where players at the highest level could cope with these fitness levels.

— Viren Rasquinha (@virenrasquinha) September 19, 2020
The famous Indian commentator Harsha Bhogle also took a sly dig at the fitness level of some cricketers on Twitter as he wrote, "Couple of healthy waistlines today….."
Couple of healthy waistlines today…..

— Harsha Bhogle (@bhogleharsha) September 19, 2020
The Indian Twitterati also couldn't control their anger and displeasure over the healthy waistlines of their favourite cricketers. In fact, netizens went on to call it Indian Paunch League instead of Indian Premier League . Here are some of the selected tweets:
#1
Someone:- If You Want To Play International Cricket For Long Time, You Have To Stay Slim Or Fit

Le Rohit Sharma:- pic.twitter.com/QiDpFYau6M

— Nirmal Maurya 💙💙💙 (@NirmalMaurya17) September 18, 2020
#2
Who is more Fit ??

RT for Rohit Sharma
Like for Jethalal pic.twitter.com/YuWgFlZP3r

— Pun Baaz (@apna__pun) September 19, 2020
#3
Hey @mipaltan being a fan it is very sad to see that most of our players are unfit, they are fat and unable to play perfectly, and i am sorry to say but your management staff is not working properly on players fitness because as most of the players are with the team…………..

— Sachin Ghasil 🇮🇳 (@GhasilSachin) September 20, 2020
#4
Saurabh Tiwary looks like the playground bully who has eaten everyone's lunch.

— Arnab Ray (@greatbong) September 19, 2020
#5
Absolutely
Looking at Chawala, Saurabh Tiwary even rohit sharma
It's disgusting that these players earn so much money from this game yet they don't care how their fitness impact their game. https://t.co/WDtHB5qwWh

— Deepak Badlani (@BadlaniDb) September 20, 2020
#6
Rohit : I want to lose weight and get in shape🦵
Virat : let's go to the Gym, hitman 🏋️
Rohit: pic.twitter.com/7oJNGotZTB

— Arihant💫 (@karwaan123) September 16, 2020
#7
Absolutely. High time @BCCI brings in a rule,regulation something regarding fitness. Unbelievably cringe worthy scenes today. Rohit Sharma to Saurabh Tiwary (was heights) are not looking their best. @JayShah @SGanguly99 must consider bringing a change vis a vis fitness. https://t.co/XgjQUcqMl0

— Maya (@Sharanyashettyy) September 19, 2020
#8
Can't agree with him more. Piyush Chawla,Rohit Sharma & Saurabh Tiwary looked bloated yesterday. I know how difficult 2 hv a fitness regime but if you desire playing at the highest level, u need to go thro it every day. sad to see players in such a shape. https://t.co/Q7xZ2t673e

— Venkysdiary (@venkysdiary) September 20, 2020
#9
When Saurabh Tiwary entered the scene he resembled MSD now he resembles Inzi bhai. How time changes.

— Anurag Rekhi (@Dravidict) September 19, 2020
#10
Indian Paunch League (IPL) looking at all the bulging waistlines..looks like a veterans series match..

— Narayan Kumar (@Narayan86343008) September 19, 2020
#11
Rohit Sharma is a shocker provided his stature in the world cricket. He has to look fit. All other players are not playing international cricket.

— Jay Patel (@Jay2725) September 19, 2020
#12
IPL: Indian Paunch League 🤰🏻😂
Few healthy waist lines around!!#IPL2020 #paunch

— Vaibhav Bhatia (@VambyAllTheWay) September 19, 2020
#13
Virat Kohli shaking hands with a fit Rohit Sharma pic.twitter.com/IviW2eA5mo

— Ram LIHC (@edgbaston_149) September 14, 2020
#14
@SGanguly99 @BCCI @NickWebb101 @SGanguly99 @BCCI @NickWebb101 Sad to see the fitness level of some of the Indian players specially Rishabh Pant and Rohit Sharma. Not at all acceptable at this level. An Athlete/ Sportsman should look like one. #IndianPaunchLeague

— Karan Dixit (@karandixit2706) September 21, 2020
#15
Rohit Sharma Has Always Been Smartest To Be Played Out. He Guessed Right That He Would B Trolled For The Fitness, Acquiring Saurabh Tiwary Was Just Diversion Off Him 😂😂 #IPL2020 #MIvCSK #Dream11IPL pic.twitter.com/tAxkMFwMzm

— Lucky Boffin (@LuckyBoffin) September 19, 2020
In the first match of the IPL 2020, CSK defeated MI by 5 wickets and now CSK will be getting ready to face Rajasthan Royals in their second match while MI will be locking horns with Kolkata Knight Riders.
What is your reaction on the poor fitness levels of the cricketers? Share your views with us.
Share Your Views In Comments Below