Entertainment
Cristiano Ronaldo Has A Perfect Reply For Haters Who Troll Him For His Age
Cristiano Ronaldo is one of the best players of football and despite being 33 years old, he seems to be perfectly fit to play for few more years. The footballer who was associated with Real Madrid for nine years has now joined an Italian club called Juventus for around Rs 899 crore (£99.2 million).
He said that he is "grateful for the opportunity" provided to him by Juventus, as a footballer of his age "usually goes to Qatar or China". This was also a dig at all those who have a habit of taunting the players because of their age as Ronaldo is 33 but he is still at the top in the football world.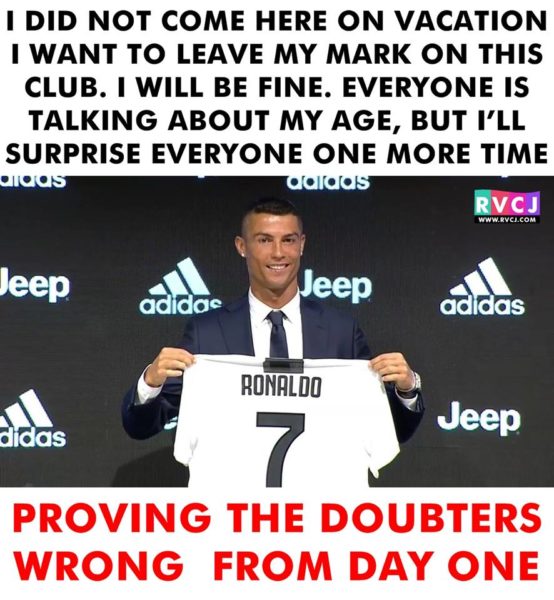 In Turin during the presentation, he said,
"To come to this club at this stage of my career, I am very happy."
He also said that he did not receive an offer from any other club.
Ronaldo left Manchester United in 2009 to join Real Madrid and scored 450 goals for Real which is a club record and helped it in winning Champions League four times and La Liga two times.
Ronaldo further said,
"I want to win. I want to be the best. Who knows, maybe I will be awarded the Ballon d'Or again but things will happen naturally. It was difficult to win it in Manchester and Real Madrid, but maybe here? We will see."
He also said,
"I am well – physically, mentally and emotionally, that is why I am so proud of being here and the way I have come here. I am different from all the other players who think that their career is over at my age, but I want to show the others that I am different. It is very emotional for me at the club now because I am not 23, I am 33. It gives me so much momentum for the future."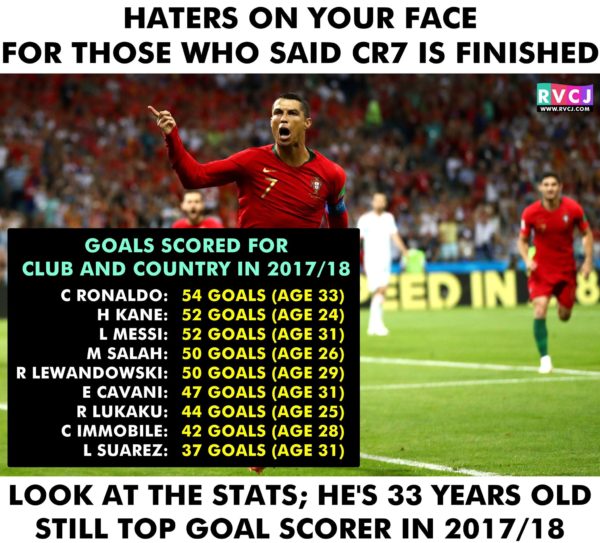 Juventus is the most successful club of Italy and has won Serie A 34 times, the last seven being won in a row. Not only this, it has also won the Coppa Italia 13 times. However, the club has not been able to win the Champions League since 1996 despite reaching the finals five times.
Ronaldo said,
"We know competition will be harsh but we must stay concentrated. I hope I can help Juventus win it. I hope I can be the lucky star of this club but we will see what happens. Juventus gave me a wonderful opportunity. I'm so grateful. They gave value to my football style so it's a step forward as I see it. Juventus can have many successes. They have won domestic cups and titles and reached Champions League finals. I am so proud they were interested in me. I hope I can take Juventus to an even higher level."
We wish good luck to the Portuguese footballer and hope that he takes Juventus to a higher level.
Share Your Views In Comments Below