Sports
CSK Lost To SRH In Dhoni's Absence. Fans Shared Funny Memes To Show How Much They Missed Dhoni
Chennai Super Kings (CSK) and MS Dhoni are synonymous to each other and it is pretty hard for the CSK fans to even imagine their favourite team without Mahi. However, their biggest nightmare came true in the IPL match which was played yesterday between Chennai Super Kings and Sunrisers Hyderabad (SRH). Dhoni was not a part of the squad as he was rested after he suffered a back spasm.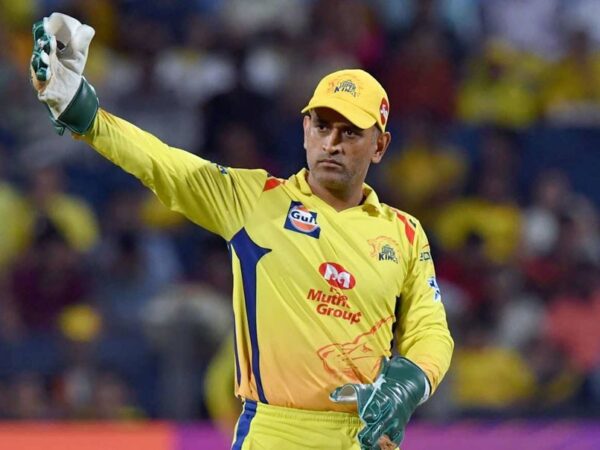 MS Dhoni is an important player for India's World Cup 2019 campaign so it is quite understandable that no chances can be taken with regard to his fitness.
Suresh Raina led the team in Dhoni's absence against SRH in the match played at Rajiv Gandhi International Stadium, Hyderabad. Batting first, CSK got a good start with openers Shane Watson and Faf du Plessis scoring 31 and 45 respectively. However, the team got fumbled as both of them got out and managed only 132 runs in 20 overs.
SRH comfortably achieved the target at their home ground with David Warner scoring 50 runs in just 25 balls; he was also named as Man of the Match.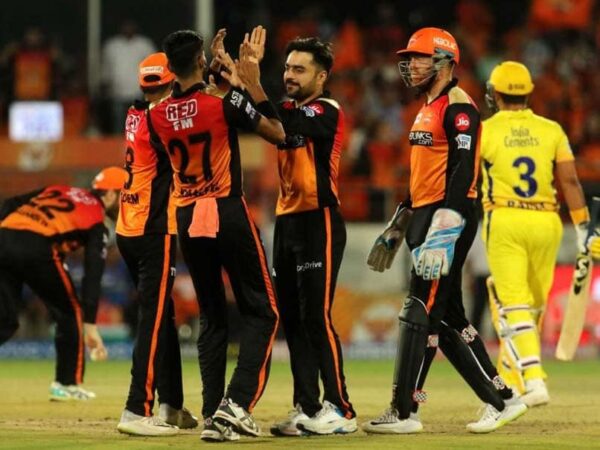 The fans of CSK were quite disappointed and other than the defeat, they were also upset because since 2010, it is the first time that Dhoni hasn't led the team. Soon they started expressing their unhappiness in the forms of memes on social media.
Check out some of the selected reactions:
#1
Pic 1: CSK when Dhoni is playing

Pic 2: CSK when Dhoni is not playing#SRHvCSK pic.twitter.com/551W95MLVJ

— Troll CSK Haters 🔥🔥 (@CSKfc__) April 17, 2019
#2
#CSK #ChennaiSuperKings #Whistlepodu pic.twitter.com/gTOZ5z8ArD

— Godman Chikna (@Madan_Chikna) April 17, 2019
#3
Csk With Dhoni vs
Csk Without Dhoni
Miss you 😴😒#MSDhoni#SRHvCSK pic.twitter.com/6CLy9XH5un

— Ro¢ky Edwαrd 💙🇮🇳🏏 (@IAmRockyEdward) April 17, 2019
#4
CSK without DHoni #SRHvCSK🤣🤣 pic.twitter.com/kThfjp34Ed

— Ruby_React_Priest (@Ruby_Priests) April 17, 2019
#5
CSK without Dhoni #SRHvCSK #CSK #Dhoni pic.twitter.com/9l4x3WPFdv

— Priyanka RP (@ThePriR) April 17, 2019
#6
Dhoni fans watching #SRHvCSK match without Dhoni be like : pic.twitter.com/SSYEFEll2g

— resham~💞 (@crazykudi22) April 17, 2019
#7
Story of CSK team without Dhoni…#SRHvCSK #CSKvsSRH pic.twitter.com/V0b8cWLFvI

— Aakash Bewda (@AakashBewda) April 17, 2019
#8
CSK's condition with and without Dhoni. #SRHvCSK pic.twitter.com/bVvwzDrZv2

— Sagar (@sagarcasm) April 17, 2019
#9
CSK with Dhoni
CSK without Dhoni pic.twitter.com/gTjJvCyWL1

— BISKOOT (@average_ladka_) April 17, 2019
#10
CSK performance.
Pic-1: with Dhoni.
Pic-2: without Dhoni.#SRHvCSK #CSK pic.twitter.com/2u30VhoTJb

— JAI UPADHYAY (@jay_upadhyay14) April 17, 2019
Hopefully Dhoni will be fine soon and we will see him in the next match.