News
Cyclone Tauktae Fills Mumbai Beach With Lots Of Trash, Twitter Says It's Return Gift From Nature
The coastal areas of India faced the wrath of the cyclone Tauktae recently and not only there was destruction of property but few lives were also lost. What has made it more difficult for people and the governments is that the country is already facing the second wave of the coronavirus pandemic which has affected all and sundry in an adverse manner.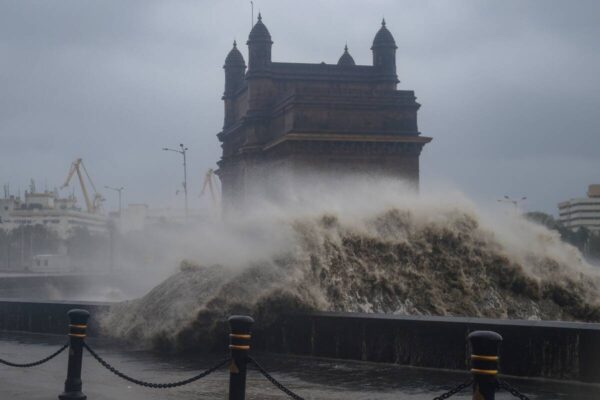 The states which were affected the most were Maharashtra, Gujarat, Kerala, Karnataka and Tamil Nadu. The Indian Meteorological Department had issue warnings to the people living in the affected areas and asked them not to go out of their houses while in more affected areas, evacuation was carried out by the governments and the concerned departments.
These natural calamities may turn our lives upside down for some time but they also signal us that we should stop abusing the nature in the name of development otherwise the consequences may be more disastrous than they are now. Many people use the seas as dumping ground and because of such people, the water pollution has reached a level which is alarming. With the cyclone Tauktae, the nature has tried to make us understand once again that we should not go against nature otherwise it will teach us lesson in its own style.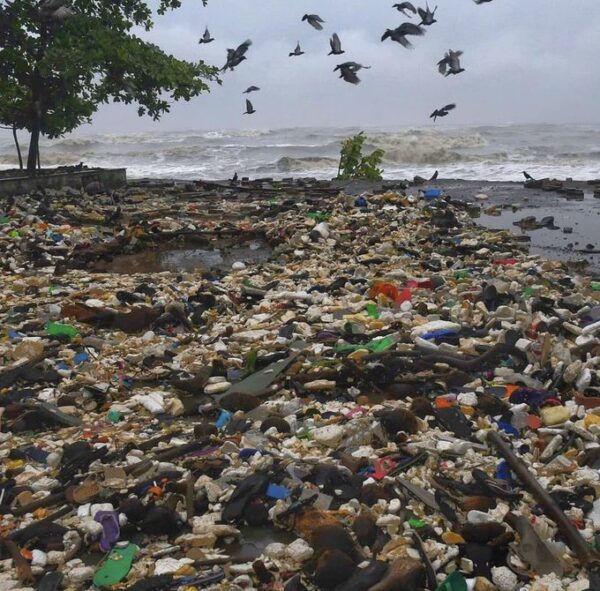 The huge waves left behind a big amount of trash on the shores of Mumbai such as Marine Drive, Gateway of India, etc. and this is the same trash which was dumped by the humans in the sea and nature just returned it to the humans. It is being said that 4 trucks of BMC (Brihanmumbai Municipal Corporation) got completely filled with the garbage when they cleaned the shores.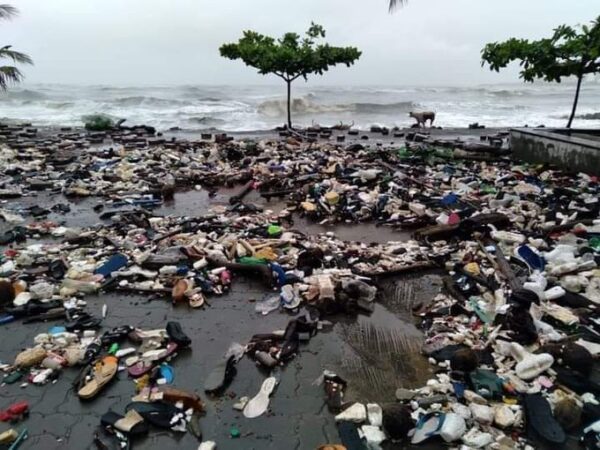 Twitterati also reacted on this matter and while some called it return gift, several others said that if we don't stop making mistakes, the future generations will curse us.
Here are some Twitter reactions:
#1
#CycloneTauktae
We dumped our waste into the sea.

The Sea returned back everything in the last two days ##CycloneTauktae pic.twitter.com/JAgJhxR1UE

— Kirti Patadia (@kirtipatadiya9) May 17, 2021
#2
Payback time!! Beach in #Mumbai flooded with waste after #CycloneTauktae because if we will not maintain the balance nature will #Tauktae #MumbaiRains #Cyclone #Covid19 pic.twitter.com/g8fTtuaYtA

— Reshma Bhatt (@bhatt_reshma) May 18, 2021
#3
What you give to nature comes back to you exactly the way it was given. Kindly ensure no waste finds its way into rivers or seas that is adversely affecting marine ecosystem. #CycloneTauktae pic.twitter.com/pJs2oErgdA

— D.D.A. Patel (@iamdineshdpatel) May 17, 2021
#4
Garbage Returned By Sea In Mumbai Prove That Nature Will Always Cleanse Itself. 🌊

Here is the picture from #Mumbai which shows garbage literally thrown back to the beach by the sea after the #CycloneTauktae. 🌪️ pic.twitter.com/eRT2j2qwex

— navin yadav🇮🇳 (@navinya42147167) May 19, 2021
#5
Return Gift #CycloneTauktae pic.twitter.com/kZzkonxXDr

— Sourabh Patil (@sourabhRpatil1) May 17, 2021
#6
#CycloneTauktae sends it's regards.. pic.twitter.com/yBc9tm6RVX

— BeardedDragon (@yashasva) May 17, 2021
#7
Good or a bad problem to have?

"A day after Cyclone Tauktae churned by the city, heaps of garbage had to be removed from the beaches."https://t.co/si7wlRnN79

Nature's way to clean up oceans?

— Ambrish Bajaj (@AmbrishBajaj) May 20, 2021
#8
Culprit nature of human, this trash generated by humans, it's result of not following the basic civic norms.

Very basic thing it's just that use dustbin for right garbage.https://t.co/QNz0L3zLEp

— dharmesh barai🇮🇳 (@dharmeshbarai) May 17, 2021
#9
#Cleanthenature
Natural cleanse, After cyclone Tauktae, garbage returned by sea at all Mumbai beaches.Nature waste out of sea on its https://t.co/bfOEUKXCMS can see the condition of mumbai beaches. pic.twitter.com/Hcpt1J4s21

— Sachin pal (@Sachin22851972) May 19, 2021
#10
'Cyclone Tauktae Sends Its Regards' : Sea Returns Man-made Trash to Mumbai Beaches. "You Started it Nature will End it, this is the Rule of Karma" #Tauktae pic.twitter.com/VGpAsgSwT4

— PAZ (@pazintel) May 20, 2021
#11
Cyclone Tauktae: Floods your cities and throws back your garbage at you.

Do you still not understand?

— Shivani Jha (@ShivaniBJha) May 19, 2021
#12
The garbage thrown out at the coasts and beaches by Tauktae cyclone, we deserved it. #TauktaeCyclone

— Harshraj Dhakre (@HarshrajDhakre) May 18, 2021
#13
"Hello! Here's the full refund on your garbage."

– Mother Nature.
Mumbai, Cyclone Tauktae pic.twitter.com/r8kNuIT1VS

— Litisha Mangat (@litisha_mangat) May 18, 2021
#14
Humans speak, Nature acts.
Garbage dumped in the sea by people thrown back by cyclone #Tauktae#climatechange #ClimateEmergency pic.twitter.com/JPIxGrSkNi

— mohit sharma (@mohitsharmakas) May 20, 2021
#15
Now that #nature has helped us, let's pick it up the #garbage #plastic #trash & recycle it & reuse it, so it does not go back to our oceans 🙏🏽@moefcc @UNDP_India@UNEP#Cyclone

— A Murali Krishna ♻️🌳🌏 (@amksocialwork) May 19, 2021
There is no doubt that dumping garbage in sea is a crime against nature and humanity and such activities should be stopped at once.
Share Your Views In Comments Below