Sports
Dale Steyn Got Mercilessly Roasted For Saying Playing In PSL & LPL Is More Rewarding Than IPL
Dale Steyn, the South African pacer, has been making headlines for past some time now but this time, he invited wrath of the Indian cricket fans by calling PSL and other leagues more rewarding than IPL as a player. Earlier Dale Steyn announced his decision to opt out from IPL 2021 but he maintained that he would be playing in the other leagues.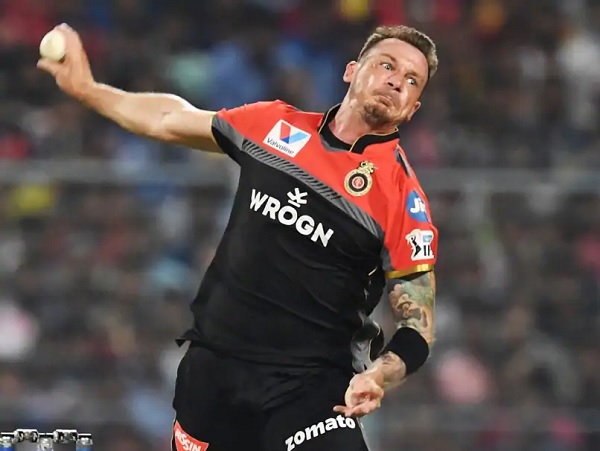 He was a part of IPL for a decade and during this tenure, he played for Royal Challengers Bangalore, Deccan Chargers, Sunrisers Hyderabad and Gujarat Lions. In IPL 2020, Dale Steyn was a part of RCB and he managed to take only one wicket in the three matches that he played for his team. If we talk about his IPL career, the pacer has taken 97 wickets in the 95 IPL matches.
Dale Steyn is presently in Pakistan and playing for Quetta Gladiators in the Pakistan Super League. Recently he made headlines when he slammed the commentator Simon Doull who said that Dale Steyn is going through a mid-life crisis.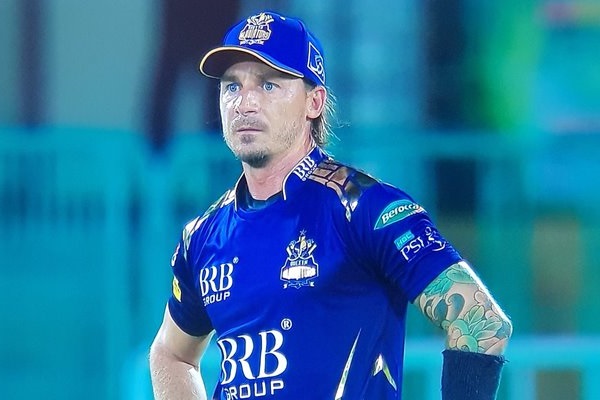 Now during an interview, Dale Steyn states that he feels playing in PSL and other leagues is more rewarding as a player in comparison to playing in IPL because in IPL, there are so many big squads and big names that all the emphasis is on the money involved in the league rather than on the game of cricket. He further adds that when a cricketer plays in PSL or Sri Lankan Premier League, the importance is given to cricket. Dale Steyn goes on to say that he has been in Pakistan for a couple of days only but many people have come and asked him about the cricket that he has played but in IPL, people are more interested in talking about the price at which a cricketer is bought.
Watch The Video:
When you go to IPL,there are such big squads,so many big names and so much emphasis on maybe the amount of money players earn and everything like that,so sometimes,cricket gets forgotten.When you come to like a PSL or LPL there is an importance on the cricket.Dale Steyn pic.twitter.com/xadKxcKnyv

— Saleem Khaliq (@saleemkhaliq) March 2, 2021
Click here to watch this video directly on Twitter
This remark didn't go well with the Indian cricket fans and they trolled Dale Steyn mercilessly. Some people are of the opinion that he is making such statements because he is out of form, close to retirement and would have even gone unsold in IPL 2021 auctions whereas few others feel that everybody has the right to give their views but he should have said this 3-4 years ago when he was performing well in IPL.
Here are some of the selected reactions:
#1
The huge money didn't affect Steyn for 12-13 years in IPL but suddenly when he's finished & started getting treated like a rubbish bowler in IPL, he came to know Cricket is bigger than money 🤣

— Adanga maru (@adangamaru89) March 2, 2021
#2
Steyn is saying all this after earning 45crores from IPL..He didn't say a word during playing IPL coz that would affect his purse 😂😂
To all the Pakistanis who are rejoicing…Steyn has put PSL and LPL at the same pedestal…I thought that u all would be more pissed on that. 😅

— SWARAAJ (@swaraaj247) March 2, 2021
#3
Translation:- I can't make it to playing XI of IPL teams anymore. Even RCB benched me, PSL-LPL are way to go. Tournaments where my cricket is still valued.

State of this ageing tiger 😢😢

— Mihir P Sah ⚡ (@mihrpsah) March 2, 2021
#4
Bus bhai bus krde tu😂when he was at the peak of his career he use to play just ipl not even bbl paisa us time bhi tha ipl us time to kabhi ni bola ye ki ipl ni khelunga sirf paisa h udhar cricket ni h ye baat isko 11 season khelney ke baad yaad aayi?

— Sachin (@sarcastic_mate) March 2, 2021
#5
Completely respect his opinion but he wouldn't have said these things if he was good enough to start in any IPL XI. https://t.co/UlbYDIy6gS

— 𝙎𝙠𝙮𝙖𝙜𝙙𝙖𝙢𝙣𝙞 (@skyagdamni) March 2, 2021
#6
I don't understand why every Pakistani is so much interested in comparison of PSL with IPL? Every time they manage to get some legend for playing in PSL, they start asking him about IPL. Man we don't beg players for coming to INDIA to play in IPL, like u do for PSL!

— रितेश सिंह (@RitNitSingh) March 2, 2021
#7
Retired in ipl after playing 12 years and he got thrashed by indian domestic players every ipl. Now he playing psl for pension 😂

— Ram 🏏 (@Ramcric7) March 2, 2021
#8
Guys!
Please don't bash Dale Steyn.
He is currently in Pakistan, and his safety and security is at stake, if he will go soft on India or Indian cricket.

Prayers 🙏

— CHRONICLES of Cricket🇮🇳 (@Chronicle_Fame) March 2, 2021
#9
In IPL if you play good every team wants you but if you don't play good no one wants you.
That's what happening with Dale.
In IPL no team wants him while in PSL he is main bowler of his team as not many top level foreign players play in PSL.

— Ankit Rao (@Ankit_rao1) March 2, 2021
#10
Dale Steyn's total earning:

From IPL – 47 Crore
From PSL – 36 Lakh

Fisherman earned enough money from the IPL so he could have vacations the whole year and then go to PSL and talk shit.

Mid life crisis, surely.

— IPL 2020 (@iplthebest) March 2, 2021
#11
The fact is he is not a good baller now and in Ipl there is such a big names who hit his ball so hard so his average in per match is around 10 or plus so he is good in psl or spl

— Aryan Raj (@AryanRa16111859) March 2, 2021
#12
Criticise it, when you can't compete in the top level anymore #steyn #ipl https://t.co/oSaFp6f9bC

— Dobby (@Dobby41416117) March 2, 2021
#13
💯 true. He is getting smashed for few years in IPL and got base price last year and now talking importance of cricket and impact of money on player.

— RevanthSaiesh (@RevanthSaiesh1) March 2, 2021
#14
Straight from the horse's mouth…well he says he spend only a couple of days there and he gets treated like a superstar in Pakistan…whereas in IPL he's lost that awe about him. Maybe that's why. Very subjective. Well!!! https://t.co/mXCQawWHQ5

— Vishnu Sankar (@vishnusankarbr) March 2, 2021
#15
for dale steyn, PSL is more rewarding than IPL because pakistanis bat in PSL and he has a better chance of picking wickets there.

— Neeche Se Topper (@NeecheSeTopper) March 2, 2021
The Indian cricketer Ajinkya Rahane was also asked to comment on the statement made by Dale Steyn when he was attending a virtual press conference. However, the vice-captain of the Indian test team refused to comment of Dale Steyn's statement as he is not sure of what he said. Ajinkya Rahane says that he is there to talk about the fourth test match and not about IPL or PSL but he does state it very clearly that IPL has given him and many Indian players a platform to express themselves.
Rahane tells that Umesh Yadav who will replace Shardul Thakur is all set to play and is bowling pretty well on the nets. Talking about the fourth test match, Jinx says that the Indian team will play for winning the match and not for drawing despite the fact that they will make in the finals of the ICC World Test Championship 2019-21 even if the match is drawn as they are not thinking about something which will take place in June.
What do you think of Dale Steyn's statement? Let us know your views in this connection.