Sports
Danielle Is Just 12 KM Away From Kohli's House. People Are Warning Her And Concerned About Anushka
Virat Kohli and Anushka Sharma make one of the most loved couples in Bollywood. Both of them always stay on top of the talks both individually and as a couple. Their selfies prove that they are just perfect together.
But Virat has one more girl in his life who always gets linked with him, no matter what's the reason.
Yes, we are talking about England's female cricketer Danielle Wyatt who had a major crush on Virat Kohli. She is such a big fan of him that back in 2014, she even proposed him for marriage. Since that day, fans of Virat keep on finding ways to tease both of them with each other's name.
Danielle is currently in Mumbai for a tri-series happening between India, England and Australia. As she found a free day, she tweeted about it.
Day off in Mumbai so we're off to have a look at Elephanta Island ⛴ 🙋🏼‍♀️
Day off in Mumbai so we're off to have a look at Elephanta Island ⛴ 🙋🏼‍♀️ pic.twitter.com/eaVlWCQoPj

— Danielle Wyatt (@Danni_Wyatt) March 21, 2018
You can also check the pic below-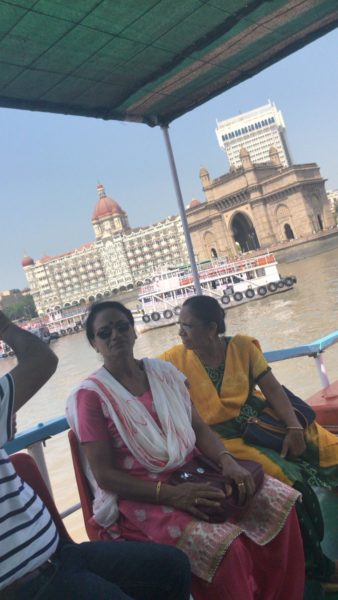 As she revealed her exact location, the fans of Kohli found that she was just 12 KMs away from Virat's house. Soon they started teasing her for being this close to Virat's house. Have a look at some tweets-
1
You r only 12 km far from virat kohli house pic.twitter.com/ncQPAVApxq

— Onkar Hirwe (@OnkarHirwe) March 21, 2018
2
didn't you see mr.virat

— sailzz siva (@Ponsiva10) March 21, 2018
3
Be aware of anushka Sharma 😂😂😂

— sabtha sagar (@sabtha_sagar) March 21, 2018
4
Hope to see you in a pic with Virat and Anushka ..it will be funn 😋😉

— #Viratian (@Viki_kohli) March 21, 2018
5
Clicking photos of virat's aunt … 👌👌👌

— ɐzɹᴉW ɯᴉzɐN (@nazimmirza333) March 21, 2018
What are your thoughts on it?
Share Your Views In Comments Below