Sports
David Lloyd Laughed At Dhoni For Joining Army Training, Got Heavily Slammed On Twitter
The Indian cricket squad is gearing up for the West Indies tour where they will be playing 2 test matches, 3 ODI and 3 T20Is but it will be the first time since 2004 that M S Dhoni won't be part of the squad and will not play in any of the formats.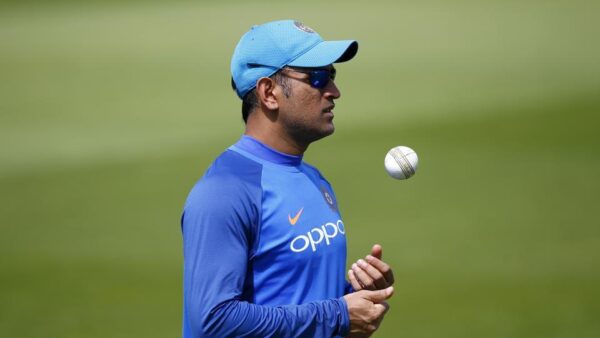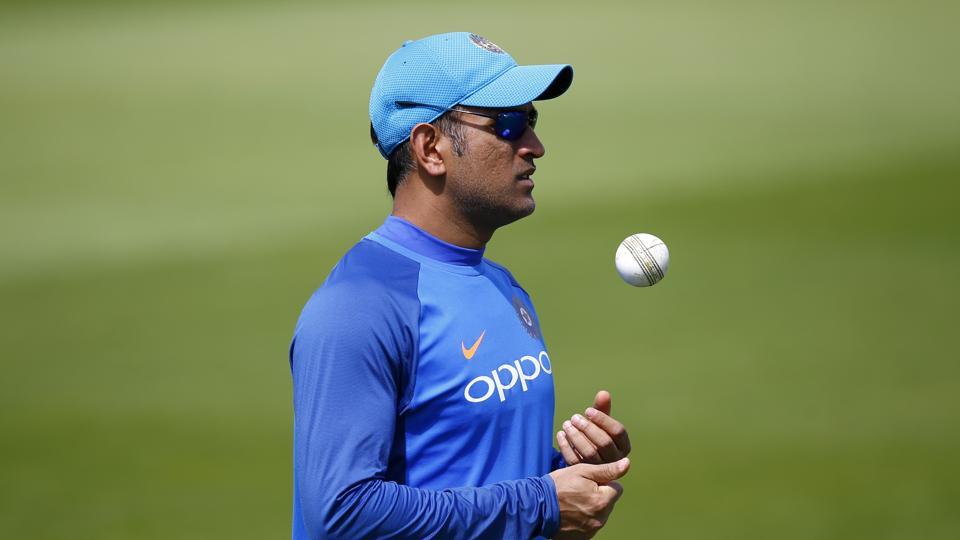 There is no denying the fact that Dhoni is one of the best cricketers that we have but it is also true that ageing is affecting his game and that is not good either for him or for the team. After India's defeat in the semi-final against New Zealand in the World Cup 2019, it was speculated by many that this would be the last match of the former captain and he would be announcing his retirement soon.
There were some reports which stated that the selectors would not be picking Dhoni for future tours and even if he didn't announce retirement, he would not play for India in the future. When everybody was curious to know whether Dhoni would be a part of the Indian squad for West Indies, the wicketkeeper-batsman told the board that he would not be available for selection for the next two months.
The reason for Dhoni's unavailability is that he will be serving Para Regiment. If you remember, Dhoni is a Lieutenant Colonel in the Parachute Regiment of the Territorial Army, though it is an honorary post and permission for the same has been granted by Bipin Rawat, the Chief of the Indian Army.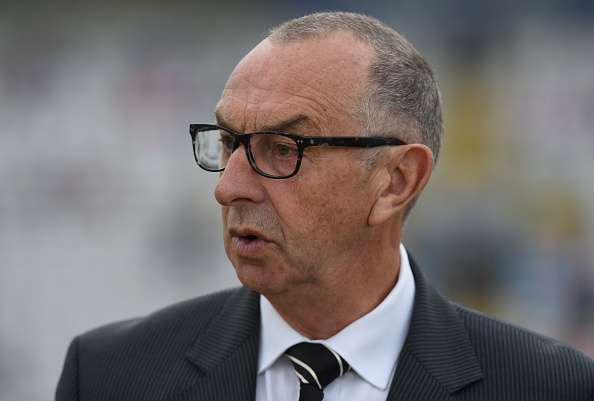 While some people welcomed this decision of Dhoni, former England cricketer and coach David Lloyd found it funny and he reacted with laughing emojis on Twitter.
— David 'Bumble' Lloyd (@BumbleCricket) July 20, 2019
This didn't go well with Twitter users and David Lloyd was heavily slammed by the fans of Dhoni. Here are some of the selected reactions:
#1
What's funnier than this is England winning the World Cup and no one's taking it seriously !

— Micko (@Mikz99) July 22, 2019
#2
Seems to me, this old man has lost his brain along with all the teeths he had, now emoji's can't fill in for brain hence he is trying to show his teeth, airplane full of sympathies from India to London Heathrow will land soon for him

— Santosh Dasgupta (@SantoshDasgupta) July 22, 2019
#3
If you cannot respect what you should, you better stay away. Feel sorry for this person, so called England cricket legend doesn't have a better job.

— Raveena Bellamkonda (@RaveenaRao) July 22, 2019
#4
Whats funny u little dog shit ? Never had the balls to take a bullet for ur country eh ? Good, england deserves whats happening to them then .. all hail sadiq khan .

— B (@PanjabiBharat) July 20, 2019
#5
Our #thala is serving military since 2011 world cup, while a overrated somwhite shitt like you with no achievements in life winging & grimming about dhoni. Grow up you skimmed white shit 🖕🖕🖕🖕

— Chitti Nayudu🤙🤙 (@NayuduChitti) July 22, 2019
#6
Bumble is apparently not humble, he is a jumble straight from the jungle..he won't understand

— FOREVER YOUNG (@santoshpatnaik) July 22, 2019
#7
why even this cartoon character of @lancscricket is laughing?! You with less than 20 international matches, and whole career scores not even half of @msdhoni's! What's your eligibility other than earning bread describing players like MSD?!

— Mubashir (@rubusmubu) July 22, 2019
#8
So you are starving to get more fame….aren't you….?? but this won't work and you have no rights to troll MSD as well as my Indian Army…. coz u r nothing compared to its fame….. to be frank many dont even know that a person like you even existed till date…

— Thousik (@Thousik) July 22, 2019
#9
What makes you lough Mr. Lloyd.. Too much drinking is a very bad habit at your age.. 🤣🤣🤣

— Sagnik (@Sagnik33425708) July 22, 2019
#10
Bitch please…
Many of us still trying to find the joke here ..🤔
Did you inhale Laughing Gas accidentally 😂😂
Guess your name is funny enough 😂

— Krishna Sathyanarayana 🇮🇳 (@krishna_sathya) July 22, 2019
#11
Is that a nervous laugh? U coward @BumbleCricket

— Sankhadeep Saha (@sankhadeeps9) July 20, 2019
#12
We laugh at you cause 40% of Birtish Indian Army served and died for your nation in WWII don't have an efficient and appropriate army mens to protect themselves and laughing out like a ignorant ..Pay Reparations to India First for all you snatched you thugs and thieves

— Ravi Shankar Sharma (@RaviSha81034943) July 22, 2019
#13
Funny when a person who was dropped similarly on multiple occasions reacts with laughter to this.

— Sahil Panse (@sahil0909) July 22, 2019
#14
@msdhoni is serving @adgpi since 2011 world cup, while a white shitt like you with no achievements in life was wasting time tasting wine, going to stupid tv shows and making fun of other legends. Grow up old fuck!! Not to forget you got some Pakistani beggars for support too.

— Laltesh Sharma (@laltesh123) July 22, 2019
#15
What did you find funny about this bumble? 🤔🙄🙄

— Subhajit Dey (@Subhajit2304) July 20, 2019
Meanwhile, the BCCI has selected Rishabh Pant as the main wicketkeeper and another Indian wicketkeeper Wriddhiman Saha has also been selected for the tour.
When will Dhoni take retirement according to you? Let us know your views.
Share Your Views In Comments Below