Bollywood & TV
Day 3 Collections Of 2.0 Are Out, The Numbers Have Exceeded Expectations
2.0 has smashed all kinds of box office records this weekend. The film which released on Thursday showed an average performance at the box office on the opening day, with only 64 crores, across all languages.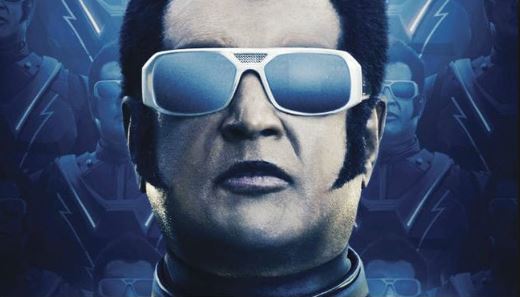 The Hindi version of the film reeled in about 20 crores on the first day. The average performance of the film can be attributed to the fact that it is dubbed, and Rajinikanth does not have such a strong fan following in the North.
The film however crossed the 100 crore mark with 45 crores on Friday, across all languages. The weekend was supposed to be a deciding factor for the fate of the film, and it is on its way to becoming one of the biggest blockbusters, after Baahubali 2 of course.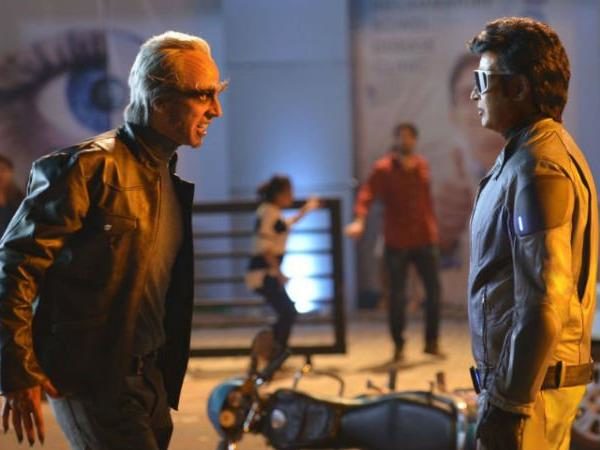 The day 3 collections of the film are out, and things are looking up for 2.0. On the 3rd day, Saturday, the film brought in a whopping 56.5 crores, which brings its total down to about 165 crores.
If the numbers are to be followed, we can say that the film will cross 200 crores by Sunday. If the box office numbers continue to increase at this rate, the film is bound to overtake Baahubali 2 as well.
The collections have been broken down as follows: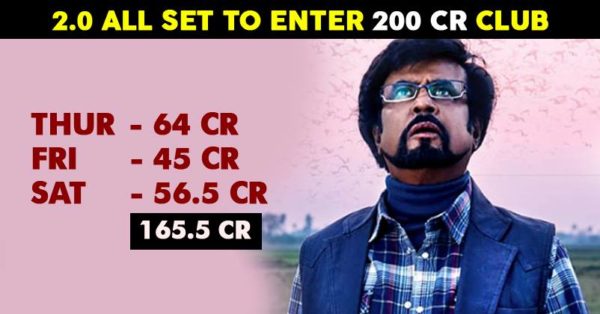 All Language Collection
Thursday : 64 Crores
Friday : 45 Crores
Saturday : 56.5 Crore
Total : 165.5 Crores
Only Hindi Language collections
Thursday : 20 Crores
Friday : 18 Crores
Saturday : 24 Crores
Total : 62 Crores
Tell us, have you watched the film yet?