Bollywood & TV
Day 4 Collections Of 2.0 Are Out, The Film Enters The 200 Crore Club
2.0 is performing better than some of the much awaited Hollywood films like Crimes of Grindewald and is on its way to smashing the records set by Baahubali 2 as well.
The Rajinikanth starrer film had opened to 64 crores in the first day, which dropped to 45 crores on Friday. Alarming? Yes, slightly. However, the film managed to make up for it on the following day.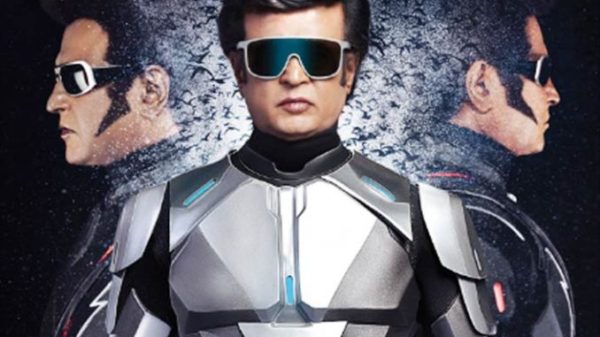 The weekend saw some amazing numbers, for both the dubbed version of the film as well as the original Tamil version. The Hindi version of the film brought in 34 crores approximately on Sunday, making the total 96 crores approx.
This is pretty high considering the fact that film has been dubbed. The total collections for the film across all languages has crossed the 200 crore mark as well.
On Sunday, the total collections of the film, across all languages, was approximately 69 crores, which brings the total to 223 crores approximately.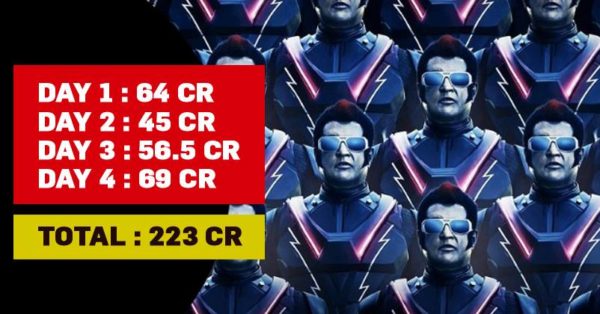 All Language Collection
Thursday : 64 Crores
Friday : 45 Crores
Saturday : 56.5 Crores
Sunday : 69 Crores approx
Total : 223 Crores approx
Only Hindi Language collections
Thursday : 20 Crores
Friday : 18 Crores
Saturday : 24 Crores
Sunday: 34 Crores
Total : 96 Crores approx
The film has been doing amazingly well, as expected.