Entertainment
De De Pyaar De Review: Ladies Save The Day For This May-December Romcom
This Akiv Ali's May-December romantic comedy is everything but boring. The film revolves around 50 years old Ashish (Ajay Devgn) who falls in love with 26-year-old Ayesha (Rakul Preet) who is his son's age. But this is not all and it is not love if it is so simple. The story unfolds when Ashish decides to introduce Ayesha to his family, which includes his father (Alok Nath), ex-wife Manju (Tabu) and daughter Ishita (Inayat).
Then starts the cold war between young Ayesha and mature Manju over Ashish which makes the core of the movie. Javed Jaffrey as Ashish's friend-cum-therapist also plays an important role in the movie and gives hilarious relationship advice to him when needed.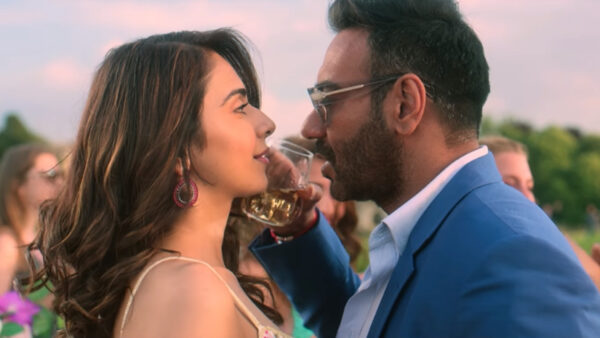 Luv Ranjan has written a very sharp story which has its own moments and punches. None of the parts feels boring or burdened but there are some sentimental moments which add to the charm.
Now talking about the performances, ladies stole the show, specially Tabu with her fitting expressions and bold acting. Rakul also fits the character perfectly and looks refreshing as a modern young girl. Ajay Devgn gives some hilarious expression when stuck in complicated situations like when taunted about his and his girlfriend's age. After a long time, an actor has played his age in Bollywood and it is really applaudable.
Jimmy Shergill is another good thing which happened to the movie and makes his time on screen, which is very little, count.
All in all the film is worth your time and money and if you are looking for some family entertainer to watch with your family then its a must watch.