Bollywood & TV
Deepika Padukone Trolled For Collaborating With WHO Chief Over Mental Health Issues
The coronavirus pandemic has left us in a state of shock and sorrow as even the most developed nations of the world have crumbled against this virus despite the fact that they are highly advanced as far as medical facilities and services are concerned. The lethal virus has taken lives of more than 1.70 lakh people till now and around 25 lakhs are found to be infected with it worldwide.
In such situations, the role of World Health Organization is to guide and help the nations in dealing with such problems but this time the role of WHO has been considered quite suspicious. It is being felt that WHO tried to shield China and hide the reality of coronavirus from the world for a long time. Moreover, it also took a lot of time in declaring it as a pandemic and the whole world is paying for this heinous mistake.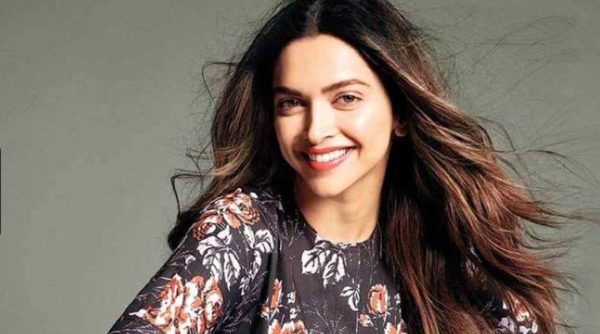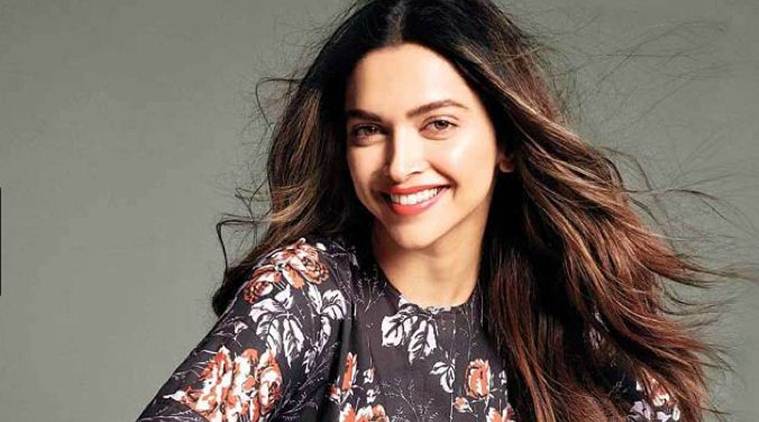 In such scenario, when the Bollywood actress Deepika Padukone announced that she will be discussing the importance of mental health during the COVID-19 outbreak and the lessons that can be learnt for future with WHO Chief Dr. Tedros Adhanom Ghebreyesus, it did not go well with the netizens and they started slamming her.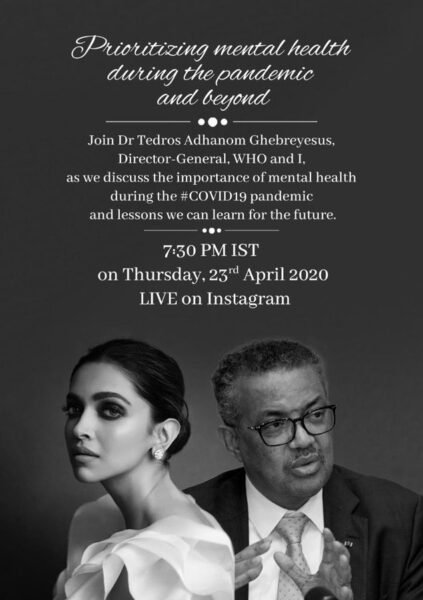 This is what Deepika tweeted:
— Deepika Padukone (@deepikapadukone) April 19, 2020
Some even went on to the extent of asking her the amount that she has received to take part in this promotional campaign of WHO which it is carrying out to increase its credibility.
Here are some of the selected tweets:
#1
Madam pls note, USA president #Trump has already declared Dr. Tedros A.G. a fraud. So we are not interested to listen to a fraud neither we are mentally sick.

— KRK (@kamaalrkhan) April 19, 2020
#2
Well it's entirely ur choice @deepikapadukone but kindly give it a thought tht how can people accept the bhakshak (भक्षक) as rakshak (रक्षक). Nobody would like him answering the questions on that programme when he should answer questions regarding his conduct during #COVID19.

— Pranav Mahajan (@pranavmahajan) April 19, 2020
#3
Please cancel this or we will launch a boycott of you. Tedros is a Communist Chinese stooge who hates India and caused the coronavirus to spread.

— Hindu Americans (@HinduAmericans) April 19, 2020
#4
Is she stupid ?
Or is she that stupid ? https://t.co/umw7BVRP7h

— Nandini 🇮🇳 (@NAN_DINI_) April 20, 2020
#5
Please ask him to explain why the world wasn't warned right at the start that CoronaVirus was contagious?

If that had been done, many would be alive today.

— Amrita Bhinder (@amritabhinder) April 19, 2020
#6
She will talk to most hated man right now in world , How much money Deepika to sail his sinking boat ?

— Keep Smiling (@upma23) April 19, 2020
#7
The same guy who gave China the clean chit in January and mislead the entire world in believing that #COVID19 is a local problem and doesn't transmit human-to-human pic.twitter.com/e8gJz5c81M

— Rishi Bagree 🇮🇳 (@rishibagree) April 20, 2020
#8
— Aryan Soni (@s_sanatani) April 19, 2020
#9
This girl has lost her mind.
I was fan of her but after jnu issue I unfollowed her and after this one i hate her.

— Swapnil Chaudhari (@Swapnil74219485) April 19, 2020
#10
How much U got? #COVID se bhi paise banana hai 😷

— Nandini Idnani (@idnani_nandini) April 19, 2020
#11
Ya sure, @DrTedros talking about mental health, that has to be the meanest joke of this century. He played with the minds of people and still the game is on, what's wrong with you guys?

Just stick with #handwashchallenge

— Agnostic Front_Exploring (@AKhatri25) April 19, 2020
#12
My respect for Deepika has gone down million times. I will no more watch her movies. Sorry but this is my view.

— StayHomeStaySafe 😷 (@JerryBhutia) April 19, 2020
#13
How did Ms. Padukone end up with such a bad PR agency. Terribly bad calls for a while now. pic.twitter.com/Ck1ekC9YKE

— Sunanda Vashisht (@sunandavashisht) April 19, 2020
#14
Why you always choose to stand with the most tainted and depraved people.

— Bharti 🇮🇳 (@Bharti37486207) April 19, 2020
#15
Mental health ki awareness ki chinta nahi didi ko paise ki chinta h

— Mask 🎭 (@Mr_LoLwa) April 19, 2020
This is not the first time that Deepika Padukone is being trolled as some time ago, she was mocked when she took #SafeHandsChallenge as she was wearing mask at home and people felt that she was wasting a mask in the times when they were already less in supply. Earlier she was criticised heavily for standing with those JNU students and leaders who were protesting against the government.
What is your take on this matter? Let us know.
Share Your Views In Comments Below