Bollywood & TV
Deepika's Comment On Ranveer's Video Makes Fans Think She Is Pregnant. Even Arjun Kapoor Commented
Deepika Padukone and Ranveer Singh make one of the most loved and adorable couples of Bollywood and there is no denying the fact that they look superb together not just in real life but in reel life as well. The couple has never shied away from showing their love for each other after their marriage and if the grapevine is to be believed, they are awaiting a new family member in their lives.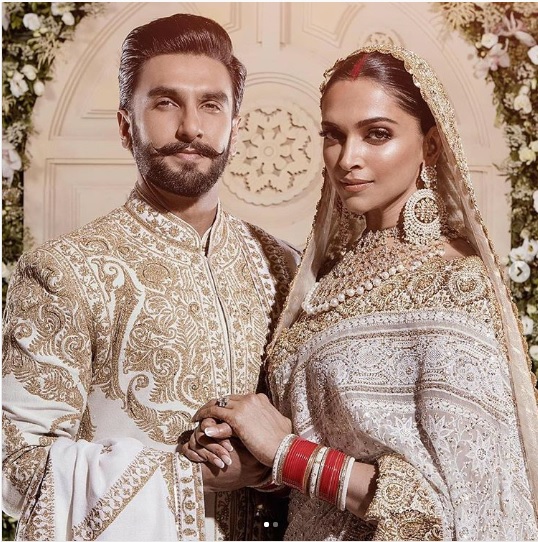 Yes, you read it right! There were rumours of Deepika's pregnancy when she visited Cannes 2019 but Deepika denied any such news and put all the rumours to rest. However, now something has happened which has left the fans of both the stars a little confused.
Ranveer Singh conducted a live session recently and he was completely on a rap mode. Many fans commented on the live video but what caught everybody' attention was the comment made by Deepika Padukone.
The Mastani of Bollywood commented, "Hi Daddie…" and used baby emoji after that. In response, Ranveer shouted, "Hi Baby".
However, the comment made by Arjun Kapoor left everyone in splits as he wrote, "Baba Bhabhi is gonna give you one".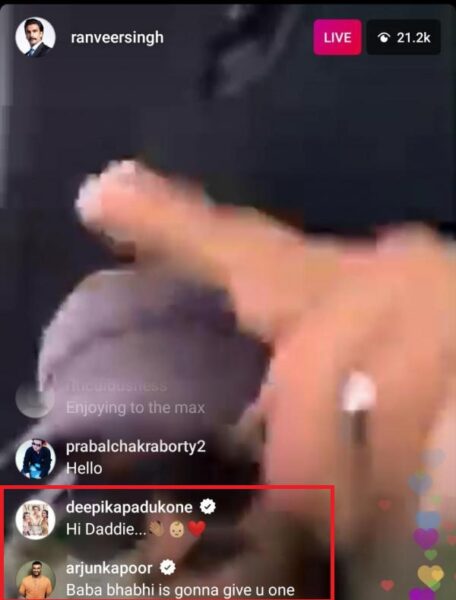 Everybody is now confused as to why Deepika has written Daddie in the comment and what she means by it.
While some speculated that she is pregnant, several others said that she used that term in a romantic way. Here are some of the selected comments:
#1

#2
#3

#4

#5

#6

#7

Well, let's just wait until anyone of them reveals the truth; till then keep on guessing!
Share Your Views In Comments Below