News
Delhi Man Shares How A Thief Attempted Robbery When His Mom & Sister Were Asleep & It's Scary
The Indian police is certainly overburdened as on one hand, they have to take care of the law and order and on the other hand, they also have to take care of the VIPs and VVIPs because of which the common man has to suffer a lot. There are many instances in which a police complaint has been filed by the victim against a crime which has taken place against him but police hasn't been able to put the culprit behind the bars.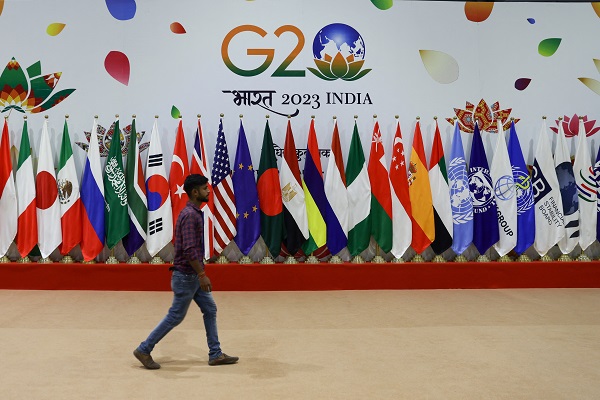 Delhi, the Indian capital is currently in news all over the world because of the G20 summit which took place recently and it won't be wrong to say that during this period, the security in the city would have been top notch but surprisingly still the incidents of theft and burglary didn't stop.
A reddit user took to the site and posted an incident which happened in his house, he narrated the incident and wrote that recently one night he was preparing for exams while studying upstairs and his mother and sister were sleeping downstairs when a man came at 1:00 am and tried to cut the lower wire of the iron gate as he was trying to reach the lock of the gate. Luckily his mother got up and the thief ran away after she shouted at him but when in the morning, this reddit user woke up and got to know about the incident, he felt angered and helpless. He was discouraged to report the matter to the police by his family members as they feel that nothing is going to happen. He also talked about the time when his bike got stolen and police wasn't able to do anything despite the fact that these people had clear photos of the faces of the thieves.
He was also surprised that such incident took place when G20 summit is taking place in Delhi and he expressed his desire of shifting abroad because Delhi is unsafe.
There was an attempted BURGLARY while my mother and younger sister were sleeping. #UNSAFE DELHI
byu/Other_Toe9271 indelhi
Many reddit users advised him to install cameras, keep a pet dog and make his own personality of a rowdy so that thieves are afraid of getting into his house. However, there were some who broke his belief that shifting abroad will save him from thieves or burglars because these incidents do take place in foreign countries as well.
What do you think? Is Delhi really unsafe? If yes, then what should be done to improve the condition of law and order?