News
Delhi Police Creatively Uses Virat Kohli's 71st Century To Spread Traffic Rules Awareness
Memes have become a great way to spread awareness regarding any issue as the tadka of humour makes it viral on the Internet and at one fell swoop, it also becomes easy for people to understand and remember something for a long time. The police departments of almost all the Indian states are making their presence felt on social media networks but only few state police departments are making their name in the field of meme game.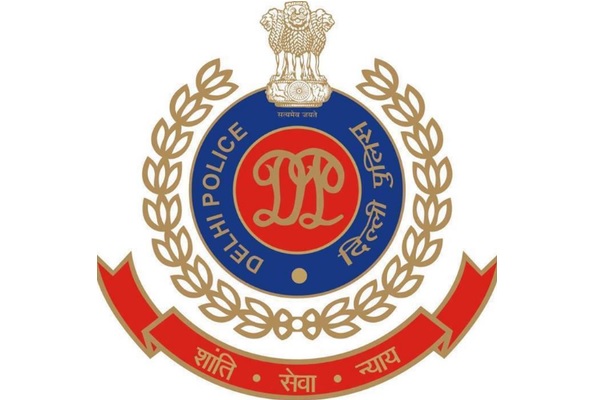 Delhi Police is one such police department which is going pretty strong when it comes to memes and recently it posted a meme featuring the former Indian skipper Virat Kohli in order to spread awareness regarding traffic rules. While Sri Lanka is now the official champion of Asia as it won the Asia Cup 2022 by defeating Pakistan in the final of the tournament which was played yesterday at Dubai International Stadium, India entered the tournament as the favourites and started with a bang by defeating Pakistan and Hong Kong in group matches but fumbled at the Super Four Stage and got knocked out.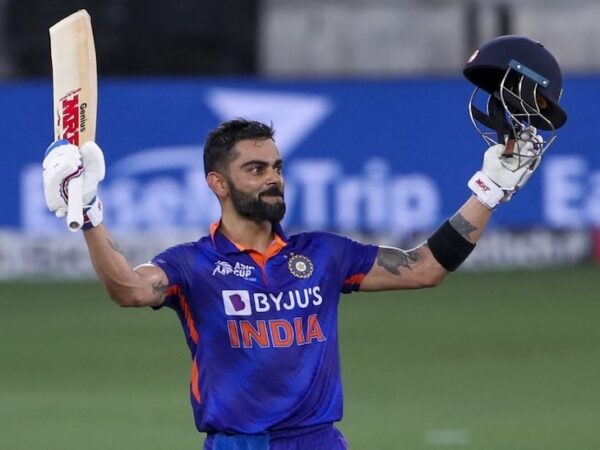 However, one positive thing that has happened for India in this tournament is that Virat Kohli has got his touch back and given his fans a great memory to cherish as he has scored his 71st century in the match against Afghanistan. It was after 1020 days that Virat smashed a ton and Delhi Police tried to make people understand that if Kohli can wait for 3 years for scoring a century, why they can't wait till the traffic light turns green from red.
Check out the meme shared by Delhi Police: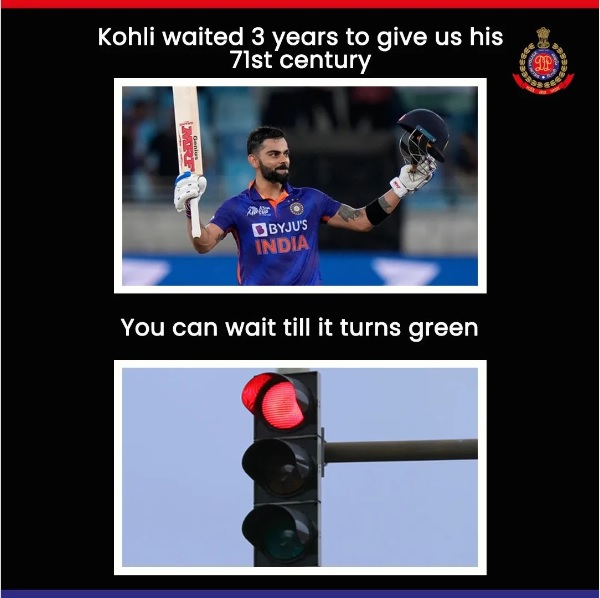 The meme was captioned as, "Stop while you can on red, before taking a dangerous turn ahead".
Today, Delhi Police posted a video clip from the finals in which the Pakistani cricketers Asif Ali and Shadab Khan are seen running for a catch and in the end, they both collided with each other and an easy catch was dropped. What made the matter worse was that the ball bounced over the boundary, giving six runs to the Sri Lankan team. The Hindi song, "Ae bhai, zara dekh ke chalo" is being played in the background as it implies that commuters should be alert while driving on the road.
Ae Bhai, Zara Dekh Ke Chalo#RoadSafety #AsiaCup2022Final pic.twitter.com/gepAVvrO33

— Delhi Police (@DelhiPolice) September 12, 2022
Pakistan fielders dropped many catches in the last five overs which helped Sri Lanka in posting a fighting total of 170/6 runs which Pakistan failed in chasing and lost the match by 23 runs as the whole team got out on 147 runs.
Full marks to Delhi Police for humour, agree?
Share Your Views In Comments Below