News
Delhi's Middle-Aged Woman Apologized: After Urging Men To Rape Women In Short Dresses
Earlier this week a video has gone viral on the social media where a middle-aged woman was on a rant of moral policing and slut-shaming a group of young women for wearing short dresses. The woman even allegedly asked seven men in the restaurant to rape the group of seven girls because of the length of their dress the incident took place in Gurgaon.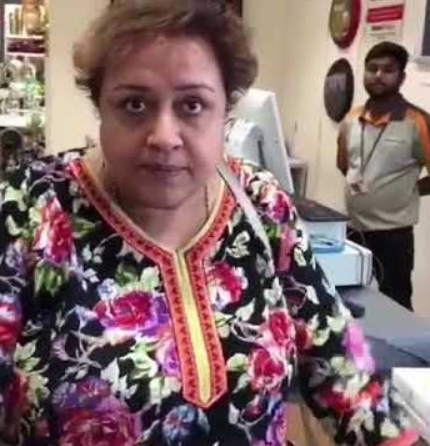 Later Shivani and her friends followed the middle-aged woman from the restaurant to a nearby shopping complex seeking an apology. But the woman was rigid and denied to apologizes and said "You're recording no? Hello guys, these women want to wear short to shorter dresses to urge all the men to see them. All these women wear short dresses or get naked to be raped."
During the argument between the middle-aged aunty and Shivani, she was heard saying "These ladies wear short to short dress to encourage the men to see them. All the ladies wear a short dress or naked to get raped. If you are the parents, please please control your girls ." as she was recording the whole incident.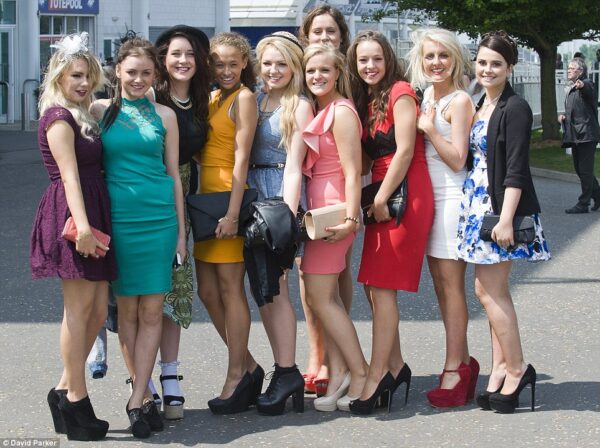 Shivani Gupta uploaded the video on Facebook and Instagram which went viral in seconds cause of the sickening mentality of the middle-aged lady. The video was circulated with over 20,000 shares and women became subject to social media trolling.
After being brutally trolled on social media, the middle-aged woman finally realised that her statement was wrong. She posted an apology on Facebook :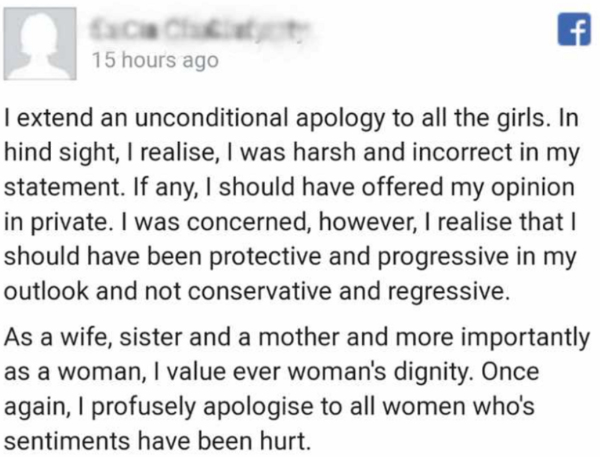 In our country judgements and slut-shaming comments are passed on the women, by the women of the society more than the men do. This incident sets an example that how sick the mentality of the society is where what a woman wears depicts she should be raped or not!
Share Your Views In Comments Below