Entertainment
Desi Netizen Slams Mika Singh For Performing At A Wedding In Karachi
India's one of the most celebrated singer Mika Singh, who has given hits like Jumme Ki Raat and Aankh Mare recently performed at a wedding in Pakistan with his troop.
Mika performed at the wedding of a Pakistani billionaire's daughter who is also said to be the cousin of former President of Pakistan, Pervez Musharraf.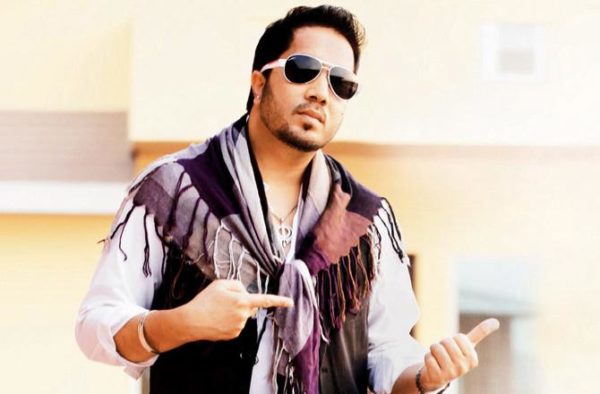 Billo Rani singer was invited to Karachi along with his crew of 14 people. The videos of Mika perfoming has gone viral on Twitter as soon it was shared. Mike received a lot of flak from both people of his country and our neighboring country Pakistan.
What amazed the netizens Mika still opted to perform in Karachi amidst the strained tie between India and Pakistan at present. On Monday 5th August, our Prime Minister Narendra Modi revoked Article 370 of the Indian constitution and divided Jammu and Kashmir into two Union Territories.
Also on Wednesday 7th August, Pakistan announced that they'll be degraded their diplomatic ties with India and suspended bilateral trade.
Mika Singh reportedly performed on 8th August in Karachi and the Indian popstar had to face the wrath of angry twitteratis.
Read the Flak tweets here:
#1
@MikaSingh You can do anything for money even perform in Karachi. Quite shameful

— Anurag Khanna (@1517anurag) August 11, 2019
#2
Kashmir fall by India but in Karachi Indian singer Mika Singh performing
Visa was issued by #SelectPM intervention #NayaPakistan pic.twitter.com/p04KLwu9UU

— پھولن دیوی عرف نانی (@PTILahori) August 9, 2019
#3
Shame on you Mika!!! https://t.co/sx9TrlDEC7

— Freedom Media (@fmediatweets) August 12, 2019
#4
What is wrong with Mika Singh performing in Karachi ? Our singers and actors made millions working in India what's wrong if an Indian singer comes to Pakistan once in a blue moon ?

— Rana Shazib (@RmShazib) August 10, 2019
#5
Kins of Army are enjoying along with Indian Singer Mika Singh in DHA, Karachi, on revoking of #370 in #Kashmir. I thought trade with India & Indian Films are suspended in #Pakistan. Now Kashmiris have to see this hypocrisy of #PakistanArmy. https://t.co/IZnJKcI4WE

— Arif Aajakia (@arifaajakia) August 10, 2019
#6
@MikaSingh paison ke liye Karachi majn naach gaa raha hai!!???

— SkullSurgeon (@SkullSurgeon) August 12, 2019
#7
Shame on you @MikaSingh .
Go and settle yourself in Karachi. Get citizenship of Pak.
Gaddar. Pese milenge to kuch bhi kar loge aap..!

— Nobody..! (@silentlyobsrvng) August 12, 2019
#8
When Bollywood gets banned, Pakistanis get singers flown down to sing bollywood songs for them.

Mika Singh performing in Pakistan currently. Alag hi level pic.twitter.com/Qgt9vpz9hA

— Gabbbar (@GabbbarSingh) August 9, 2019
#9
Very good Mika ji, I am proud of you. Because you show that Pakistani love Punjabi songs more than Kashmiri

— Shiv Tandon (@shivtandon1986) August 11, 2019
#10
@MikaSingh you looted Pakistani's rich family.😂😂 Pase b pure le liye or performance me vo dum b ni dikhaya jo India me hota h✌️…

— Shivam Agarwal (@Shivam110390) August 12, 2019
Pakistani People's Party leader said the government must find out who granted the VISA of the Indian singer and his troops.
Share Your Views In Comments Below