Sports
"Dhoni Always Has The Last Word," Mahi's Decision To Retain Jadeja In CSK Leaves Twitter Divided
One of the hottest topics of discussions among the Indian cricket fans in the present time is whether Ravindra Jadeja will stay with his IPL team Chennai Super Kings or not. As per the reports, things are not on good terms between the Indian all-rounder and the Chennai franchise after a disastrous run in the IPL 2022.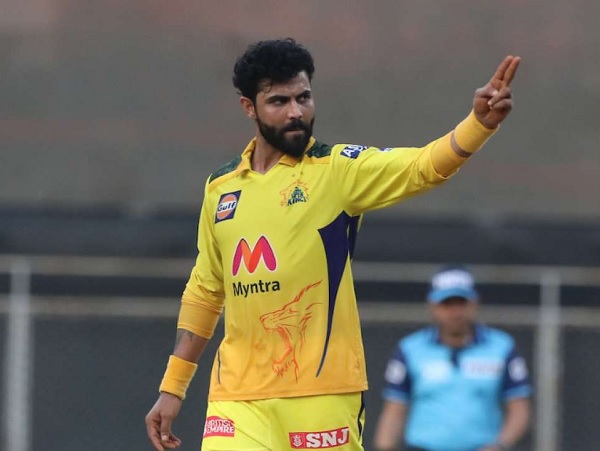 If you remember, Ravindra Jadeja was appointed as the skipper of CSK just before the start of the IPL 2022 but the team performed poorly under his leadership. Jadeja's performance was also below par and he was slammed for some poor decisions as well. Ravindra Jadeja left captaincy midway in the tournament and MS Dhoni once again took the charge of leadership, the former was later ruled out of the tournament because of injury.
It is being said that relations between Ravindra Jadeja and the CSK management have got worse from bad after that and the cricketer is in mood of leaving the franchise for which he has played for many years and joining a new team. Earlier Jadeja deleted all the posts related to CSK from his social media accounts which strengthened the news of him leaving CSK but now in a new development, it has been heard that the CSK management is not interested in releasing Jadeja.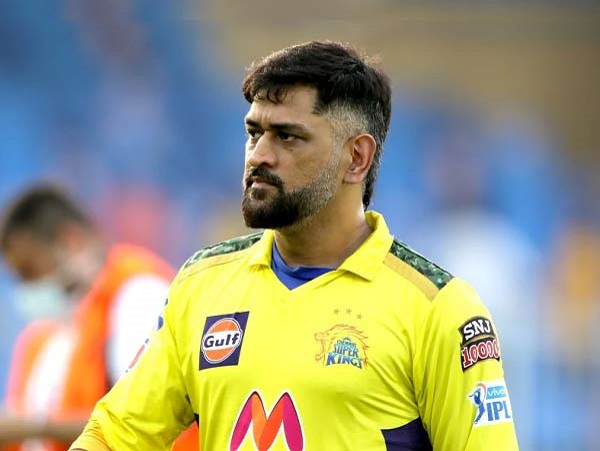 It all happened after MS Dhoni made it clear to the management that Ravindra Jadeja is irreplaceable at number 7 and he should be retained at all costs. Many people are finding it difficult to understand how Dhoni and Jadeja will deal with each other, especially after what all has happened in the last season but there are many who feel that the bonding between Mahi and Jaddu is so strong that everything will be settled amicably. Some cricket fans are of the opinion that keeping an unhappy player in the team will give only negative results while others are welcoming this move.
Check out some selected reactions:
The trust dhoni has on its players especially jadeja is unmatchable 🥺. And now it's final that jedeja ia not leaving csk. https://t.co/sTFr08FAdj

— 𝐒𝐮𝐧𝐧𝐲 || ⁽लापरवाह ঔৣ⁾ (@laparwah_7) November 4, 2022
What if jadeja doesn't want to stay with CSK?

— Rohit Salvi (@RohitSa41947913) November 4, 2022
MS Dhoni with Jadeja at CSK team meeting pic.twitter.com/T34YisWERN

— Savage (@arcomedys) November 4, 2022
CSK fans on the way to delete all tweets against jadeja from his/her id 🚶 😼 pic.twitter.com/JLWjv58ykf

— Asmit⁰⁷🇳🇿 (@MSDhoniAddicted) November 4, 2022
Hame vishwash thaa pic.twitter.com/2bSVFNeZ1v

— Aditya 07 (@ImAditya07here) November 4, 2022
Why dhoni is taking jadeja decisions?
It's totally upto jadeja whether he wants to stay with csk or not

— Cricket troll corner (@adityaraj2kfrek) November 4, 2022
The happiest news of the day. Just wants to see the trio one more time hope better sense prevails and MS brings his little brother Chinna Thala back to #CSK too no matter in what role. That guy literally treats MS as his everything.

— shaffy (@shaffybajaj) November 4, 2022
Reminds me of Harvey Spector's "(If) he goes, I go" pic.twitter.com/xAGo3yXbnv

— Ajinkya Darshane (@ajinkyadarshane) November 4, 2022
And that's where this whole Jadeja CSK thing ends – Dhoni always has the last word

— Vinod M (@vinodmano12) November 4, 2022
Agar apse beech sesaon me captaincy cheen li gyi beijjt kia fir bhi agar rhna chahte to salaam hai jaddu ki, csk me me kitna bhi loyal ho sab ms hi krnge😂😂😂

— Vaibhav (@Tarab16vaibhav) November 4, 2022
MS and Jaddu pic.twitter.com/f6aZaK8WvR

— Anoop 🇮🇳 (@ianooop) November 4, 2022
Kamaal hai na usko captaincy karne deta hai na dusri team m try karne dega.. It's like infy saying kaam hamare yaha hee karna padega.. HR isko relive mat karna

— Sumit Gupta (@sumit22gupta) November 4, 2022
To ye to pata hi tha ki koi bhi jadeja ko release nhi karega par kya jadeja man gya hai rhne ke liye

— R (@Thunder3108) November 4, 2022
Never keep a unhappy player. It's just not gonna work. Soon or later a big problem will start. If jadeja wants to leave then they should let him leave

— 🍍 Frankenstein (@ONFrankenstein) November 4, 2022
Jadeja in CSK. https://t.co/8lNX48Y4Yk

— Adi (@adithya_electro) November 4, 2022
When MS Speaks,You listen@imjadeja you are special#WhistlePodu https://t.co/ROFPnbvAwZ

— Materazzi's Blue Army💜 (@YoursShivam07) November 4, 2022
At one fell swoop, a number of people are even questioning MS Dhoni as to why he did not support Suresh Raina in the same manner as he is supporting Ravindra Jadeja because Raina has immensely contributed in the success of the Chennai franchise and CSK might have had performed better in the IPL 2022 if Raina had been a part of the team.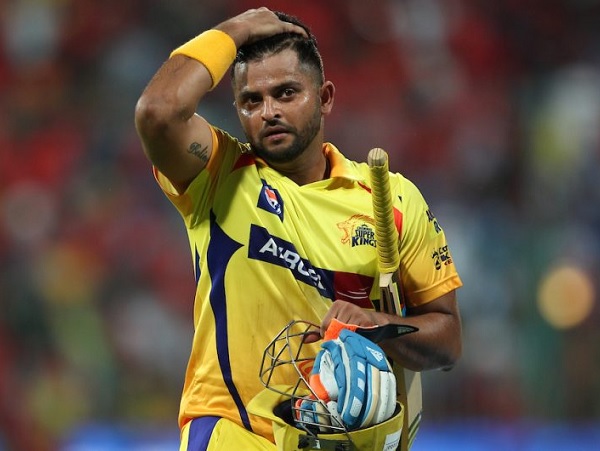 Here are some of the tweets:
@msdhoni why not @ImRaina !!!!
Still everything is in hands of management 🤡🙌🏻 https://t.co/XCOTy4AwNo

— Harshit Raina (@rainakadewaana) November 4, 2022
Ye pyaar raina k tym pe kha tha is buddhe ka.

— Shivam Baliyan (@baliyan_001) November 4, 2022
#IPL2023 #csk #RavindraJadeja #MSDhoni𓃵 #T20WorldCup

Dhoni – " calls CSK management and tells Jadeja can't be replaced and also said that Jadeja's influence can't be replicated by any other player "

Meanwhile Raina looking at all this – pic.twitter.com/ZuRsX34KRc

— Witty Doc (@humourdoctor) November 4, 2022
Dekh raha hai binod kaise Raina ke time par iske muh mein dahi jam gayi thi such a mc cricketer fuck you dhobi ! https://t.co/ozL0rZl1Q0

— Raina forever (@Sportsanhum) November 4, 2022
Bhai suresh raina k time pr kaha the

— Daemon Targaryen (@ImOnLongJourney) November 4, 2022
What is your take in this regard? Do let us know.