Sports
Dhoni Finally Reacted To Shami Controversy. You'll Respect Him After Knowing What He Said
The Mohammad Shami-Hasin Jahan controversy escalated in no time; things are getting worse every passing day.
Hasin Jahan had filed an FIR against him and his family and had also accused them physical and mental torture. It took just 5-6 days to destroy his image.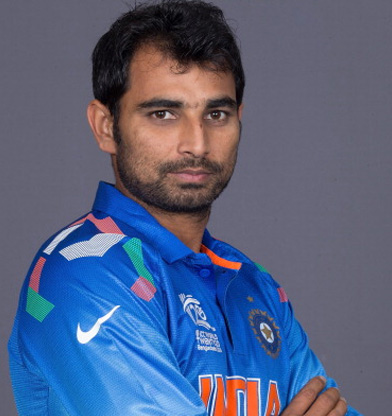 Even we were surprised to see such serious allegations coming from his wife. On the other hand, Shami had rubbished all claims and had said that someone has planned to trap him.
His wife also said that he had been involved in match-fixing. Since this controversy is spread like wild fire, everyone is commenting on the same. In such situations, how can Dhoni stay quiet?
Dhoni's response to Shami's controversy
Dhoni is Captain Cool and we expected the coolest reply from him. Instead of adding to the controversy, MSD said,
"As far as I know, Shami is a great human being. He cannot cheat his wife and country. This is Shami's personal matter and we should not make any comment on it".
Dhoni knows that it's Shami's personal life and that he doesn't have any right to comment on the same.
Even Shami would be super-happy to see such a reply coming in from the LEGEND.
Share Your Views In Comments Below